Noise and Thermal Testing, Stock
In testing the In-Win GRone, I made the decision to remove the center drive cage similar to how I tested the BitFenix Prodigy and the Fractal Design Define R4. The three drive trays remaining will likely suffice for most users. I did test it at both the "Silence" and "Turbo" settings, and you'll see by the test results that neither one seems to be optimal for this case design.
Ambient temperatures hovered around 25C during testing.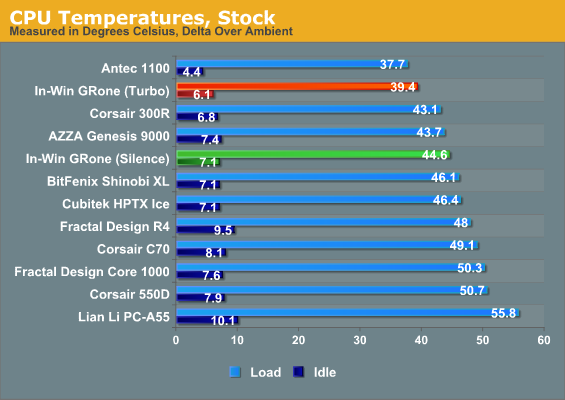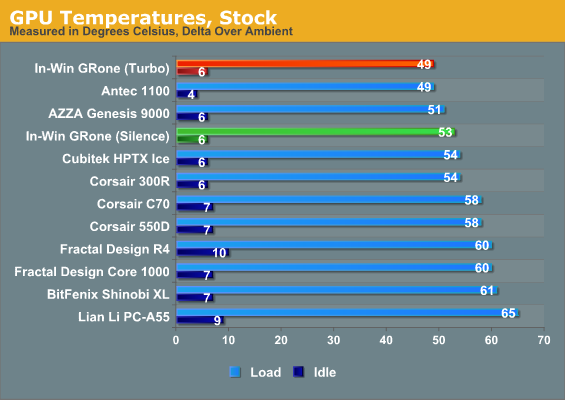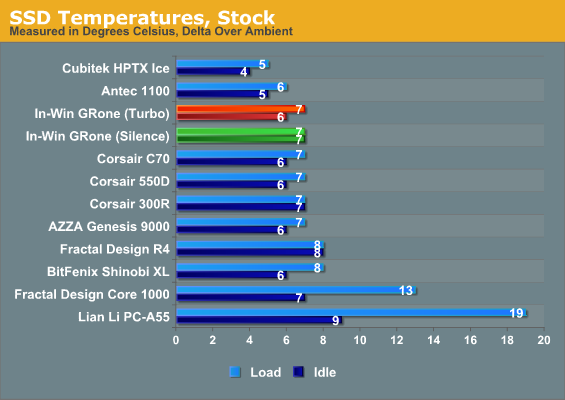 Thermals for the GRone are actually quite good, generally falling within the margin of error for the top of the chart. At our stock settings, the testbed just doesn't seem to push the GRone particularly hard and the "Silence" fan setting provides more than adequate cooling performance.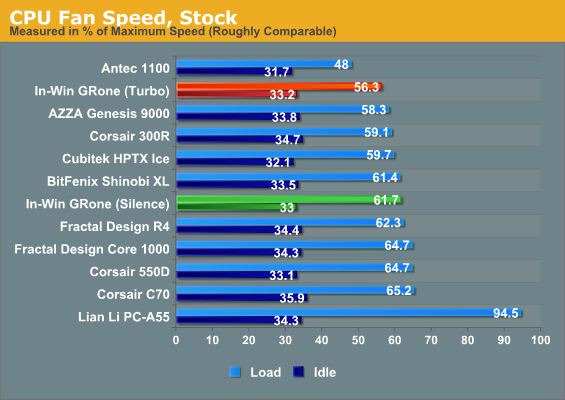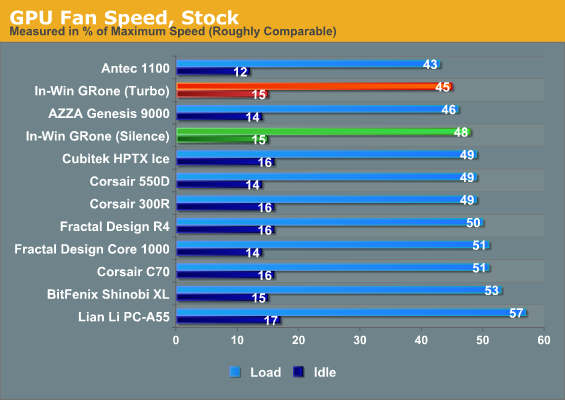 Of course, thermals don't always tell the whole story and it becomes clear that the GRone might be a bit deficient in processor cooling, at least in its "Silence" mode.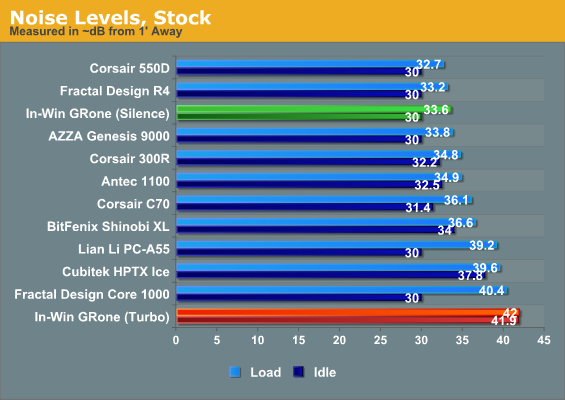 Fan noise is pretty solid if unexciting, though, ranking with the best of them in "Silence" mode despite no allowances made for acoustics in the case design outside of the integrated fan controller. The "Turbo" mode is, on the other hand, punishingly loud. It's so loud, in fact, that it almost completely smothers the load noise of the components inside.
Note, too, that these test results don't reflect the pitch and timbre of the noise. In "Silence" mode the GRone is objectively similar in noise level to cases like the Corsair Obsidian 550D and Fractal Design R4, but those cases do a better job of muffling the whine of the graphics card's fan and sound less "open" than the GRone does.