Testbed in Action : Thecus N4800
We have been evaluating the Thecus N4800, a 4-bay NAS unit based on the Atom D2700, over the last couple of months. A full length detailed review is forthcoming, but we'll take this opportunity to present the results of the newly added test suite components for the N4800 with four disks in RAID5. The following four graphs show the total available bandwidth and the average response time while being subject to different types of workloads through IOMeter. IOMeter also reports various other metrics of interest such as maximum response time, read and write IOPS, separate read and write bandwidth figures etc. Selected metrics from the evaluation of the Thecus N4800 are available here.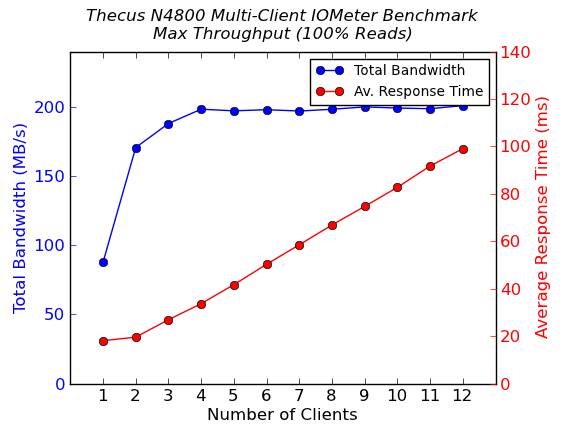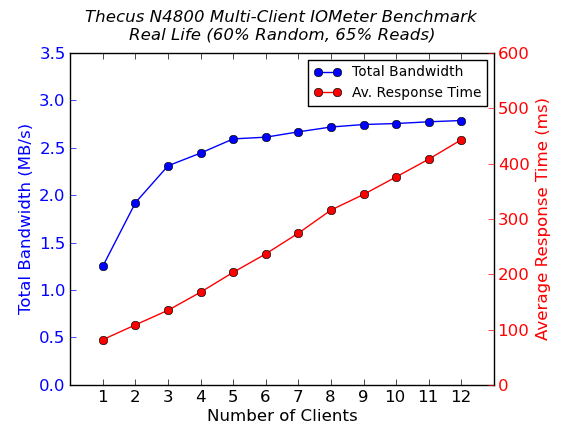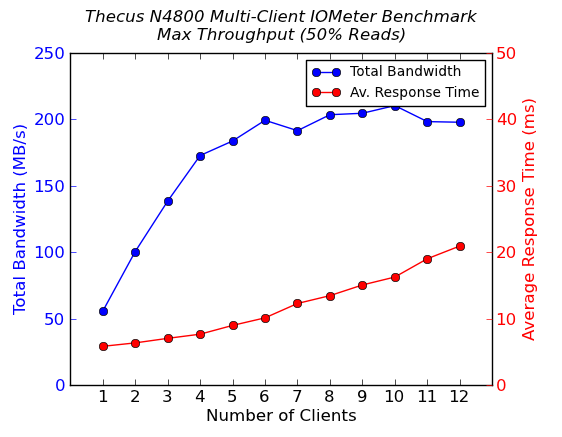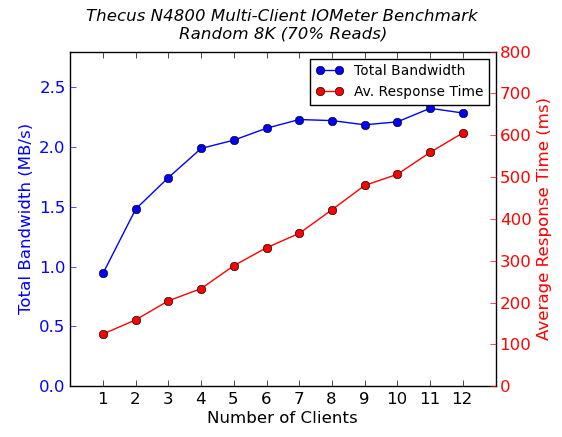 The full power of dual LAN ports with link aggregation is seen in these results, particularly for the 100% sequential read and 50% sequential read / 50% sequential write case. In the latter, we are able to hit as much as 210 MBps with ten clients active. The Thecus N4800 seems to hold up much better when compared to the Synology DS211+ as the number of clients increases. With just twelve simultaneous clients, we don't see a marked decrease in performance at any given node, unlike what we saw with the Synology DS211+ in the previous section. However, this is only to be expected because of the hardware configuration.