I'm rushing over to the Motorola event right now, but I wanted to upload some hands on shots of the new Lumia 920 and 820 that were announced earlier today. Videos and more impressions to follow!
Both the 820 and 920 felt well built as you'd expect from Nokia. We've already gone over the full spec list for both pentaband phones based on Qualcomm's Snapdragon S4 silicon. Unfortunately Microsoft had strict guidelines about what aspects of Windows Phone 8 could be shown off, so don't expect any performance or impressions about using the new OS on faster hardware just yet.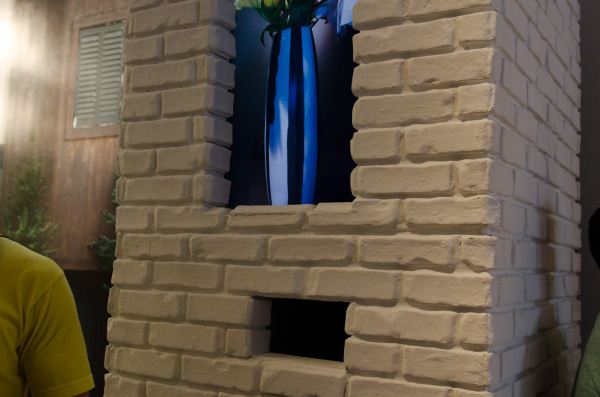 Nokia had a scene setup in the dark to test the Lumia 920's low light camera performance. A vase with flowers was set inside a dark box with a port big enough for you to get a smartphone inside. Without using a flash or a tripod, low light performance of the 920 was pretty impressive: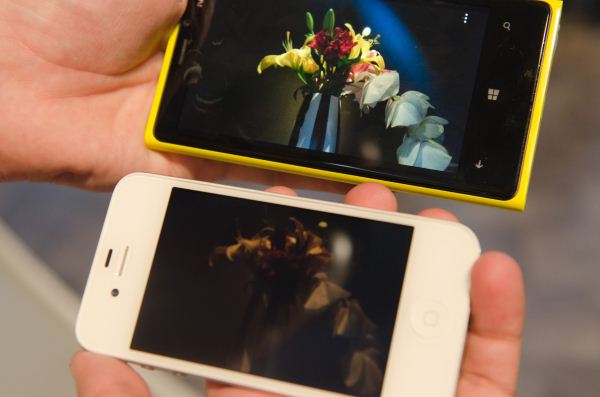 We'll have to reserve final judgement until Brian gets his hands (and eyes) on one, but it's good to see Nokia continue to focus on camera quality.
The super sensitive touch feature worked very well in practice. A cloth covered finger that wouldn't respond at all on the iPhone, did amazingly well on the Lumia 920 - even when typing using the keyboard.
The wireless charging on the Lumia 920 worked seamlessly. Nokia had some tables with integrated wireless chargers that worked just as you'd expect them to. Other accessories such as the JBL PowerUP integrated wireless charging stations as well as NFC for Bluetooth pairing with the 920.
Overall the 920 feels like a much needed modernization of the Lumia platform. We finally have current generation silicon, running a significantly updated Windows Phone OS, with brand new hardware to boot. I don't know that the 920 will be what Microsoft needs to gain significant marketshare, but it's another step in the right direction.
I'm personally very eager to give Windows Phone 8 a try. I was a huge Windows Phone 7 fan at launch, but a lack of updated hardware and an OS that didn't see major updates for far too long soured me on the experience. The big question is whether or not Microsoft will start to push the envelope on hardware and software updates now with Windows Phone 8 as a base.