Noise and Thermal Testing, Dedicated GPU
Cooler Master advertises the Elite 120 Advanced as being able to support the biggest, most powerful video cards on the market, and on one point that's true: there's certainly space inside the enclosure for them. The problem lies in keeping them cool; given how small a Mini-ITX case is, a large video card will essentially create its own thermal zone by virtue of its sheer size in relation to the rest of the chassis, so video cards are going to depend almost entirely on the side ventilation of the Elite 120 to feed their fans.
To test Cooler Master's claims, though, I ran the Elite 120 with both our usual Mini-ITX card, the Zotac GeForce GTS 450 Eco, and with our bigger ASUS GeForce GTX 560 Ti from our ATX/Micro-ATX testbed.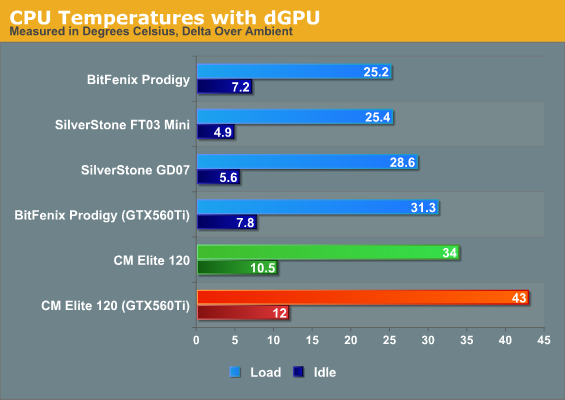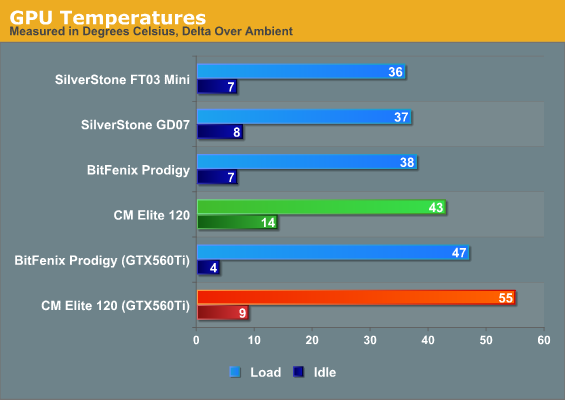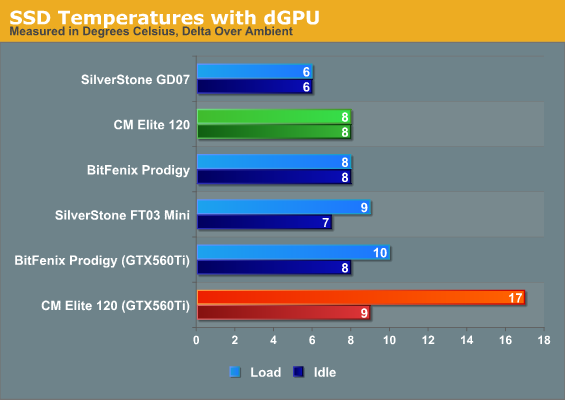 In the most technical sense, the Elite 120 certainly supports higher performance graphics cards, but I'd really hesitate to put anything faster than the GTX 560 Ti in this case. The sheer length of it seems to trap heat inside the drive cage, ramping up the temperature of our SSD. Our CPU also has a harder time staying cool due to the heat radiating off of the back of the video card.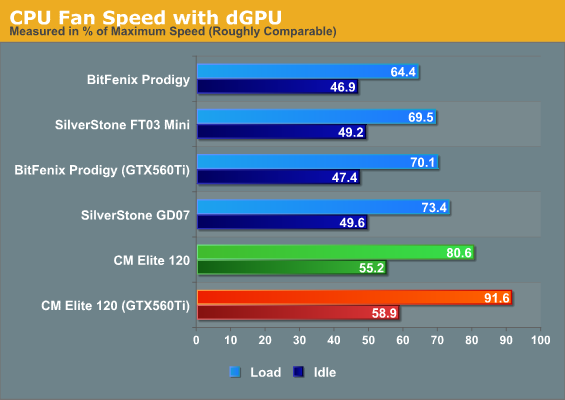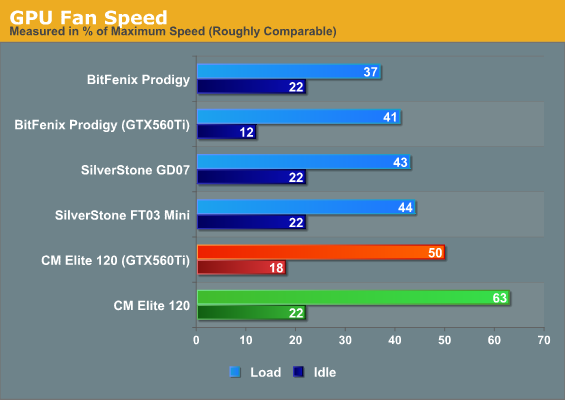 This is the first time I've seen the Mini-ITX testbed's cooler pushed to its limit. You can fit a GTX 560 Ti in the case, but it will overwhelm the cooling system. If you want a card like that in a Mini-ITX build you're going to have to move up to a BitFenix Prodigy.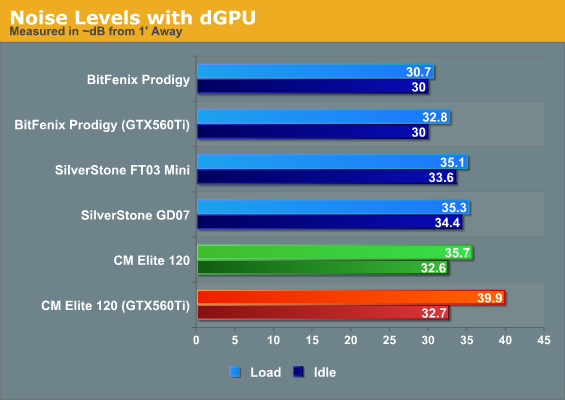 With all the fans cranking away as hard as they can the Elite 120's noise profile doesn't improve, either. At the risk of sounding like a broken record, anything more than a PCIe-slot powered video card is probably going to push this case too hard.