The Retina Display in Numbers
I already published preliminary analysis of the Retina MacBook Pro's display. In short brightness is down a bit, black levels are considerably improved and contrast as a result takes a huge step forward compared to previous models. My personal MacBook Pro used the anti-glare matte screen and the improvement in contrast ratio compared to that reference is over 50%.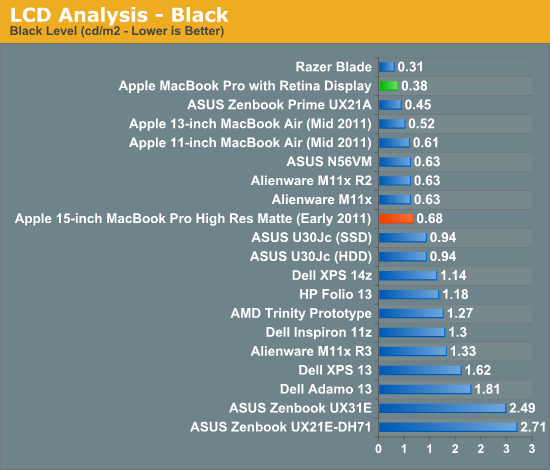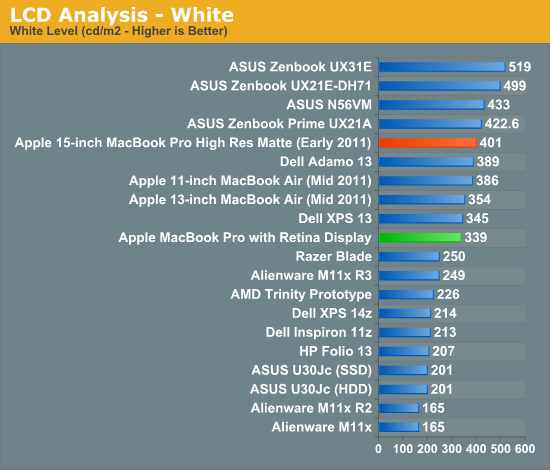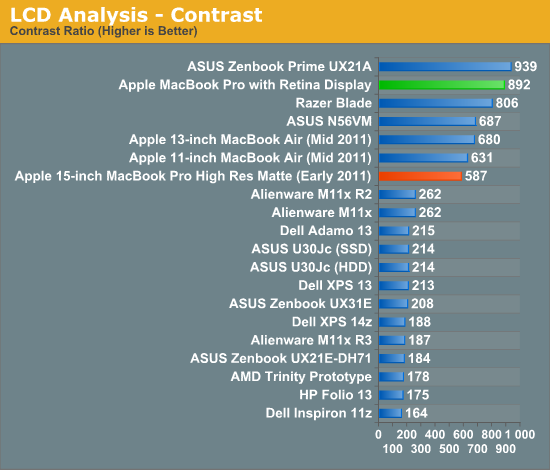 Apple made no mention of impact to color accuracy or color gamut. It turns out that the omission was for good reason, the Retina Display offers no improvement along either vector. The numbers show a slight regression compared to last year's panel but the difference is imperceivable.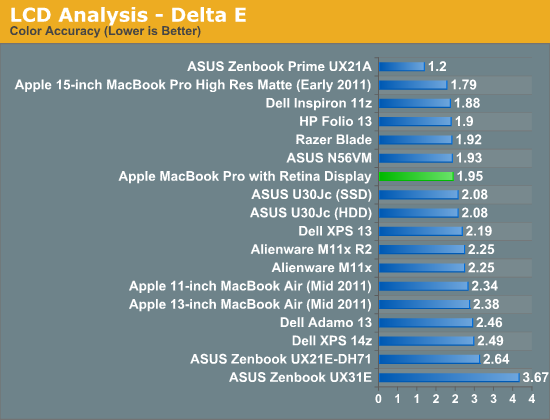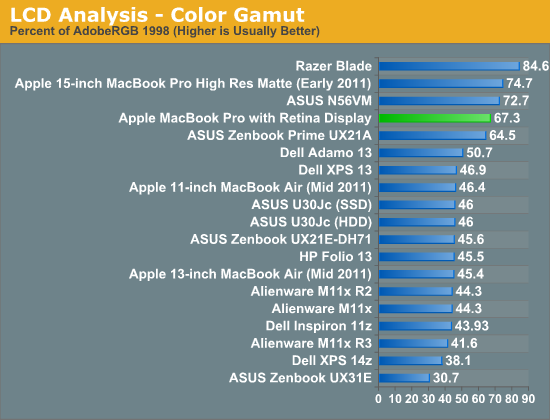 Technically Apple's use of the word Retina in reference to a display only refers to the inability for the human eye to resolve individual pixels at a specified distance (18-inches for the MacBook Pro). In practice however Apple has delivered tightly integrated IPS panels with wonderful performance characteristics as a part of the Retina brand. I do hope that for the years to come Apple does not compromise on these fronts.