The Elder Scrolls V: Skyrim
Prior to the launch of our new benchmark suite, we wanted to include The Elder Scrolls V: Skyrim, which is easily the most popular RPG of 2011. However as any Skyrim player can tell you, Skyrim's performance is CPU-bound to a ridiculous degree. With the release of the 1.4 patch and the high resolution texture pack this has finally been relieved to the point where GPUs once again matter, particularly when we're working with high resolutions and less than high-end GPUs. As such, we're now including it in our test suite.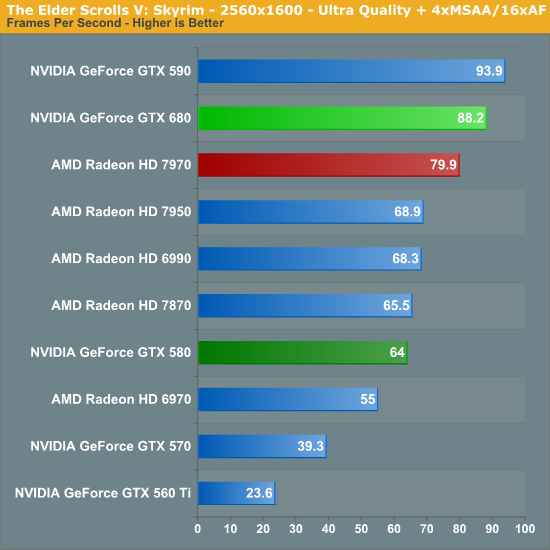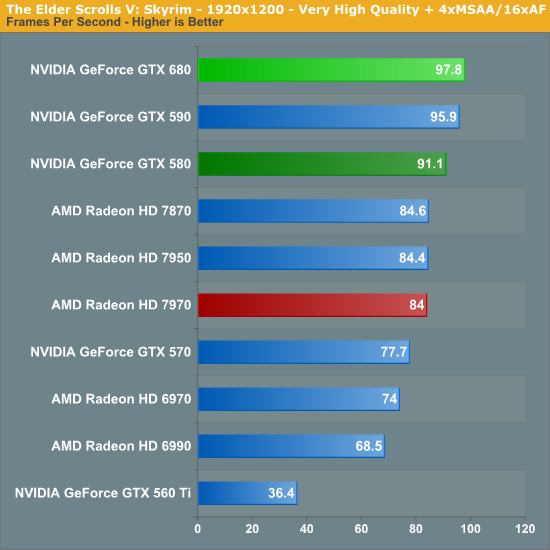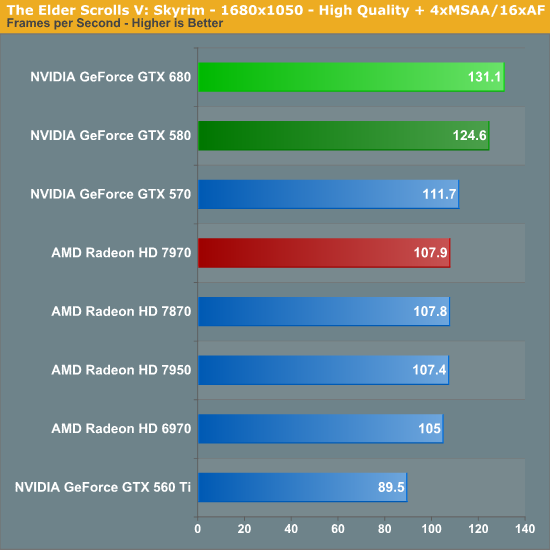 Skyrim presents us with an interesting scenario. At anything less than 2560 we're CPU limited well before we're GPU limited, and yet even though we're CPU limited NVIDIA manages to take a clear lead while the 680 still finds room to push to the top. For whatever the reason NVIDIA would appear to have significantly less driver overhead here, or at the very least a CPU limited Skyrim interacts with NVIDIA's drivers better than it does AMD's.
In any case 2560 does move away from being CPU limited, but it's not entirely clear whether the difference we're seeing here is solely due to GPU performance, or if we're still CPU limited in some fashion. Regardless of the reason the GTX 680 has a 10% lead on the 7970 here.