Portal 2, Battlefield 3, Starcraft II, Skyrim, & CivV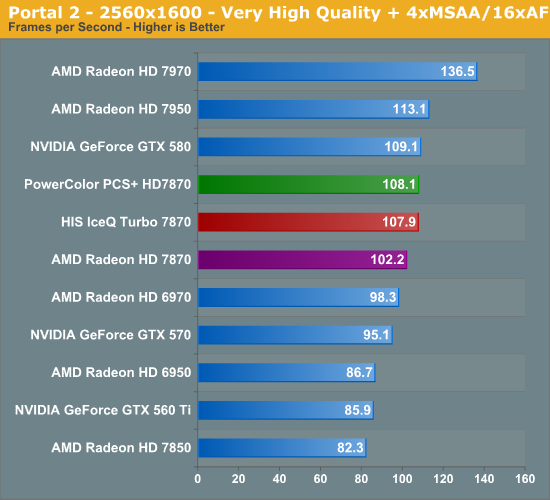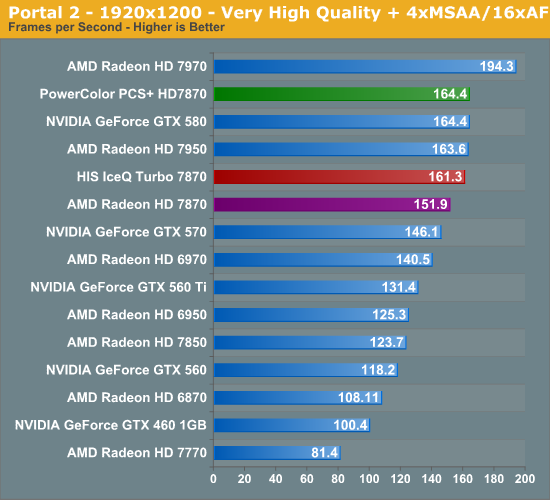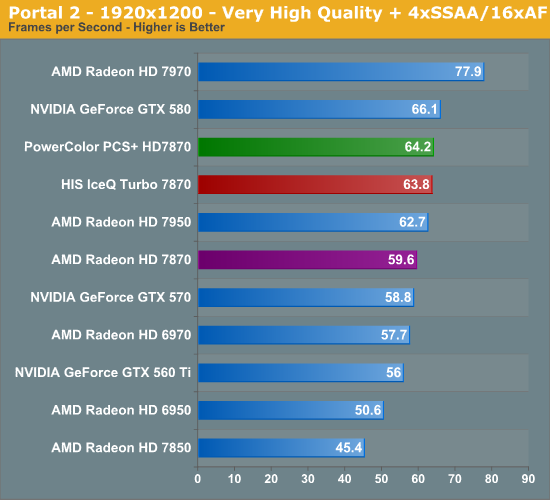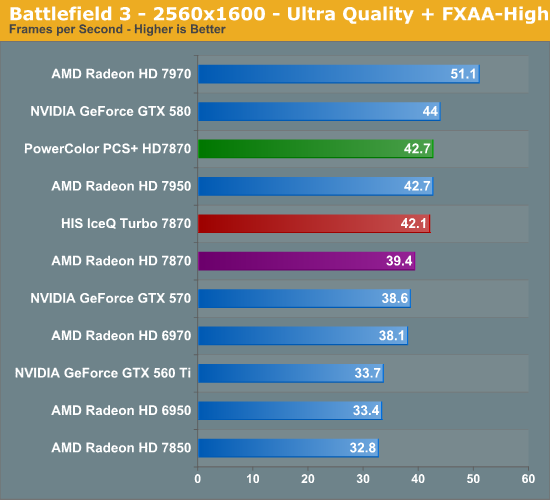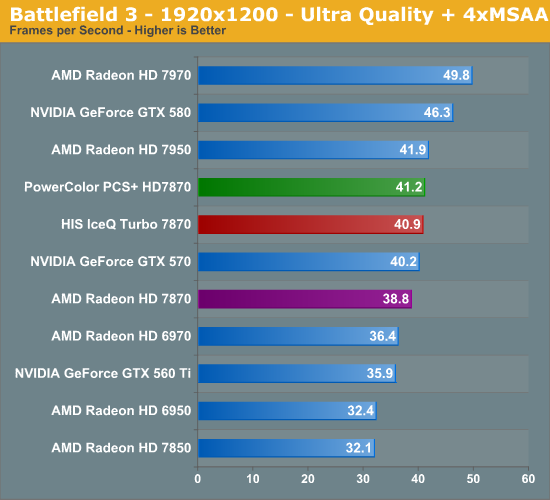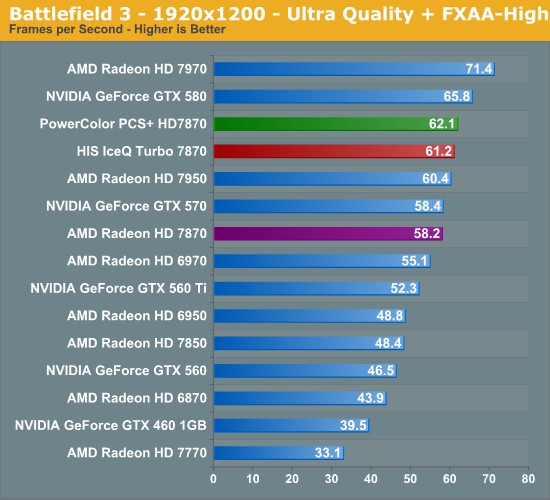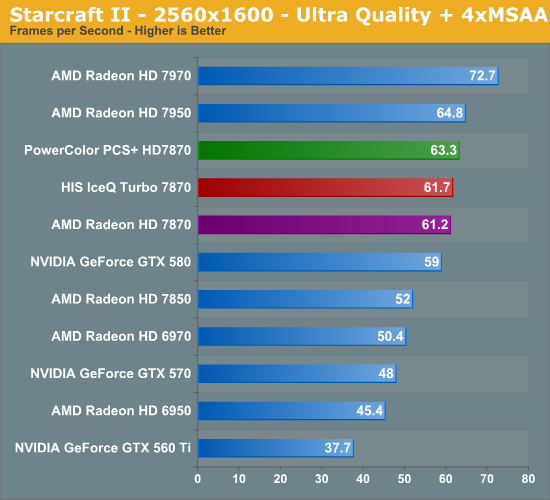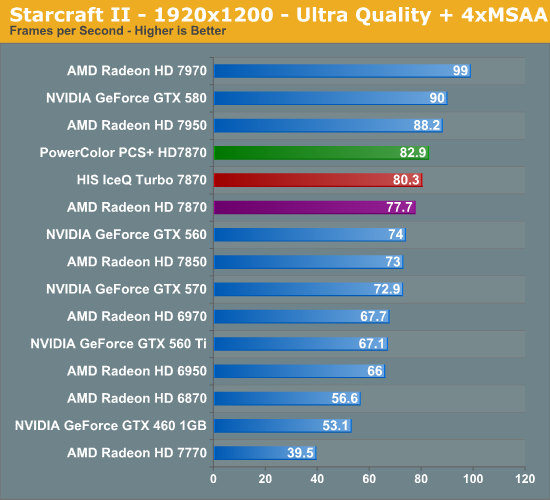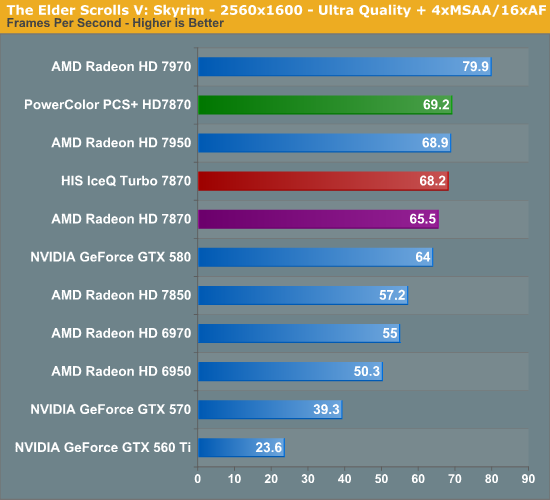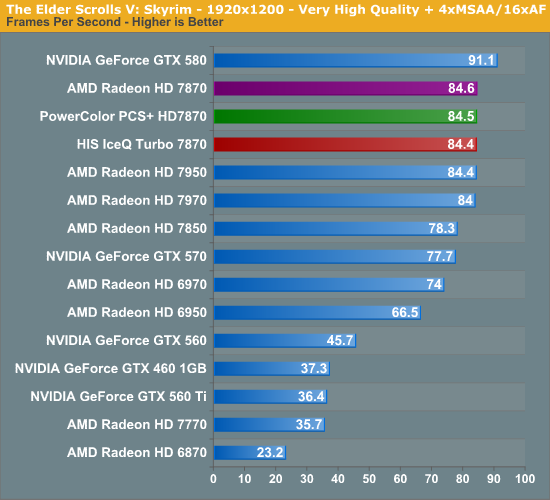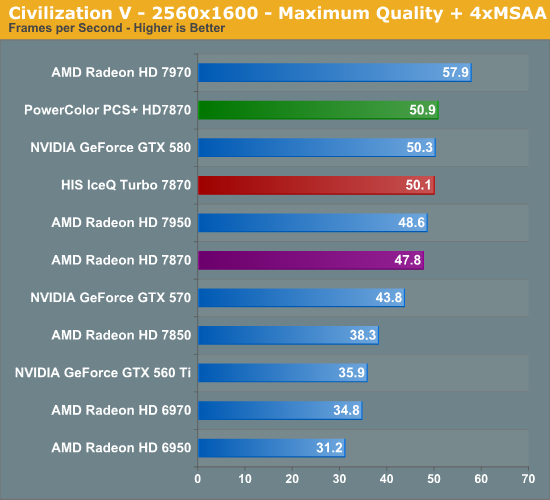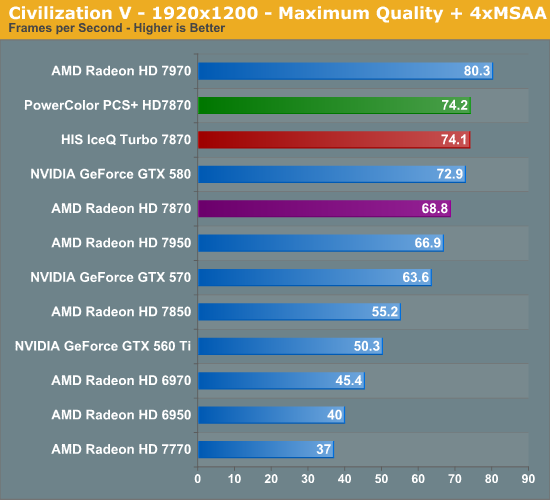 The story with the back half of our game catalog is much the same, with both the PCS+ HD7870 and IceQ Turbo 7870 performing 5-7% better than the stock 7870. In terms of absolute performance this is enough to push the average framerate above 60fps in both Portal 2 and Battlefield 3 at 1920, giving the 7870 series the jump needed to clear these hurdles.
Both cards are doing particularly well in the back half compared to the 7950; they reach parity with the larger Southern Islands card at 1920 in every game except Starcraft II. In fact the overclocked 7870s even take a surprising 10% lead over the 7950 in CivV, possibly due to the vastly higher clocked frontend (1.1GHz vs. 800MHz).