PowerColor
While the Thunderbolt 3 eGFX intiative has been primarily focused on high-end desktop-class video cards – the so-called eGFX Chassis – Intel's eyes have been on a bigger picture that would include smaller eGFX docks. However for obvious reasons these have been few and far between, as manufacturers have catered first and foremost to high-end buyers. However these smaller docks do exist, and we ran into a couple on the Computex showfloor. Apparently, PowerColor has two of such products, but there is a catch. At the show, PowerColor was demonstrating two rather compact eGFX designs: the TBX-180/240FU and the TCX-DA. The former comes with a 180 W or 240 W power supply, can house up to GeForce GTX 1070/Radeon RX 570 graphics cards, and has...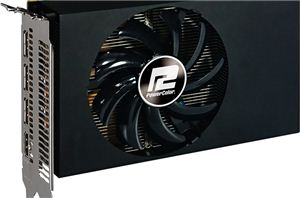 Over the past few months, we have seen two makers of video cards laying the groundwork for Mini-ITX graphics adapters based on the Radeon RX Vega GPU. This week...
11
by Anton Shilov on 5/18/2018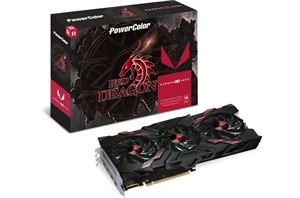 PowerColor has released its new graphics adapter based on AMD's Radeon RX Vega 56 GPU and paired with its own custom PCB. The new Red Dragon RX Vega 56...
13
by Anton Shilov on 3/30/2018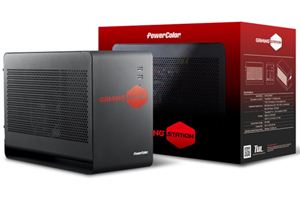 PowerColor recently announced its second eGFX enclosure named, Gaming Station. The Gaming Station, like the Devil Box preceding it, is an accessory which enables gamers to connect desktop level...
22
by Joe Shields on 12/14/2017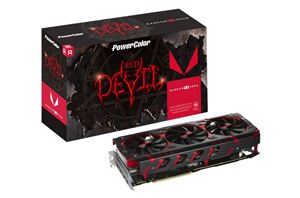 Last week, PowerColor announced two custom Radeon RX Vega graphics cards: the Red Devil RX Vega 64 and Red Devil RX Vega 56. With triple-fan coolers and 2.5-slot wide...
8
by Nate Oh on 12/5/2017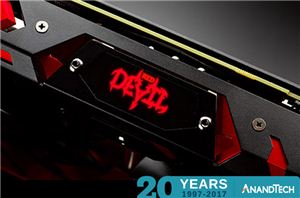 Good morning everyone on what is now day 14 of our 20 day giveaway celebration of AnandTech's 20th anniversary. This is our last full week of giveaways, so let's...
544
by Ryan Smith on 5/15/2017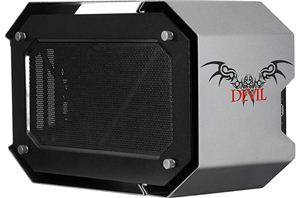 PowerColor has introduced its first enclosure for external graphics cards, the Devil Box. The accessory enables gamers to connect desktop video cards to AIO, SFF or laptop PCs using...
43
by Anton Shilov on 10/24/2016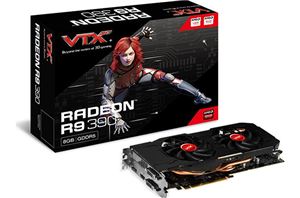 TUL Corp., the company behind graphics cards sold under PowerColor and VTX3D trademarks, has decided to shut down one of its brands. From a post on the company website...
35
by Anton Shilov on 8/5/2016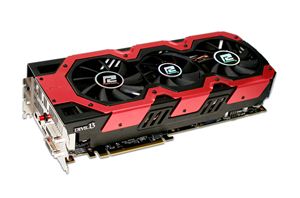 While AMD's official Radeon HD 7990 (New Zealand) continues to be missing in action, we've known for some time now that PowerColor has been working on their own custom...
15
by Ryan Smith on 8/27/2012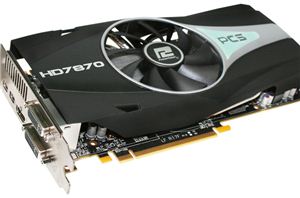 Two weeks ago AMD officially unveiled the Radeon HD 7800 series. Composed of the Radeon HD 7870 GHz Edition and Radeon HD 7850, AMD broke from their earlier protocol...
57
by Ryan Smith on 3/19/2012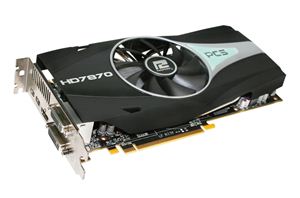 Though AMD announced the Radeon HD 7800 series nearly two weeks ago, it won't be until Monday that the cards officially go on sale. While we're still at work...
27
by Ryan Smith on 3/18/2012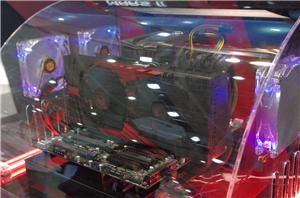 It wouldn't be a trade show without a little bit of extreme thinking, to grab some headlines and show the punters how creative their engineers are. As part...
13
by Ian Cutress on 5/31/2011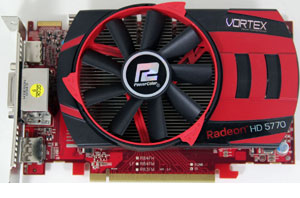 With the recent rise in the number of triple-slot cards, we have a few different cards in-house that we're going to be looking at over the next few weeks...
28
by Ryan Smith on 8/25/2010