Another Low Quality TN Panel
Stop me if you've heard this one before. AnandTech receives a notebook for review from a vendor not named Sony or Apple, and that notebook features a cut rate 1366x768 TN panel with poor viewing angles, poor color, poor contrast, and just poor quality all around. While I don't take issue with that resolution on a 13" screen, everything else only continues to be aggravating, and it's a situation notebook vendors just don't seem to be in any great rush to correct.
If you'll forgive my soapboxing for a second, this wasn't quite as aggravating before the tablet boom. At that point in time, there wasn't any device we could really point to and say "why can't we have that on a notebook?" You could argue that tablets necessitate IPS panels, but high resolution ones like the ones that are beginning to proliferate? And how do they really necessitate them any more than a notebook would, when you're still going to be looking at the screen from roughly the same angles? Yet tablets continue to enjoy excellent quality screens while notebook users are being left out in the cold.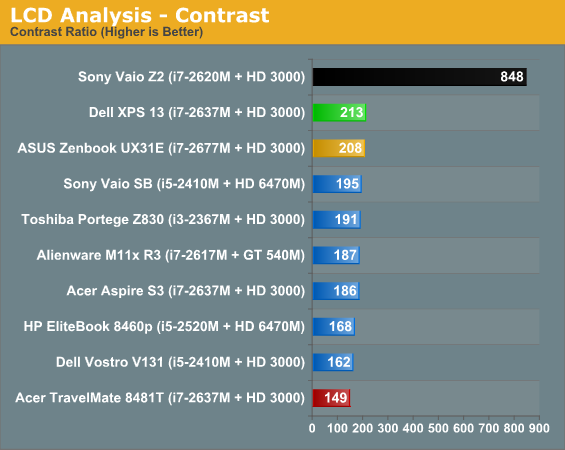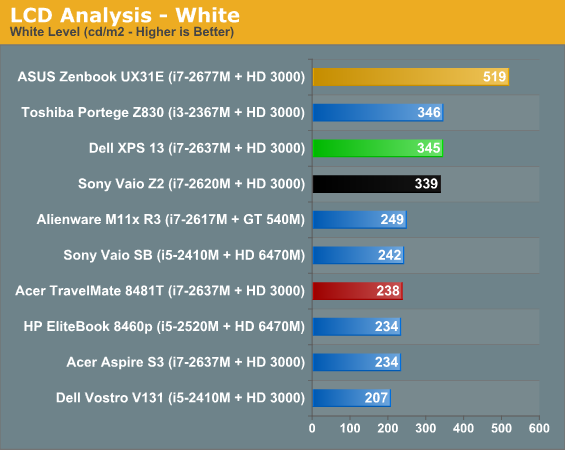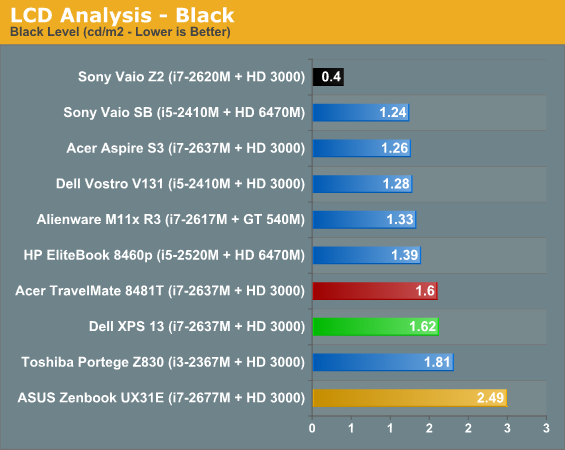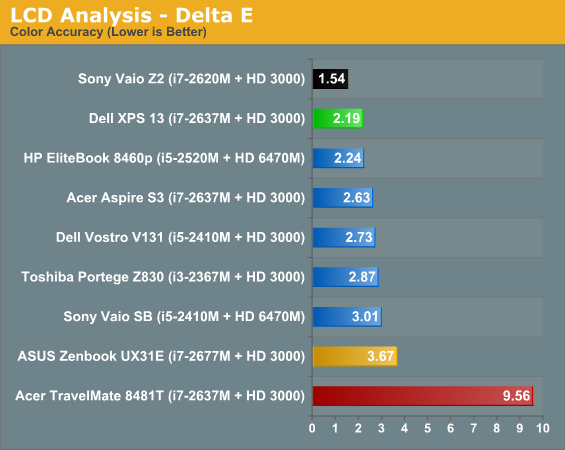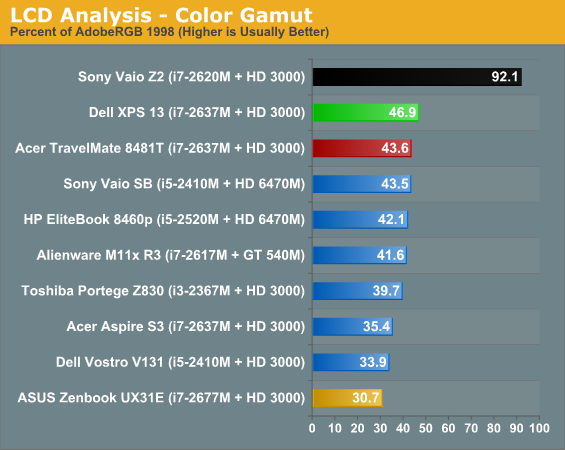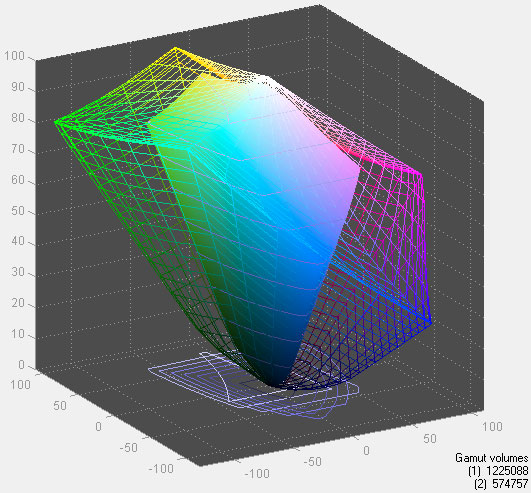 The Sony Vaio Z2's high resolution screen runs roughshod over the competition, while the XPS 13 ranks only as one of the best of a bad bunch. It's incredibly difficult for us, as consumers, to demand better or vote with our dollars when there are virtually no notebooks out there with good panels for us to vote for. Dell is theoretically a big enough vendor to get good panels in the kind of bulk order needed for economy of scale, and I can't help but wish they'd throw that weight around.
Viewing angles are adequate, but the sweet spot is hard to find as is often the case with TN panel notebook screens in this size class. Really, we just need better screens.