Compression & Encryption Performance
7-Zip Benchmark
By working with a small dataset, the 7-zip benchmark gives us an indication of multithreaded integer performance without being IO limited: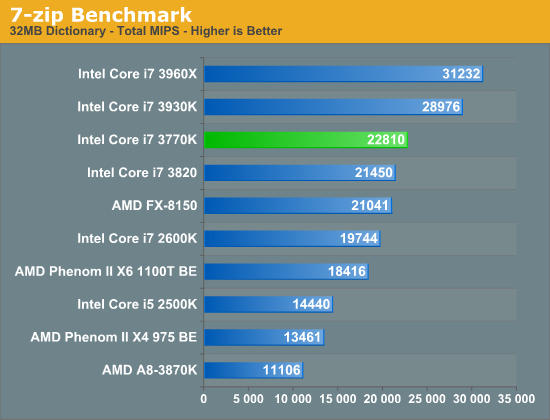 Although real world compression/decompression tests can be heavily influenced by disk IO, the CPU does play a significant role. Here we're showing a 15% increase in performance over the 2600K. In the real world you'd see something much smaller as workloads aren't always so well threaded. The results here do have implications for other heavily compute bound integer workloads however.
TrueCrypt Benchmark
TrueCrypt is a very popular encryption package that offers full AES-NI support. The application also features a built-in encryption benchmark that we can use to measure CPU performance: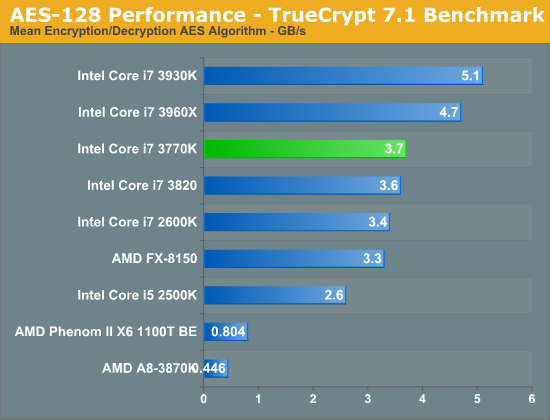 Our TrueCrypt test scales fairly well with clock speed, I suspect what we're seeing here might be due in part to Ivy's ability to maintain higher multi-core turbo frequencies despite having similar max turbo frequencies to Sandy Bridge.