Discrete GPU Gaming Performance
Gaming performance with a discrete GPU does improve in line with the rest of what we've seen thus far from Ivy Bridge. It's definitely a step ahead of Sandy Bridge, but not enough to warrant an upgrade in most cases. If you haven't already made the jump to Sandy Bridge however, the upgrade will do you well.
Dragon Age Origins
DAO has been a staple of our CPU gaming benchmarks for some time now. The third/first person RPG is well threaded and is influenced both by CPU and GPU performance. Our benchmark is a FRAPS runthrough of our character through a castle.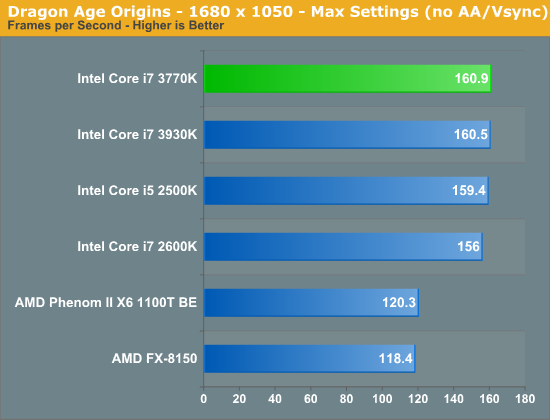 Dawn of War II
Dawn of War II is an RTS title that ships with a built in performance test. I ran at Ultra quality settings at 1680 x 1050: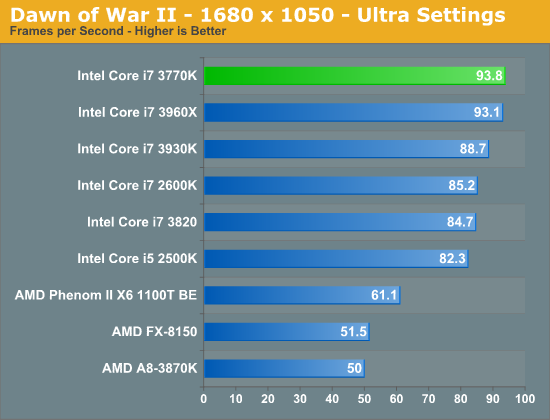 World of Warcraft
Our WoW test is run at High quality settings on a lightly populated server in an area where no other players are present to produce repeatable results. We ran at 1680 x 1050.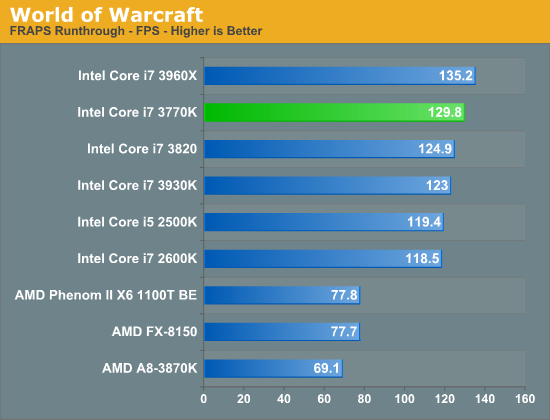 Starcraft 2
We have two Starcraft II benchmarks: a GPU and a CPU test. The GPU test is mostly a navigate-around-the-map test, as scrolling and panning around tends to be the most GPU bound in the game. Our CPU test involves a massive battle of 6 armies in the center of the map, stressing the CPU more than the GPU. At these low quality settings however, both benchmarks are influenced by CPU and GPU. We'll get to the GPU test shortly, but our CPU test results are below. The benchmark runs at 1024 x 768 at Medium Quality settings with all CPU influenced features set to Ultra.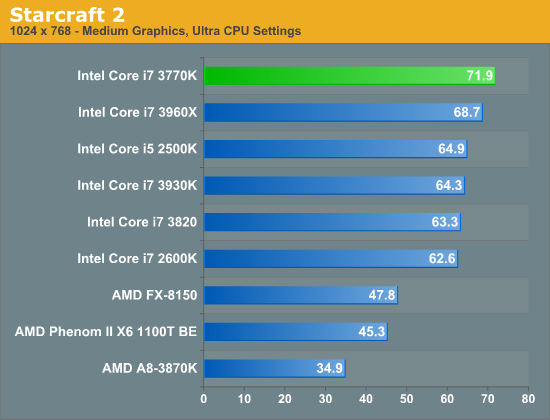 Metro 2033
We're using the Metro 2033 benchmark that ships with the game. We run the benchmark at 1024 x 768 for a more CPU bound test as well as 1920 x 1200 to show what happens in a more GPU bound scenario.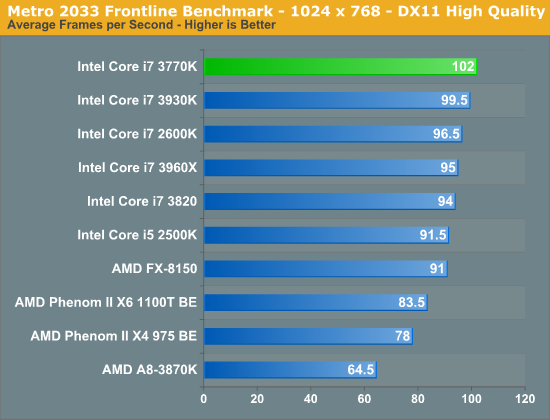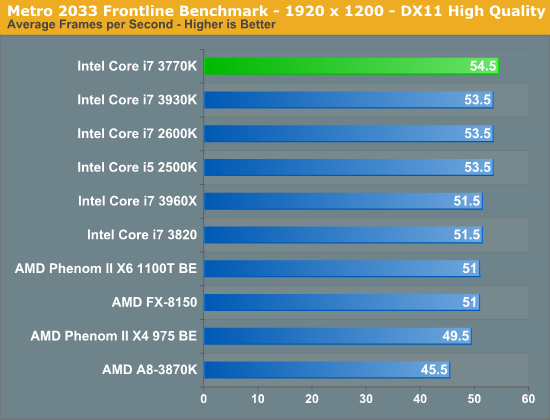 DiRT 3
We ran two DiRT 3 benchmarks to get an idea for CPU bound and GPU bound performance. First the CPU bound settings: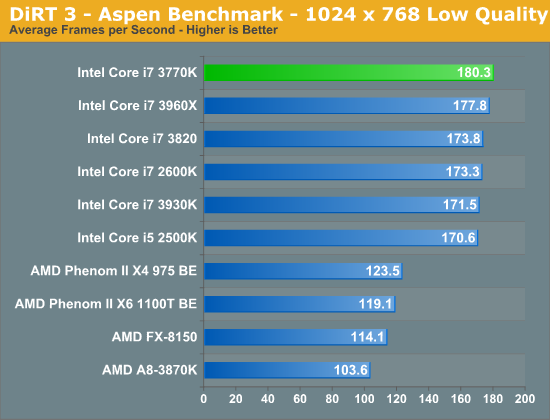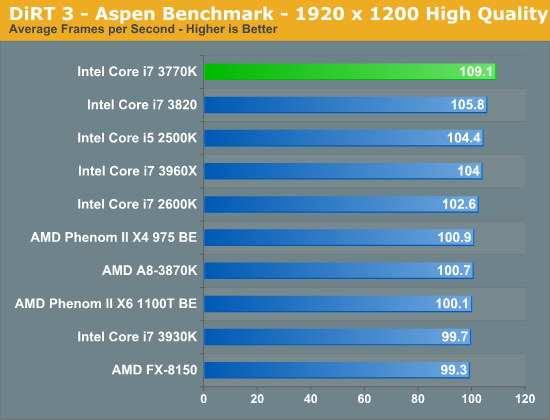 Crysis: Warhead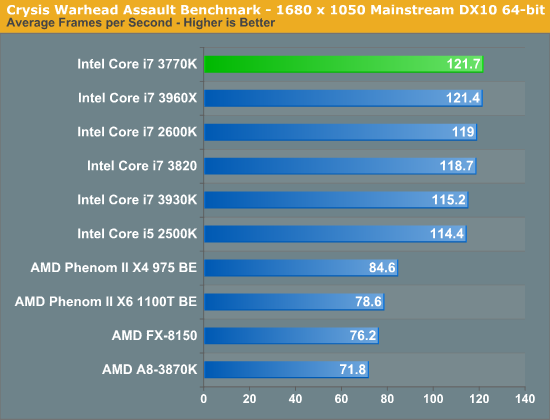 Civilization V
Civ V's lateGameView benchmark presents us with two separate scores: average frame rate for the entire test as well as a no-render score that only looks at CPU performance. We're looking at the no-render score here to isolate CPU performance alone: