The Elder Scrolls V: Skyrim
Prior to the launch of our new benchmark suite, we wanted to include The Elder Scrolls V: Skyrim, which is easily the most popular RPG of 2011. However as any Skyrim player can tell you, Skyrim's performance is CPU-bound to a ridiculous degree. With the release of the 1.4 patch and the high resolution texture pack this has finally been relieved to the point where GPUs once again matter, particularly when we're working with high resolutions and less than high-end GPUs. As such, we're now including it in our test suite.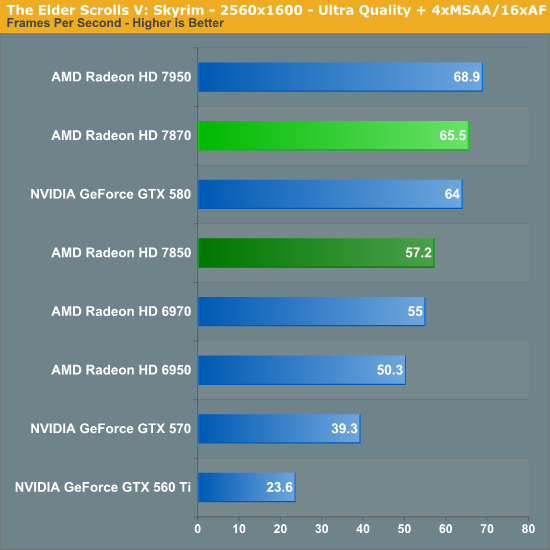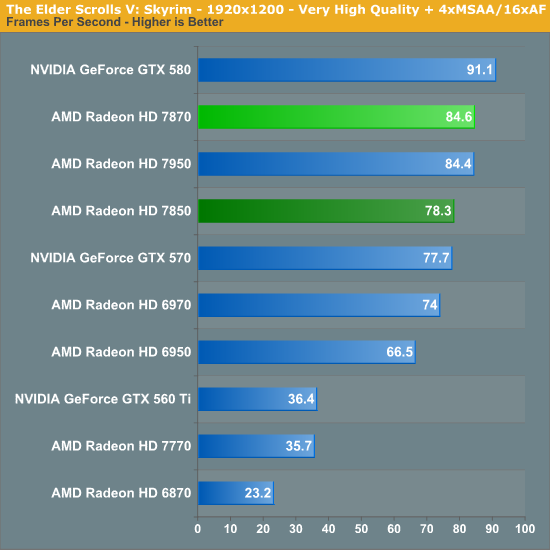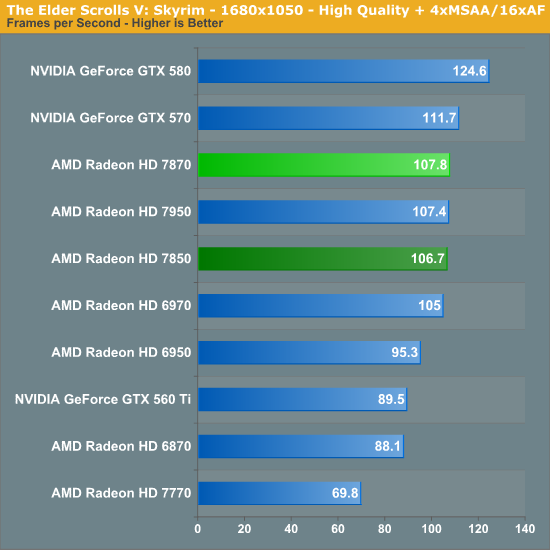 At 1920 we seem to be more CPU limited than GPU limited, but at 2560 we do see some greater differentiation between all of our video cards. Here the 7870 can edge out even the GTX 580, and the 7850 beats out even the 6970. What's interesting to see is where the 1GB cards collapse due to the use of high resolution textures – the GTX 560 Ti collapses after just 1680, and the GTX 570 collapses beyond 1920. Going forward we expect more games to be like Skyrim, which will make additional VRAM all the more important.