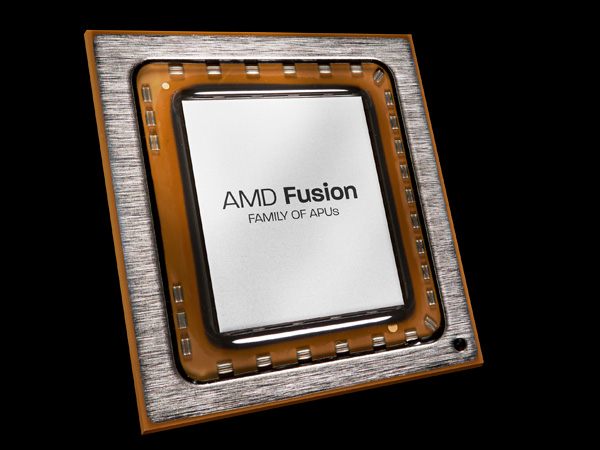 AMD held their Q3 2011 conference call this afternoon to announce their financial results for the quarter. Previously, AMD had issued a warning for this quarter based on production problems over at fab partner Global Foundries, so there has been a cloud lingering over AMD's Q3 for most of the last month.
As it turns out, even with problems at Global Foundries it has been a good quarter for AMD. AMD booked $1.69B in revenue for the quarter, keeping $97M of that as profit. AMD has been turning small profits for some time now since they spun off Global Foundries, but this is the first time they've turned a profit in Q3. Meanwhile the all-important gross margin was 45%, where AMD has for better or worse held steady for the last year. AMD's gross margin is the key to their profitability, and while a 45% margin is normally enough for a small profit AMD has long been trying to improve it to be on better footing against Intel's 60%+ margins.
Unsurprisingly the breadwinner for the quarter was Llano, which launched just before the start of the quarter. Overall AMD's mobile business revenue increased 35% over Q2, and at this point AMD is selling Llano as fast as they can produce it. This is why the continuing status of GloFo's 32nm process is so important to AMD, as at this point AMD's mobile growth is limited only by supply constraints. And where are all of those Llanos going? While AMD doesn't break down shipments of individual CPU families by region, AMD has cited China and India as major growth markets for the quarter, where they saw double digit growth in both markets.
Meanwhile in terms of market segments AMD saw growth in both mobile and server sales while desktop sales have continued to shrink, reflecting the wider market trend. Some of this can also be explained by Bulldozer, which launched not even 2 weeks after the end of Q3. Whereas Llano had already launched and landed a number of notebook design wins to give AMD a strong quarter in the mobile market, Bulldozer's slipping to Q4 would further exacerbate slipping desktop sales as customers waited for Bulldozer's launch before making a purchase. Unfortunately alongside Bulldozer's late launch, AMD's Average Selling Price (ASP) has once again slipped on a year-to-year basis, which reflects the company's difficulty in raising their gross margin.
Finally, the graphics division of AMD once again turned a operating income of $12M on revenue of $403M. As APU revenue is booked separately from GPU revenue, the graphics division often teeters between a profit and loss, so its fate is tied to AMD's discrete (non-iGPU/APU) GPU sales. Overall discrete GPU sales were up both sequentially and year-to-year, as was the ASP. AMD cited add-in (desktop) GPU sales as the primary driver for the sequential growth, while mobile GPU sales were the primary driver for the year-to-year growth.
Wrapping things up, for Q4 is expecting 3% sequential revenue growth. Q4 will be the first quarter the Bulldozer has shipped through most-to-all of the quarter, and while it hasn't been an impressive desktop product we've yet to see server performance. A strong showing in the server space will be important for AMD as server CPUs command a higher price. Meanwhile AMD is still expecting to ship their next generation of GPUs in Q4, however they will be "shipping for revenue", which is not necessarily the same as being available for sale at retail. So we may not see the Radeon 7000 series until 2012, even if AMD technically ships them in 2011.
Source: AMD Investor Relations