Application and Futuremark Performance
While PCMark is liable to show the HP Z210 SFF barrelling past iBuyPower's Professional Series desktop (due to the Z210's SSD), most other metrics should have the two systems occupying roughly the same space. What will be of particular interest later on will be seeing how much power the two consume in the process. Meanwhile the Dell Precision T1600 is in a different class from these two, costing nearly a grand more than iBuyPower's desktop and offering both a faster graphics card and a faster processor.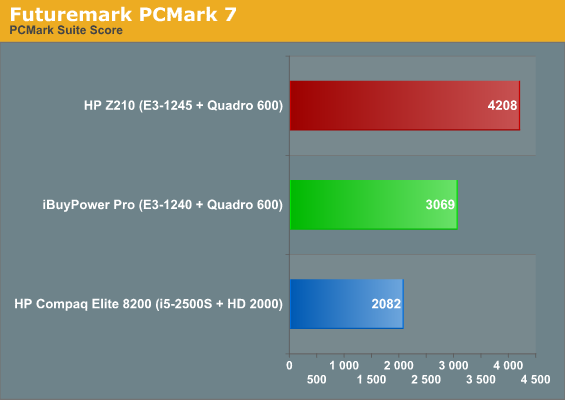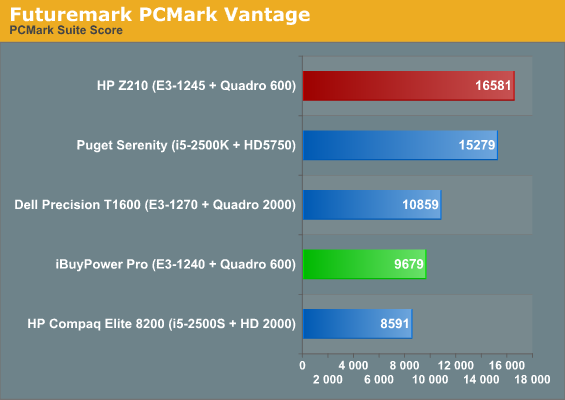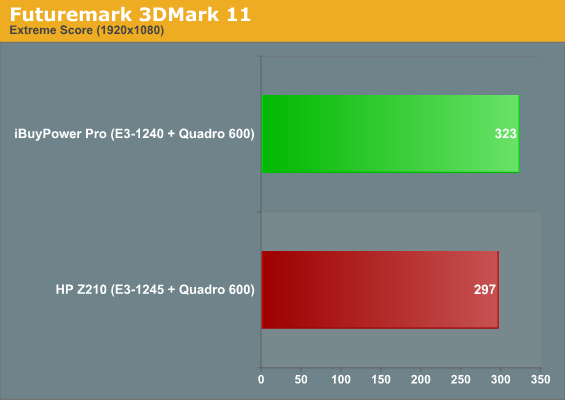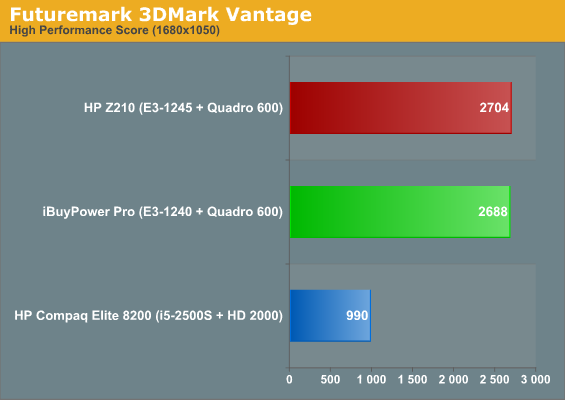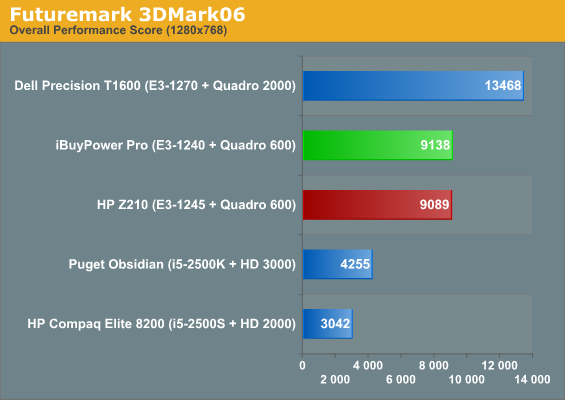 Once we escape the PCMarks, HP's advantage narrows considerably. The two systems are, for all intents and purposes, tied in CPU and GPU performance. What the PCMark scores do reveal is the difference in user experience for day to day use, though; mechanical hard disks in a mirrored RAID just aren't going to feel as snappy and responsive as an SSD for the system disk. At the same time, however, iBuyPower's mirrored RAID does make the system more resilient to drive failure, conceivably allowing for increased uptime. Your mileage may vary, but it's something to keep in mind.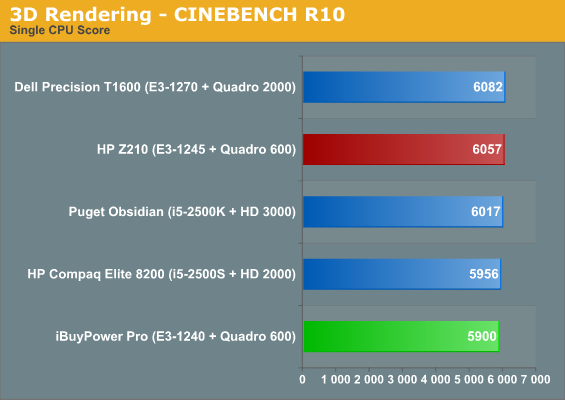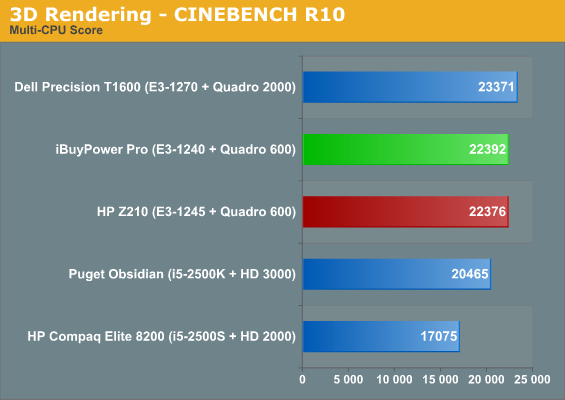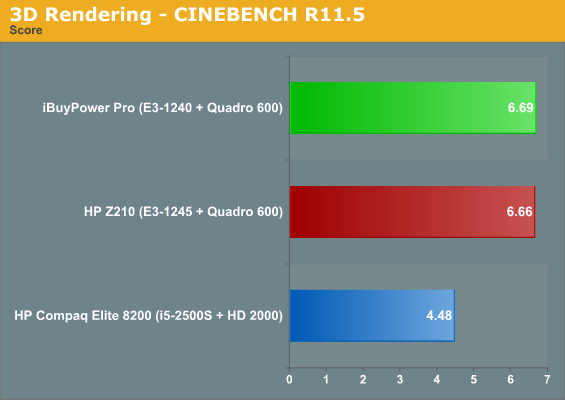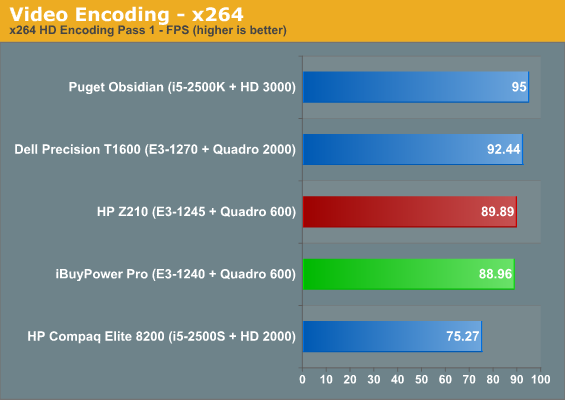 Once again, our CPU-limited tasks find iBuyPower's system essentially comparable with the other Xeon-based systems. Note how the lack of Hyper-Threading takes its toll on the desktop Core i5-based systems: for workstation tasks this feature offers a tremendous improvement in performance.