Dual PSU
The power supply has two input connectors: one for the 277V AC input and another that accepts 48V DC. The PSU can operate on 48V for about 10 minutes before getting too hot and shutting down, so the power supply is not built to run on 48V DC all the time. The idea is that 48V DC circuits replace a traditional UPS system; after a few minutes the generators should be online and the power supply should be back on the 277V AC input.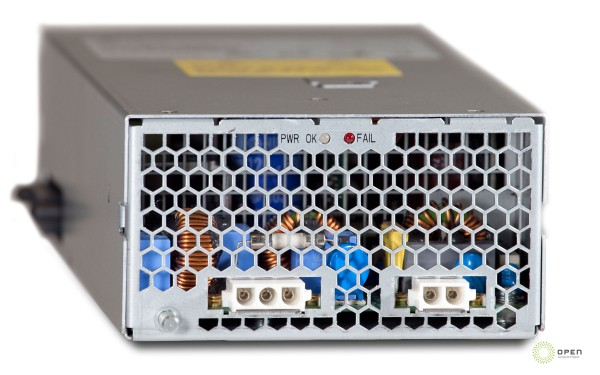 The power supply is extremely efficient: up to 94.5%.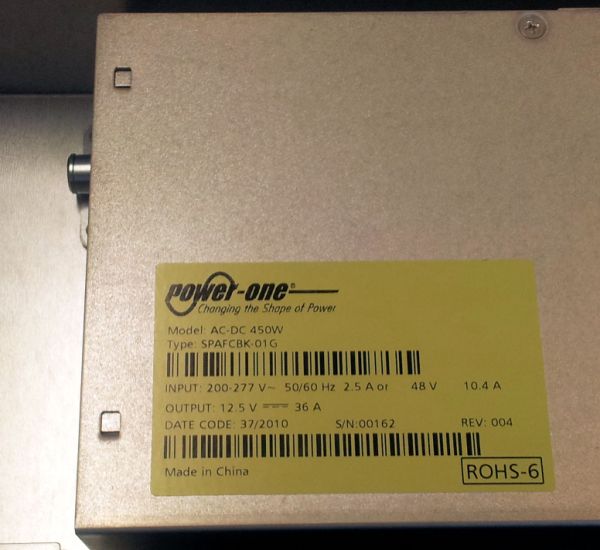 Using 277V compared to 208V allowed Facebook to save about 3-4% of energy use, a result of lower power losses in the transmission lines.