Noise and Thermal Testing, Overclocked
At first glance, the BitFenix Merc Alpha isn't really an overclocker's case, but try to remember where the roots of overclocking lie: maximizing the value of your dollar. It used to be you bought a cheap chip and then made it perform like its more expensive cousins. Likewise, someone looking to build a monster on a dime might want be interested in seeing how the Merc Alpha handles the increased thermal load of our overclocked testing suite.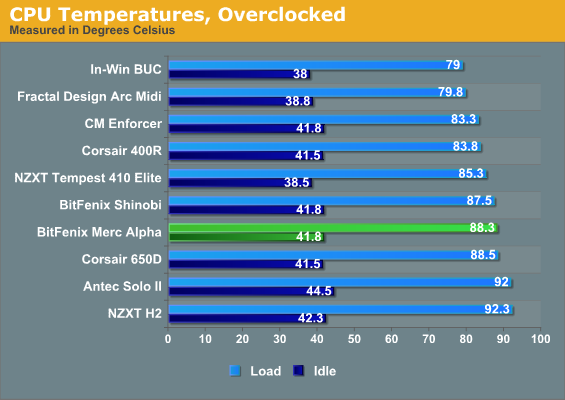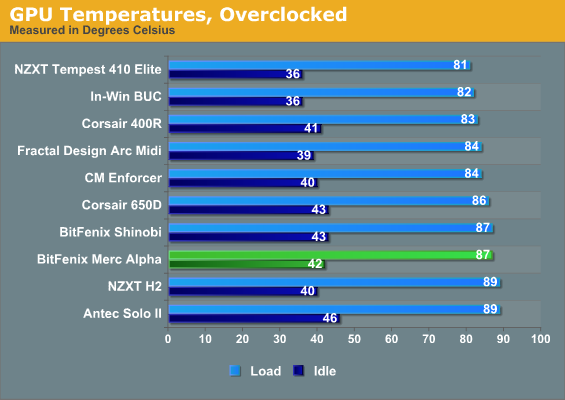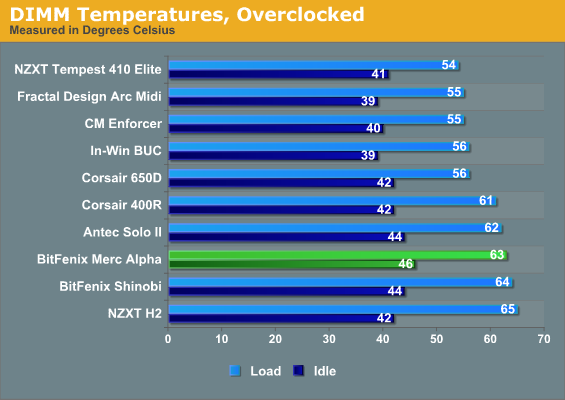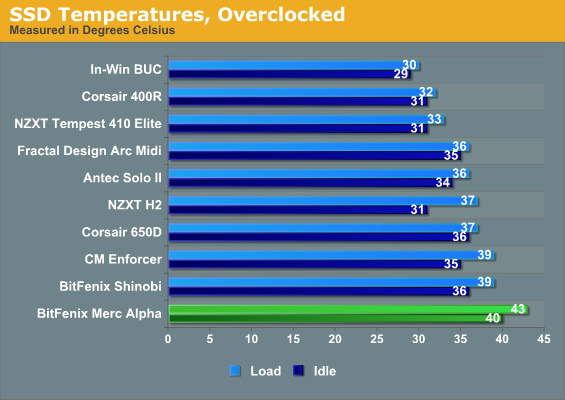 Eh, it could be a little more graceful. Part of the problem is that there just don't seem to be enough fans really circulating air for the Merc Alpha to perform better. Adding quiet intakes to the front and to the side panel might make a big difference. That said, it's not completely cooking our test hardware either, keeping temperatures livable across the board.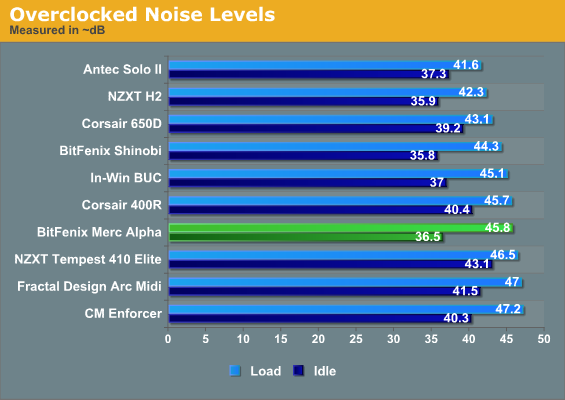 Idle noise continues to be a strong suit of the Merc Alpha and its included 120mm fan, while load noise isn't the worst we've seen. BitFenix's enclosure continues to be a fairly balanced design that doesn't skew hard towards thermal performance or acoustics.