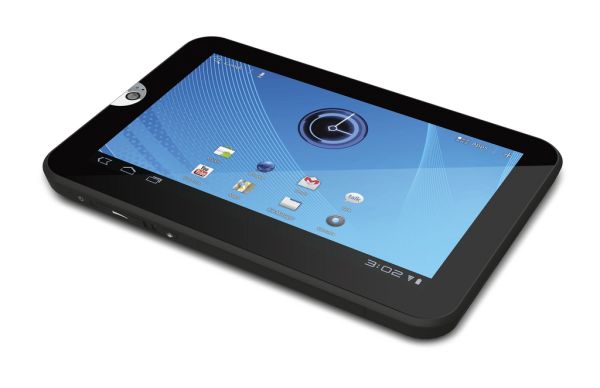 Now that the 10" tablet market is pretty well fleshed out, the new hot device to have this season is a smaller tablet in the 7-9" range. Toshiba came to the 10" game later than many of the other industry giants, but it's looking to be more timely with it's newer tablets. To that end comes the Thrive 7", the smaller companion to the earlier Thrive 10", of which we should have a review posted in the coming days (it got delayed, sorry Toshiba!). Like its larger sibling, the Thrive 7" is built around the now-ubiquitous Tegra 2 platform. Rounding out the specs are a 7" WXGA (1280 x 800) display, Android 3.2, 2 and 5 megapixel cameras front and back, an LED flash, a non-removable 15 Wh battery, and your choice of 16GB or 32GB of onboard NAND. Ports are much scarcer than on the original Thrive, with only mini-USB, micro-HDMI, and microSD included. The screen is a pretty interesting one, in that it's the only 7" device thus far with a full WXGA resolution on tap. Of course, the directly competing Samsung Galaxy Tab 7.7" also has a WXGA screen, but it's a distinction currently enjoyed only by these two devices.

The form factor is much more competitive than the original Thrive, with a thickness of 11.9mm (0.47") and a weight of just under 400g (0.88lbs). For comparison, the 7" Acer Iconia A100 measures in at 13.1mm (0.52") thick and 470g (1.04lbs), while the Galaxy Tab 7.7" looks downright anorexic at 7.89mm (0.31") and 335g (0.74lbs). My biggest complaint with the original Thrive was the sheer size of the device, so I'm pretty happy to see that the 7" has slimmed down significantly.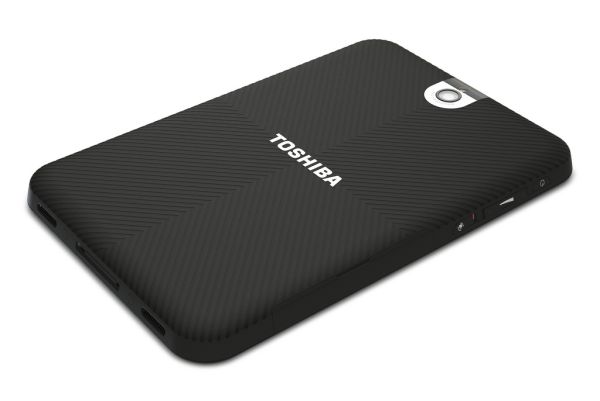 Many of the design touches remain; the chrome webcam surround and textured rubber-coated back cover, for example, are direct carry-over pieces. This time around though, the back cover doesn't come off, which is why the battery isn't removable like on the 10". The only colour on offer is black, which is a bit of a shame. I rather liked the loudly coloured replacement lids offered for the larger Thrive. The dock connector is also still there, so the existing docks should work with the Thrive 7" as well.
The Thrive 7" will hit store shelves in December; price is as yet unannounced, but somewhere in the $350-400 range would be a good bet. We're on the list to receive an evaluation unit, so we'll update you with a review when we get it.