Razer, a gaming-centric company known primarily for its mice and keyboards, today announced that they would be introducing a gaming laptop, the Blade, in Q4 2011.
The $2799.99 laptop is impressive not just for its specs (which include a 2.8GHz Core i7 2640M, an Optimus-equipped GeForce GT 555M with 2GB of GDDR5, a 17" 1920x1080 display and 8GB of RAM) and its dimensions (16.81" wide, 10.9" deep and 0.88" high, weighing just under 7 pounds), but for its striking design and its integrated multi-touch LCD panel, which can serve either as a touchpad or a second display. Also included is Razer's Switchblade User interface (see above the multi-touch panel in the photo above), which allows users to map in-game functions to 10 extra physical keys.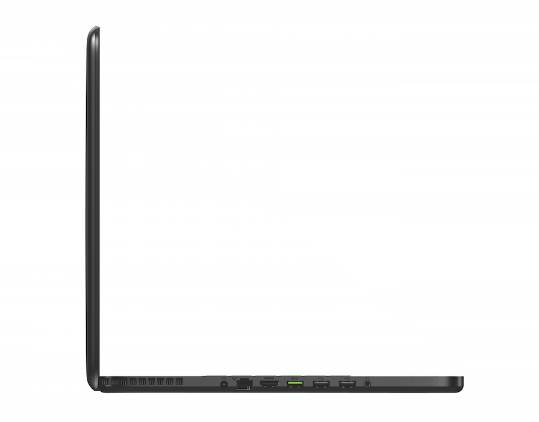 The Blade is expensive, and to be sure, its market niche is small, but it's nice to see a serious high-end gaming laptop that takes form factor and aesthetics into account - many gaming laptops, like the Toshiba Qosimo X775 we reviewed recently, definitely leave something to be desired in that department.
Source: Razer