HP's Cruelest Cut: DreamColor in 1080p
I'm not usually one to complain about the difference between 1080p and 1200p in a notebook screen, but the shift to a 16:9 aspect from the HP EliteBook 8740w to the 8760w just rubs me the wrong way. It's true that 1920x1200 screens are going the way of the dodo (which is why I'll run my three into the ground), but I don't know who else is even using HP's DreamColor IPS panel to begin with.
Desktop users have already had to make the uneasy compromise of having 27-inch IPS monitors with a higher resolution than their predecessors (2560x1440) in exchange for losing 30-inch monitors almost entirely, but you can at least argue there's some kind of win there since previous generation 27-inchers were 1920x1200 affairs. But in the case of the HP EliteBook 8760w, this is strictly a loss and it sours what's otherwise an absolutely stellar screen.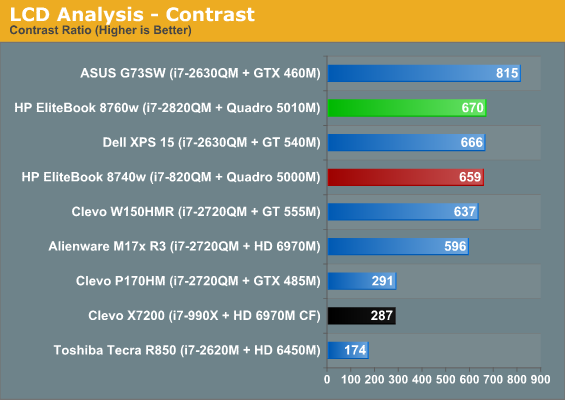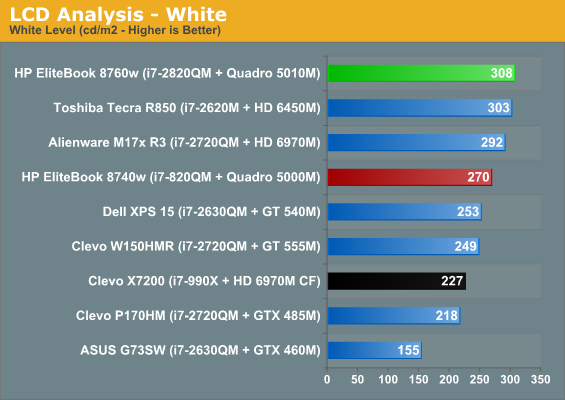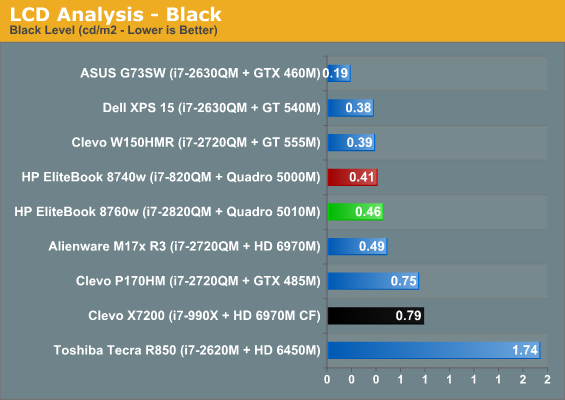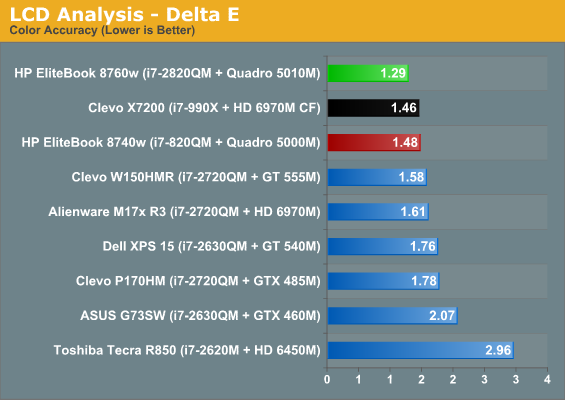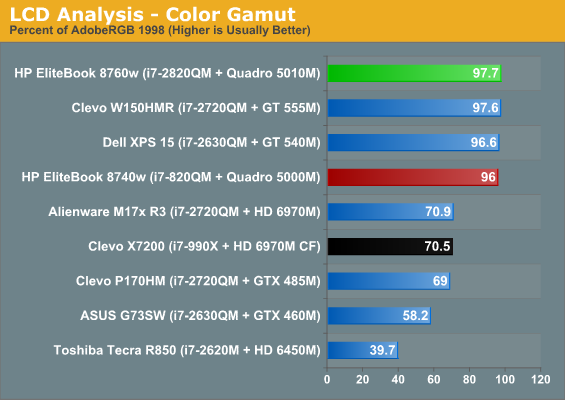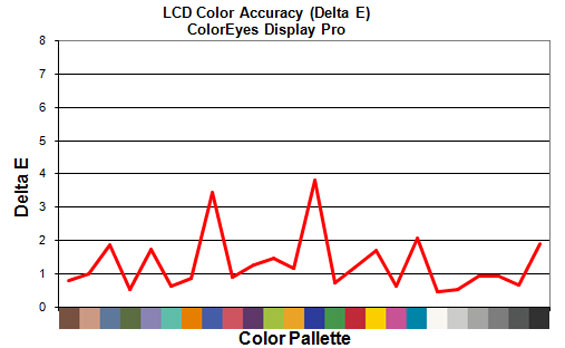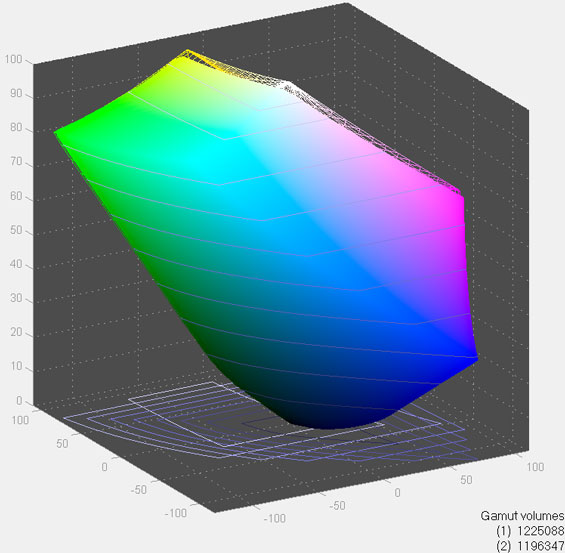 At least we can take comfort in knowing the 1080p DreamColor IPS display is a slight upgrade to its predecessor. Once again, the screen's Delta E doesn't peak and valley anywhere near as much as many cheaper TN panels do, and the color gamut offered is frankly outstanding. Contrast is also excellent, though the 8760w's panel does suffer from ever so slightly higher black levels than its predecessor.
As befitting an IPS panel, viewing angles on the 8760w are fantastic. Honestly, the screen really needs to be seen in person to be believed. Colors pop beautifully (and may actually feel oversaturated thanks to the high color gamut), and at least our gaming tests never looked more vibrant and alive...except on the 8740w. That's why it stings so much to have lost the 120 pixels of vertical real estate; DreamColor is a costly $650 upgrade ($100 more than last generation!) as it is.