Performance: A Preview of Android 3.2?
For sanity's sake, I ran the Galaxy Tab 10.1 4G through our standard performance tests. As expected, the LTE enabled model performed identically to the WiFi-only version we tested a couple of months ago, with one major exception: 3D performance.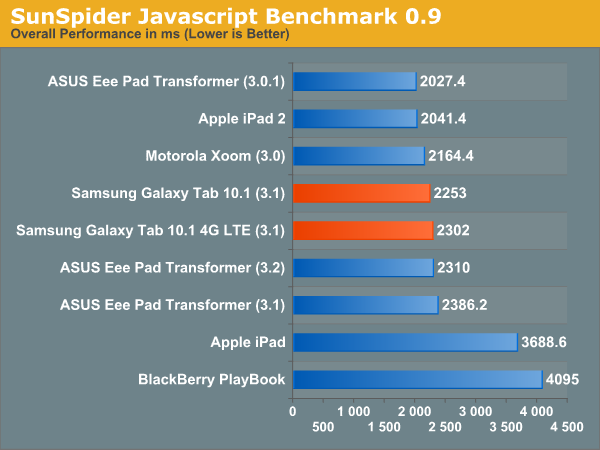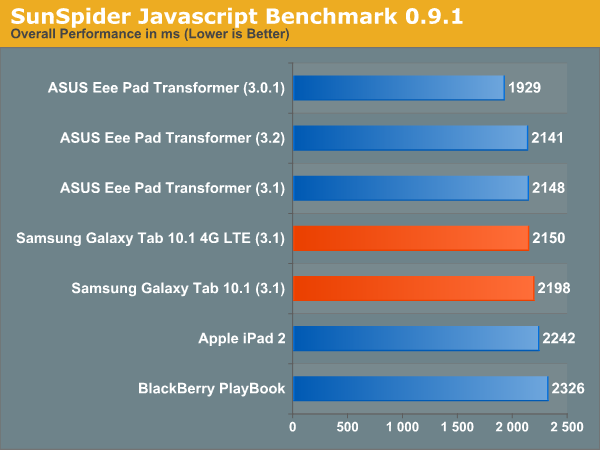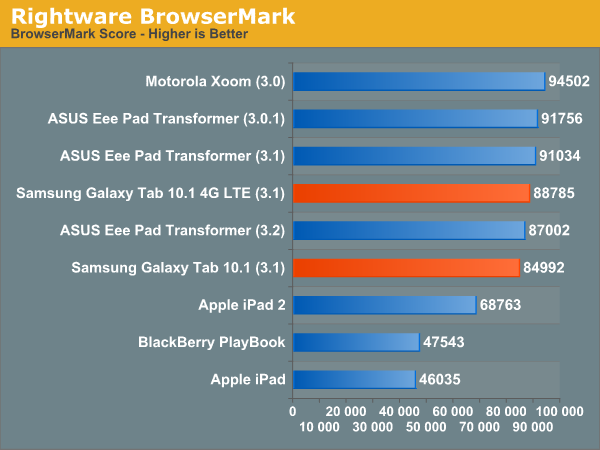 As you can see above, both SunSpider and BrowserMark peg the 4G Galaxy Tab 10.1 as an equal to the WiFi version. Now look at the GLBenchmark numbers: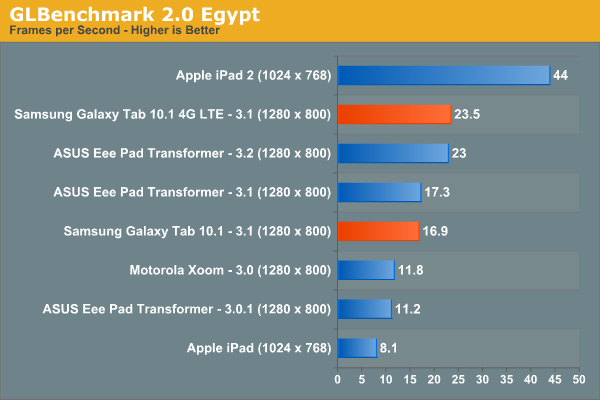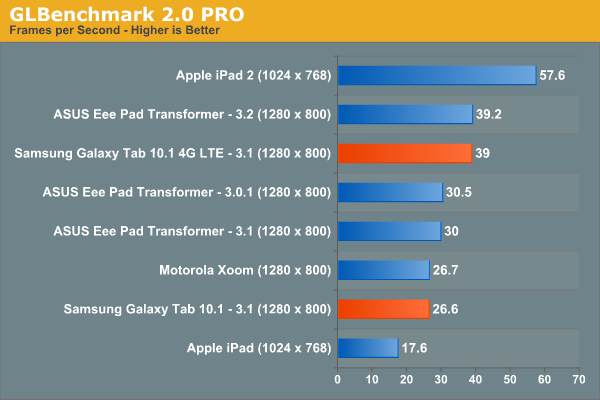 The Galaxy Tab 10.1 4G performs like an ASUS Eee Pad Transformer with its Android 3.2 update. In our quick preview of the Eee Pad's performance post-3.2 we found that an update to the 3D driver resulted in significantly better performance in GLBench and a slight boost in BaseMark ES2. The very same gains appear here with the Galaxy Tab 10.1 4G, although we're still running Android 3.1.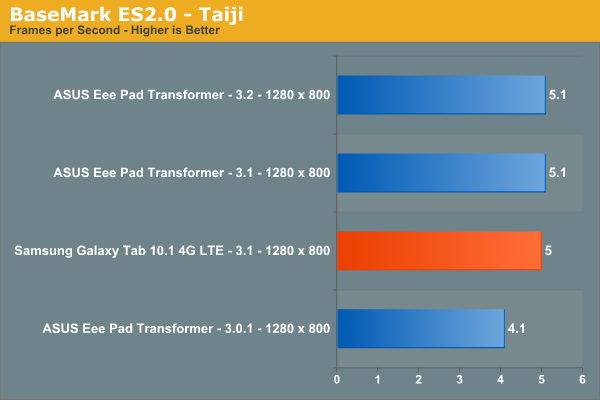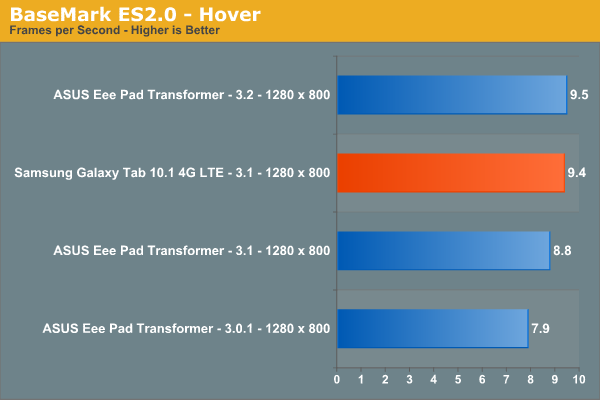 The only explanation I can offer is that the Android build on the 4G Tab features the same NVIDIA driver from Android 3.2. That's the only feature of 3.2 that I can find on the 4G Tab's build of Android 3.1 however.
OS X Sync - Broken Again
When the Galaxy Tab 10.1 Limited Edition was given away to Google IO attendees, the Mac users in the group quickly noticed that there was no way to get content onto the tablet from OS X. Samsung eventually updated its Kies application with proper support for the Galaxy Tab 10.1 LE, unfortunately the 4G model resets things once more. Neither Android File Transfer nor Kies support the Galaxy Tab 10.1 4G under OS X. Thankfully the tablet is fully recognized under Windows 7.