Galaxy Tab 10.1
So you read our TouchWiz UX Review and thought, "I'll pass on this one." Well, think it over one more time. When Anand discovered that Sammy's LTE Tab was blessed with updated graphics drivers that brought it much improved performance we wondered whether the WiFi editions would be similarly blessed. We tested our Google I/O Limited Edition Tab first, and came up empty. But our updated review sample actually showed the same performance jump as the LTE edition. Not sure why LE owners are left in the cold, but retail Tab owners should take notice, NVIDIA's Tegra 2 GPU has never looked so good. We're reaching out to Google for comment, in the meanwhile, Tab LE owners, let us know what you're performance has...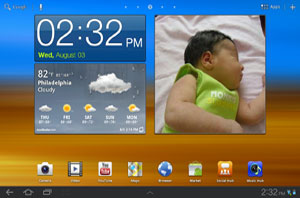 TouchWiz UX is rolling out to Samsung's Galaxy Tab 10.1 as you read this! Samsung's introducing more than just some different fonts and color schemes with this one. But...
32
by Jason Inofuentes on 8/5/2011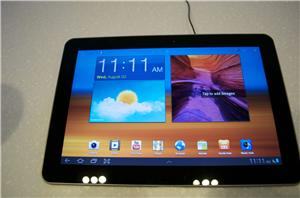 We're at the Samsung Experience at the Time Warner Center in New York City for Sammy's big TouchWiz UX reveal. As the first skinned Honeycomb implementation we are curious...
9
by Jason Inofuentes on 8/3/2011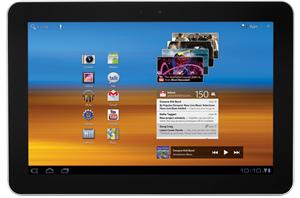 Verizon PR was working overtime today. Big Red had two product announcements and a partnership with Radio Shack that brings America's #1 Wireless Network, and the iPhone and Android...
19
by Jason Inofuentes on 7/26/2011