Yesterday Intel told us that Ivy Bridge would feature both USB 3.0 and Thunderbolt on its Ivy Bridge platform (USB 3.0 will be integrated into the chipset, Thunderbolt will simply be an optional component), that should help make both standards see more widespread adoption in 2012.
Two lines of systems currently support Thunderbolt: the new
MacBook Pro
and the new
iMac
, unfortunately there are no Thunderbolt peripherals available. Apparently both Apple and Intel want to approve devices before they go on sale, at least initially to ensure there are no embarrassing problems at launch. Although Promise showed off Thunderbolt enabled external storage devices at the Thunderbolt launch in February, we won't see availability until the end of June at the earliest.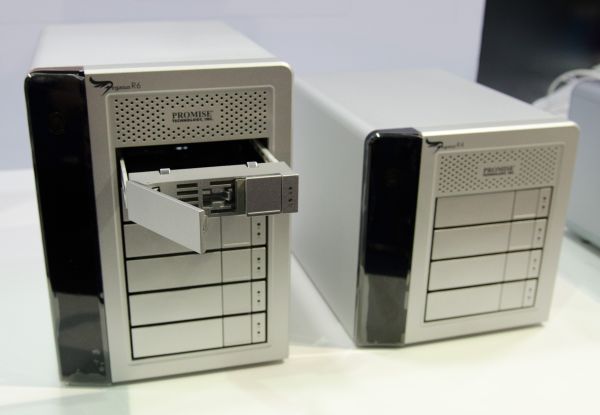 Promise will release two external storage devices that use Thunderbolt as their sole interface: the Pegasus R4 and Pegasus R6. The difference between the two is strictly the number of drive bays; the R4 has 4 bays and the R6 has 6 bays. Both platforms support RAID 0/1/5/6 and 10.
The Pegasus enclosure has two Thunderbolt ports, one for input and one for output. Pegasus can pass through video, however the final connection to your display has to be via a DisplayPort cable since there are no Thunderbolt displays today other than what's integrated into the iMac/MBP. The Thunderbolt spec as implemented in the Macs supports up to 6 devices per root connection.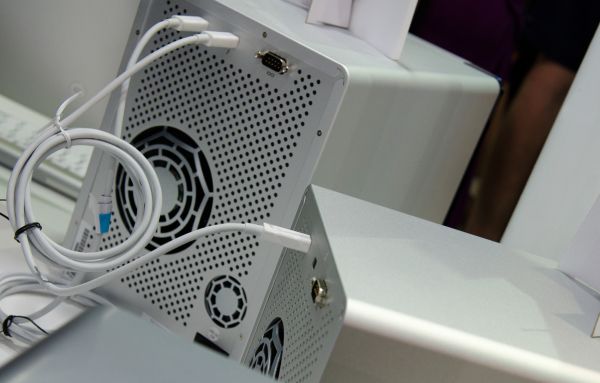 The Pegasus' bays support both 3.5" and 2.5" drives. Promise had a setup using Intel X25-Es although I'd expect SSD 510s to be used in any shipping products with SSDs. Pegasus does support 6Gbps drives, although the highest transfer rates I ever saw on the machine maxed out at 850MB/s despite the use of a 6-drive RAID-0. It looks like there may be some internal bottlenecks at work here.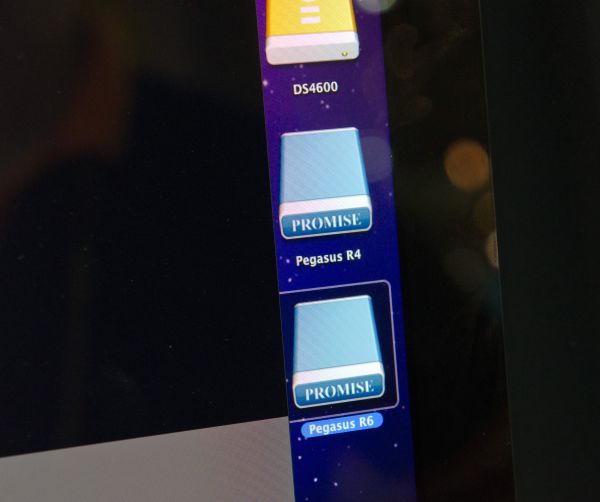 Here's a shot of what a connected TB device looks like in System Profiler: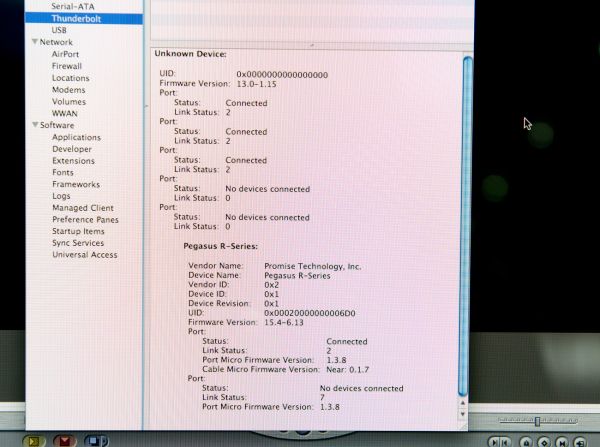 Activity Monitor accurately reports disk activity that happens over the Thunderbolt interface: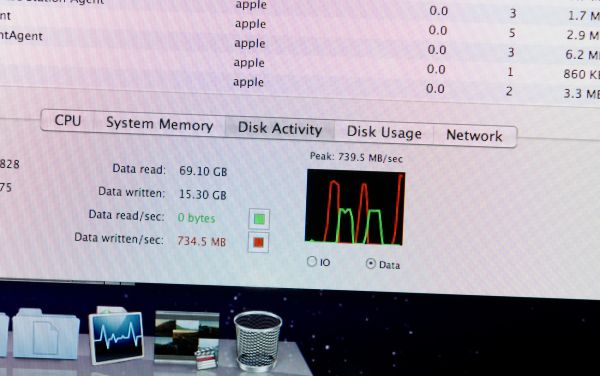 And of course performance results: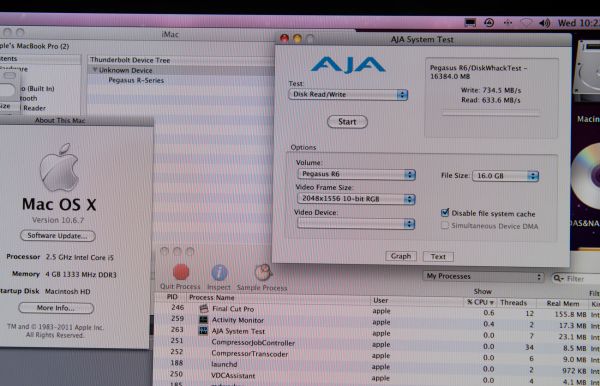 Promise also had its SANlink on display at the show: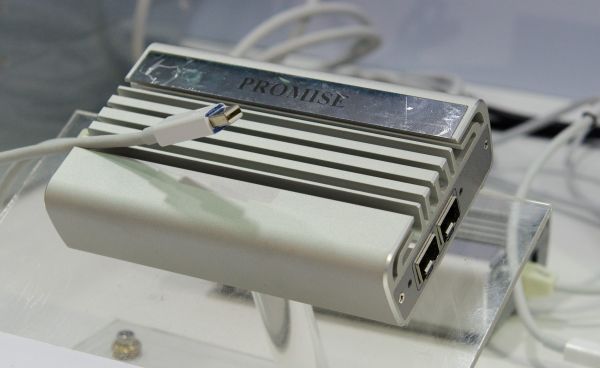 The prototype takes a single Thunderbolt connection and allows you to bridge it to up to two 4Gbit Fibre Channel ports for connected a system to a beefier SAN.