Intel's SSD 311 20GB: Designed to Cache
Although SRT supports any SSD, Intel created a brand new drive specifically for use as a cache with Z68 platforms. This is the Intel SSD 311, codenamed Larson Creek: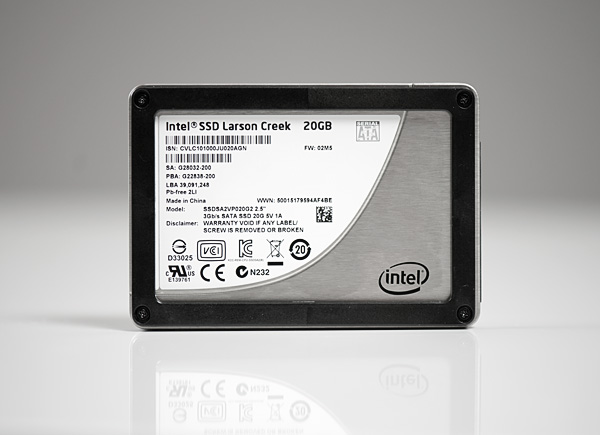 The SSD 311 uses the same controller as Intel's X25-M G2, SSD 310 and SSD 320 drives: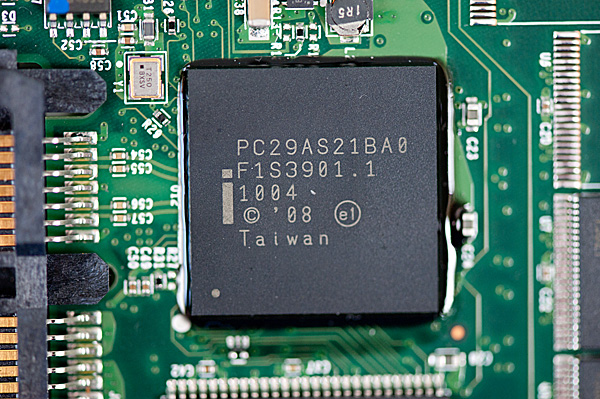 The big difference here is the SSD 311 comes with 20GB of 34nm SLC NAND. If you remember back to the SSD Anthology, SLC NAND is architecturally identical to MLC NAND. With half the number of data stored per NAND cell SLC NAND not only lasts longer than MLC NAND but it also is much faster, particularly for writes.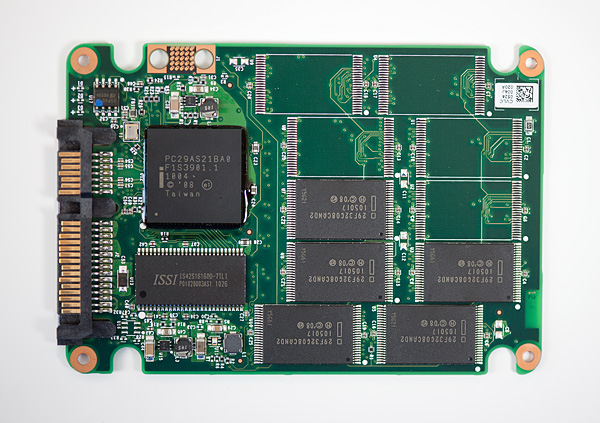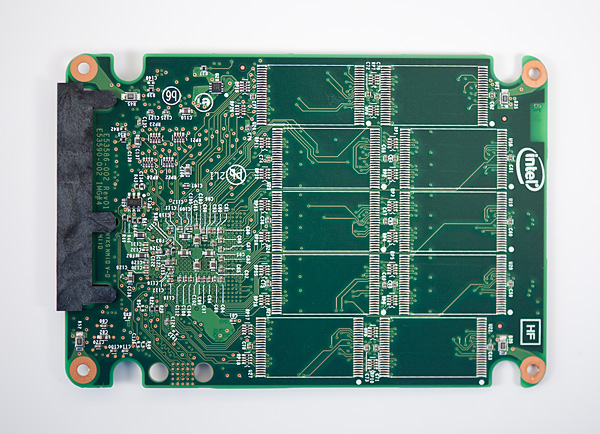 As a cache that'll be constantly written to, SLC NAND isn't a bad decision on Intel's part. Intel insists that the move wasn't motivated by reliability but rather write performance.
A quick look at the performance of the SSD 311 shows that it packs a lot of punch for being a small 20GB drive with only 5 of 10 NAND channels populated: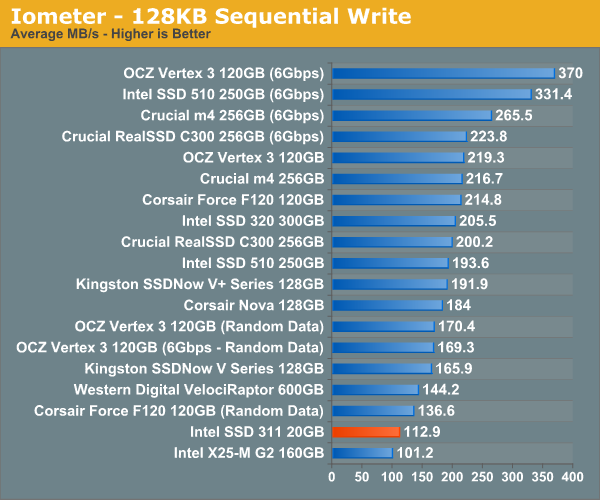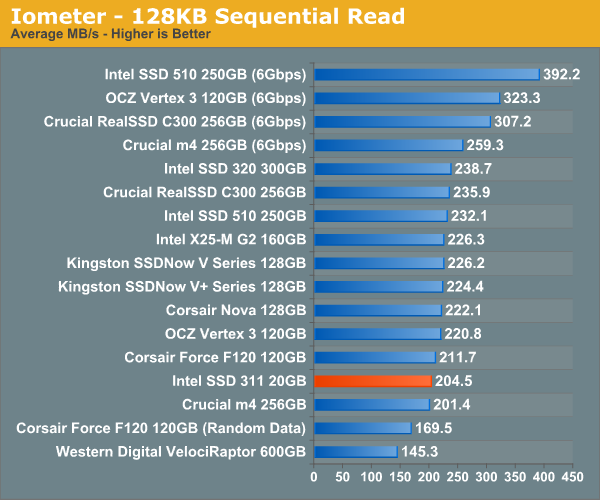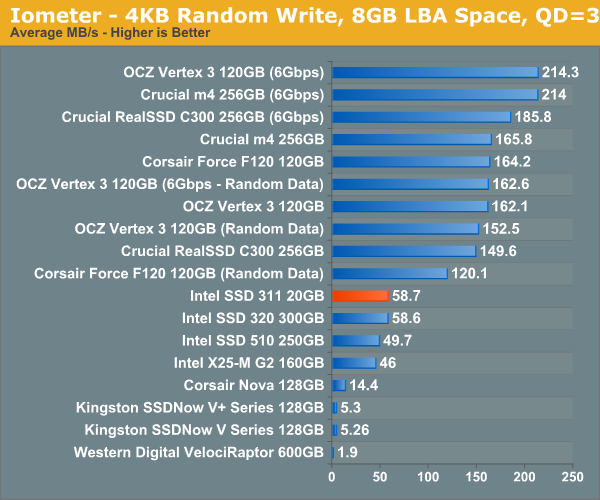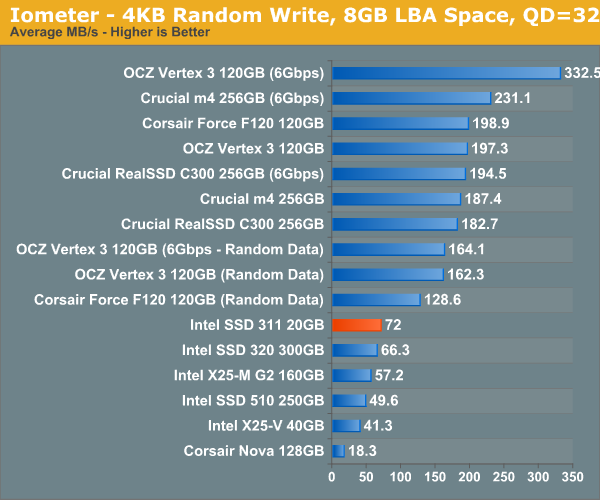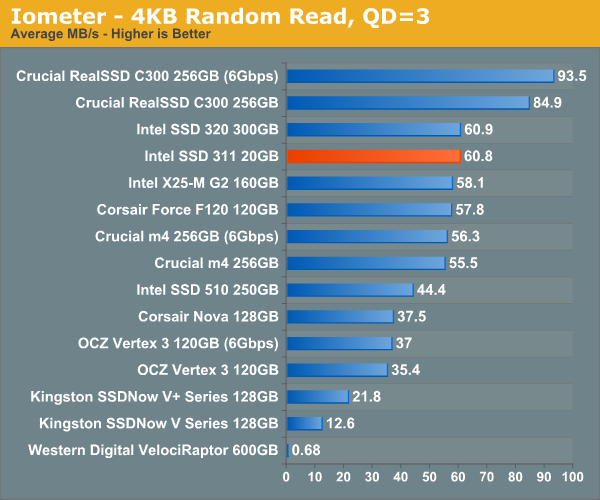 The SSD 311 basically offers the performance of a 160GB X25-M G2 but with fewer NAND channels and a much lower capacity.
Remember this is SLC NAND so despite only being a 20GB drive, it's priced more like a 40GB MLC drive: Intel expects the SSD 311 to retail for $110. Thankfully you aren't locked in to only using Intel drives as Smart Response Technology will work with any SSD.