HTC HD7S
At CTIA this year HTC introduced the Windows Phone 7 HD7S, a slightly upgraded version of the HD7 it has been shipping for a while now. The upgrade? A 4.3-inch Super LCD screen. Super LCD in this case is actually just a fun marketing name for a PVA panel. So not quite as good as IPS but not quite as bad as TN.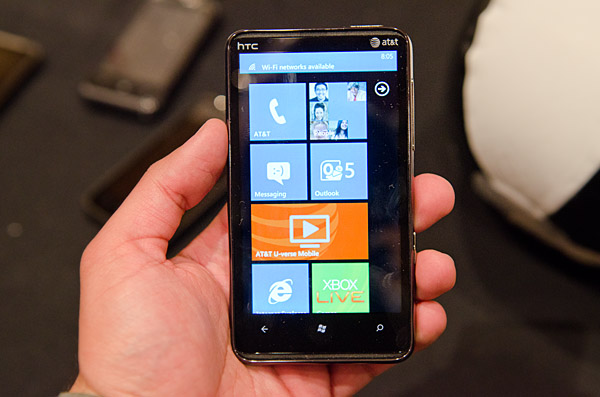 Microsoft also started pushing out its first major update to the Windows Phone 7 OS while we were at CTIA, codenamed NoDo. I would be lying if I said I wasn't disappointed in how long it took Microsoft to finally update the OS. While we were quite pleased with Microsoft's launch of the platform, without more aggressive updates to both hardware and software there's little hope for it to compete with Apple and Google.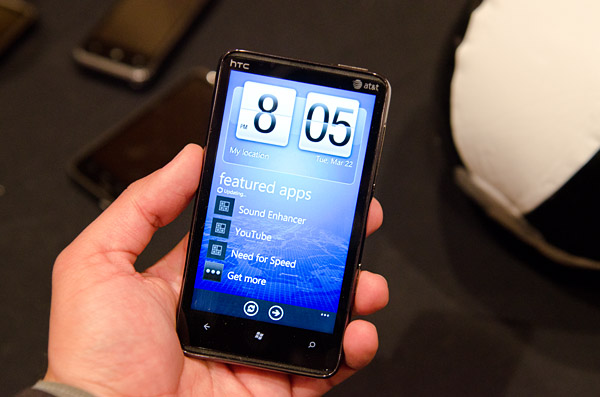 HTC EVO 3D
Big news today at CTIA for Qualcomm: HTC's EVO 3D is the first smartphone that will use its new MSM8660 SoC. For those of you who have trouble following Qualcomm Snapdragon nomenclature, the MSM8660 features two Scorpion cores, an Adreno 220 GPU and a CDMA2000+GSM/UMTS modem all on a single 45nm SoC. In the case of the EVO 3D these two cores run at up to 1.2GHz.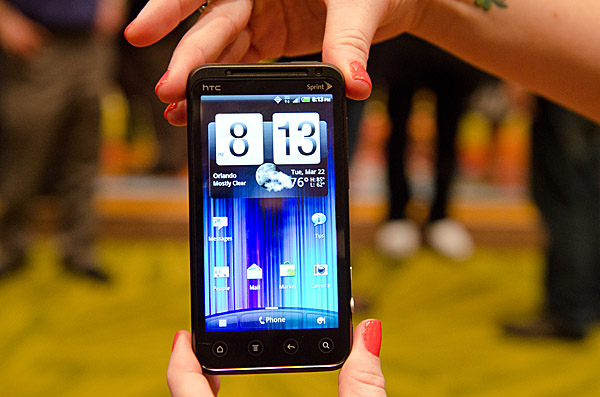 The two Scorpion cores in the EVO 3D each have their own clock and voltage inputs, thus they can be clocked completely independently of one another. Qualcomm believes this gives it an inherent power advantage over other dual-core designs in mixed workload scenarios. It remains to be seen how well Qualcomm's asynchronous clocking works in practice however.
The EVO 3D features a 4.3-inch 960 x 540 qHD display (similar to the Motorola Atrix), although it's unclear whether this is a PenTile LCD or not. Like the LG Optimus 3D, this display uses a parallax barrier to deliver glasses-free 3D. Around back are two 5MP cameras that can be used in tandem for capturing 3D photos and video (at 2MP and 720p, respectively).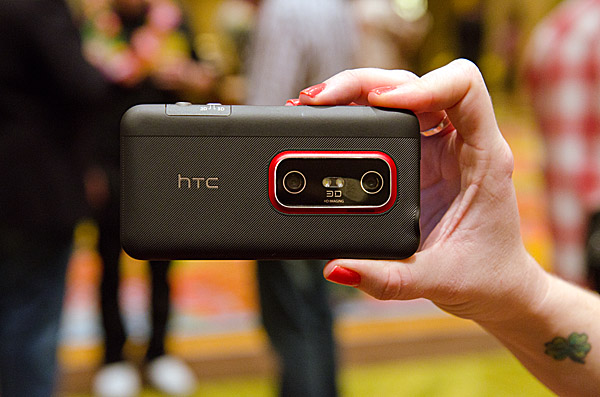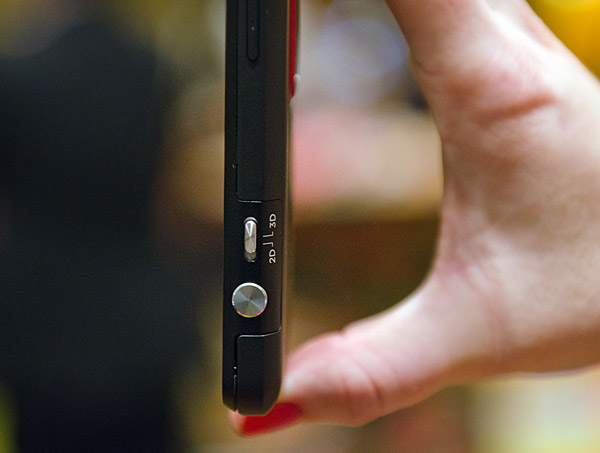 Also on the EVO 3D is the latest version of HTC's Sense UI. One of the new features in this version of Sense is the ability to launch apps directly from the lock screen. Drag the circle up to unlock or drag it on top of any icon below it to unlock your phone and immediately launch the selected app. The next few years of mobile OS evolution will involve serious improvements to UI efficiency - this is just the first step.