Display Quality
We analyzed the 15" antiglare display on the new MacBook Pro since in all likelihood if you care about display quality you'll opt for the high res or high res antiglare option. Before even starting to analyze display quality, I pulled the panel model out of EDID and wasn't surprised to see the same LTN154MT07 Samsung panel in the new 15" MBP as we did in the previous generation. It's literally the exact same. It's not surprising in the least that Apple is using the same panel; there wasn't anything wrong with the old one.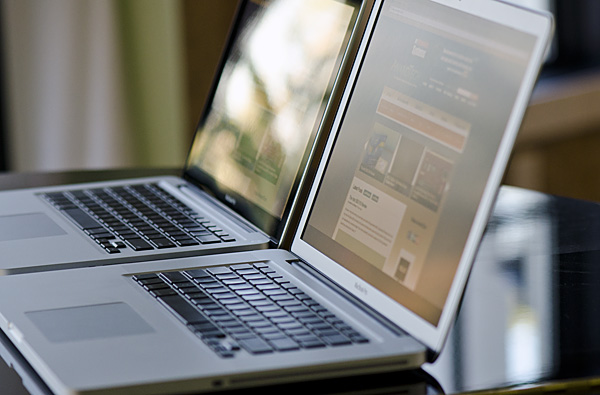 13-inch Glossy MBP (back) vs. 15-inch MBP with optional anti-glare screen (front)
We calibrated using the i1D2 and ColorEyes Display Pro same as we did before, then check with the GMB color checker card colors and get Delta E. There's shockingly little to say about it that we haven't said before. It's the same as the previous one, and unsurprisingly the data backs that conclusion up very well. Apple also seems to ship an ICC profile for each specific panel type with LUT curves already, which actually put the display close to where it should be. It's a TN and likewise still has the same mediocre vertical viewing angles as virtually every TN.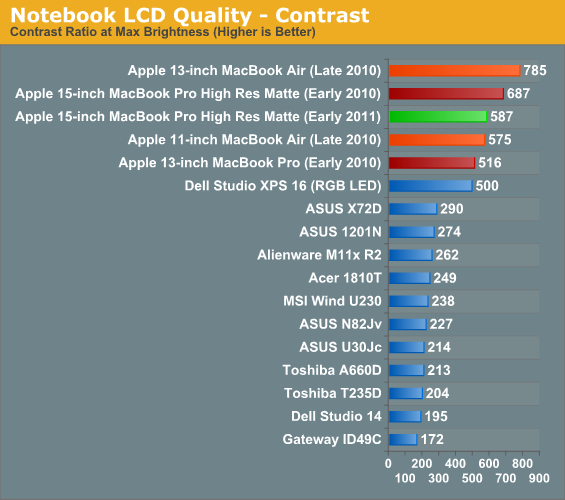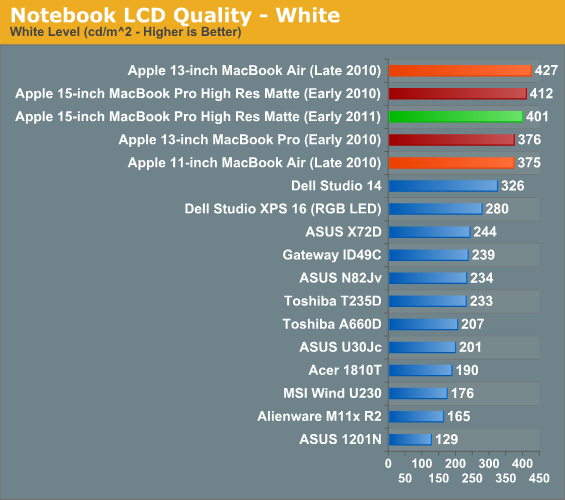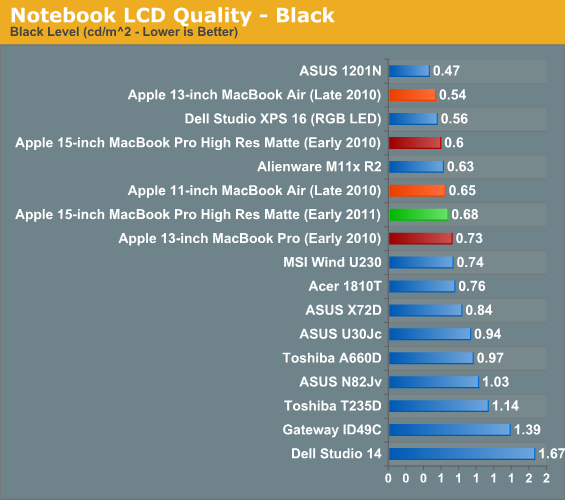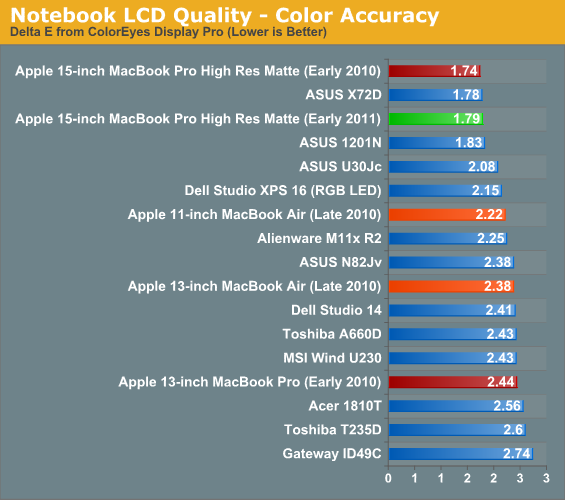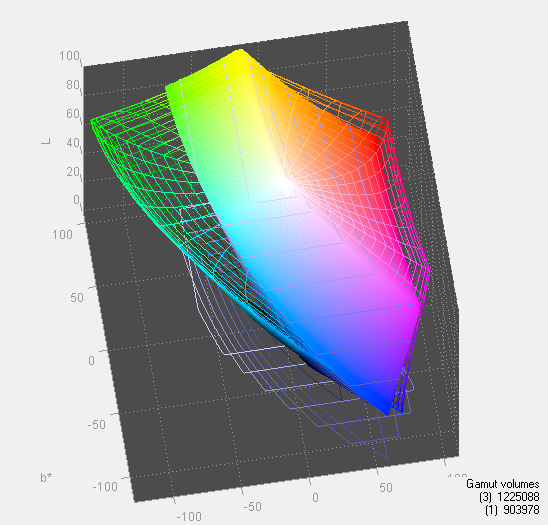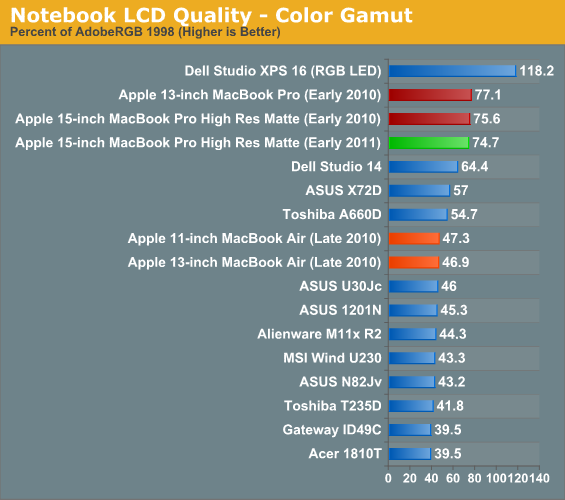 It's a bit disappointing that Apple didn't take the opportunity to dramatically improve displays on the MBPs this time around. While everyone was speculating about what display the iPad 2 would get, there was very little discussion about how the Mac side of things needs higher resolution to even get close to being able to display 1:1. Hopefully higher resolution notebook displays are somewhere on the horizon.