Battery Life
Motorola specs the Xoom at up to 10 hours of battery life, very similar to what Apple suggests the iPad can manage. Motorola sampled reviewers with the Xoom just two days ago and thus I haven't had a tremendous amount of time to run through our entire suite of battery life tests, what I do have for you are two numbers that generally support Motorola's rating.
The first is the Xoom running through the same 3G web browsing test we put all of our smartphones through: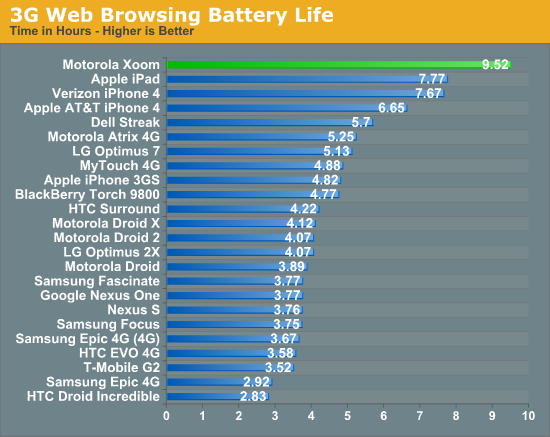 At 9.5 hours, the Xoom will easily last you throughout a workday even if you're browsing the web the entire time and not actually doing work.
The second test is actually a test I put together for our original iPad review. Take our web browsing battery life test, add music playback and email downloading in the background and you've got a heavier workload on WiFi: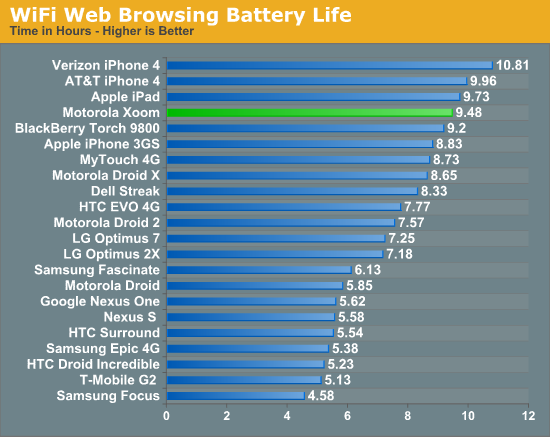 The number is almost identical - about 9.5 hours for the Xoom on WiFi with some additional tasks running in the background. I'm going to be running some more battery life tests on the Xoom but based on these results I'd say despite the performance advantage, you don't sacrifice any battery life vs the iPad.