Wireless Performance: Cellular & WiFi
The Xoom ships by default with an EV-DO baseband for use on the Verizon network in the US. In practice I saw download speeds of anywhere from 0.35Mbps all the way up to 1.89Mbps and 0.10 to 1.09Mbps upstream. On average I got ~900Kbps down and ~600Kbps up, which is pretty typical for Verizon in North Raleigh.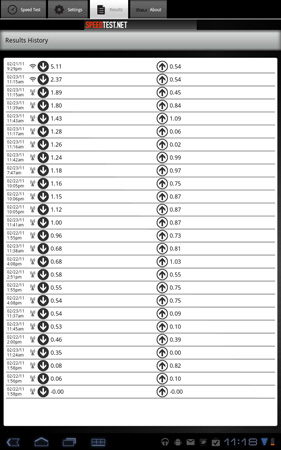 By comparison the iPad 3G averaged 1.3Mbps down in the same locations as I tested the Xoom, but only 0.2Mbps up. Remember the iPad 3G has the same modem as the iPhone 3GS - it has HSDPA but not HSUPA so the theoretical max upload is only 384Kbps.
Motorola and Verizon will be offering a free upgrade to an LTE modem later this year. The modem will have to be physically soldered onto the motherboard so it's not an end-user upgrade. There's already an LTE SIM slot and tray built into the Xoom for use post-upgrade.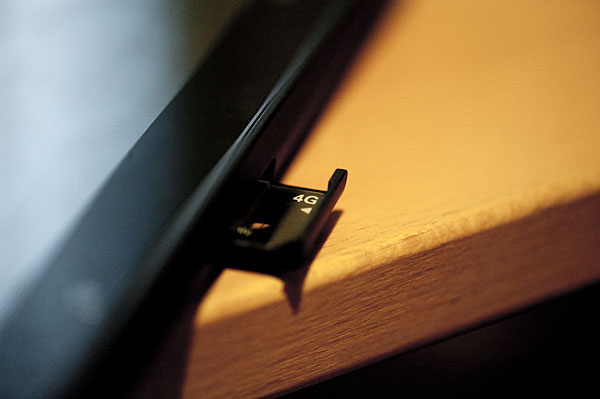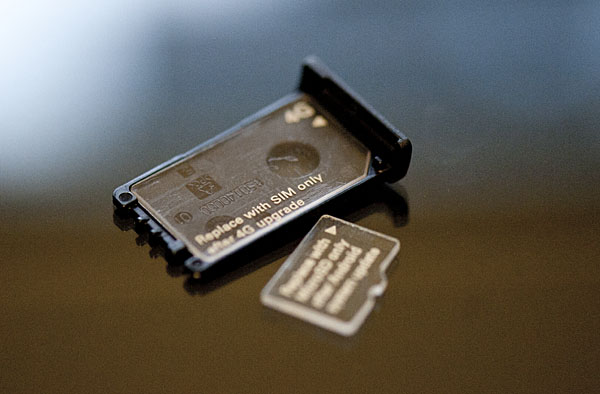 The Xoom also features an integrated 2.4GHz 802.11n WiFi radio supporting a single spatial stream at up to 72Mbps. In practice I measured a peak transfer rate of 36Mbps, which makes the Xoom the fastest device we've ever tested over WiFi (the original iPad was the previous king at 30Mbps).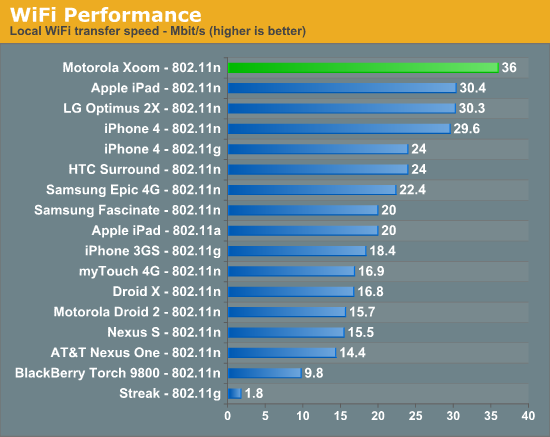 Like all other Android 2.2 or later devices, you can create a personal hotspot with the Xoom and share your cellular data connection with other devices over WiFi.