Still Camera Experience & Quality
LG tried with the Optimus 2X to make the most of the SoC NVIDIA gave it. The phone supported both 1080p video output and 1080p video recording. Even the still camera had a 6 fps burst mode, exploiting NVIDIA's allegedly high performance ISP. In its quest for specs however the Optimus 2X didn't always deliver. Video recorded at 1080p wasn't particularly impressive, and you can only take stills in burst mode at a 2MP resolution.
Motorola on the other hand appears to be aiming more at user experience rather than feature set. The Atrix 4G only supports up to 720p output over HDMI and can only record videos at 720p as well. There's no burst mode supported by the camera app.
Even settings in Motorola's camera app are pretty sparse. You don't get to choose resolution specifically, but you get to pick aspect ratio and total pixel count. There are no white balance or exposure options to set here either. You can choose between predefined settings grouped into scenes (e.g. auto, portrait, landscape, night, macro) and that's pretty much it.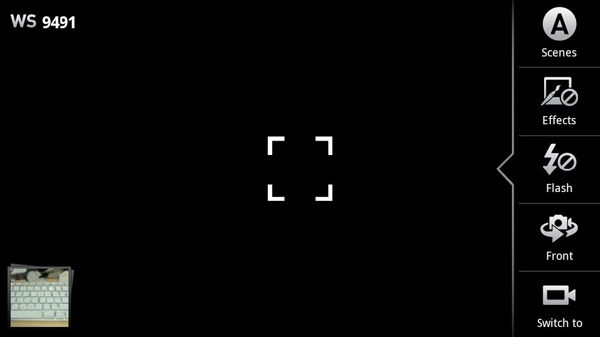 The app is fast though. Switching between the rear camera and the front camera is iPhone 4 fast, and switching to shooting video is faster than any other phone I've used. The experience in the camera app is very smooth. Even the view finder is super smooth.
Stills are shot at 2592 x 1456 by default, although you can switch to a 5MP mode which will give you images at 2592 x 1944.
Image quality is reasonable but not spectacular in brightly lit environments. Images aren't as saturated, detailed or as contrasty compared to the iPhone 4. Lower light performance suffers, particularly on the front facing camera as there's no flash.
Motorola Atrix 4G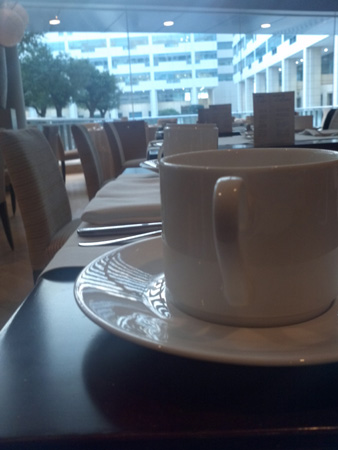 Apple iPhone 4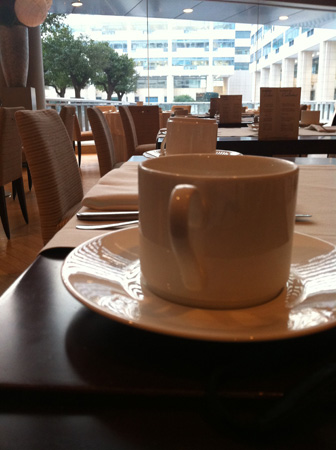 Motorola's camera app doesn't support tap to focus and it will only focus on whatever is in the center of the screen. Since there's no tap to focus the scene will often be blurry before you take a shot and only come into focus after you've hit the capture button.
Shutter lag is decent for a smartphone and overall I'm impressed with the camera app itself.