Update: Our full review is now live!
It's been 22 days since we saw the Tegra 2 packing LG Optimus 2X at CES, and just moments ago the device arrived at our doorsteps ready for a thorough reviewing. It's out of the box and charging now, ready to enter our battery life tests, but before that we managed to grab a bunch of photos and a few quick benchmarks.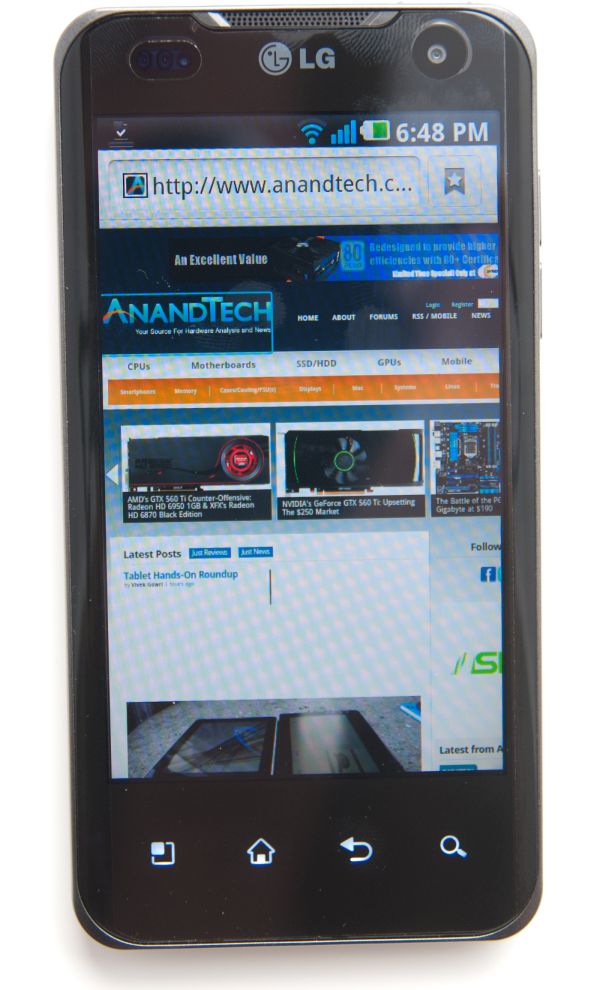 First off, our model is European-spec and likewise came with a Type-C power adapter. Luckily we've got tons of microUSB chargers laying around. Our unit's packaging is definitely not final, as it came in just a black box with the accessories, but that's hardly an issue, what we're interested in is some Tegra 2 performance. Physical feel and appearance is almost exactly how we left it at CES.
Some quick benchmarks show Tegra 2 performance definitely leading in the browser area. Note that the Optimus 2X is shipping with Android 2.2.1. Gingerbread (2.3) was launched on Samsung's Hummingbird so it'll take a little while to port it over to NVIDIA's hardware. Honeycomb (3.0), on the other hand, will launch on Tegra 2 hardware once more.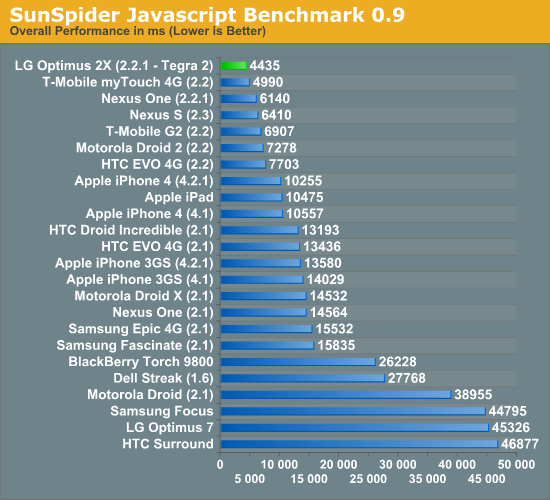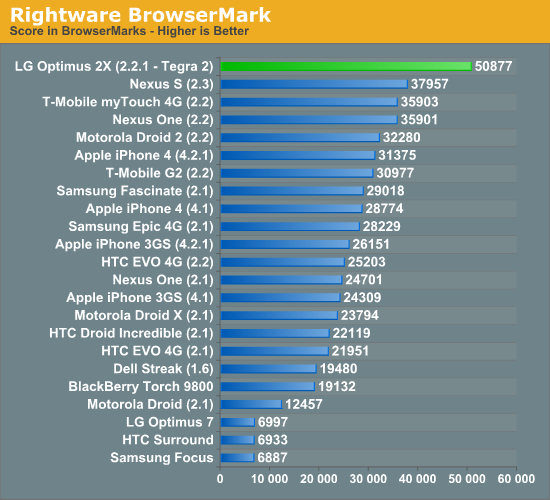 Note that most of the performance advantage NVIDIA currently holds in these tests is between 12 - 25%. This implies that Qualcomm's 1.2GHz dual-core Snapdragon due out later this year could be performance competitive with NVIDIA's dual-core Cortex A9 Tegra 2. We still have a lot more benchmarking to do in order to properly characterize and understand NVIDIA's Tegra 2 performance in a smartphone however.
Linpack performance is a bit behind the latest from Qualcomm, but that's more telling of FPU performance and cache bandwidth than most real world smartphone apps: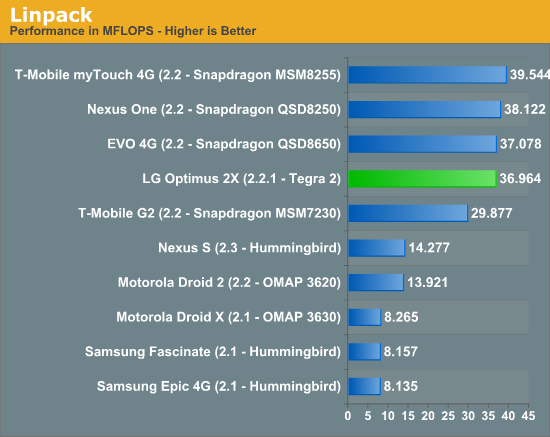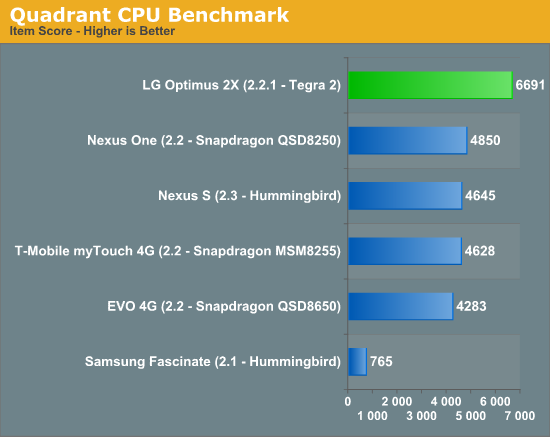 We've got a lot more to run on the LG Optimus 2X, but so far it looks impressively speedy, just as expected.
Update: We've taken our usual video samples from the Optimus 2X, and uploaded them to YouTube and our own servers in a big (147 MB) zip. Full analysis will come with our larger review.