Crysis: Warhead
Kicking things off as always is Crysis: Warhead, still one of the toughest game in our benchmark suite. Even 2 years since the release of the original Crysis, "but can it run Crysis?" is still an important question, and the answer continues to be "no." While we're closer than ever, full Enthusiast settings at a playable framerate is still beyond the grasp of a single card.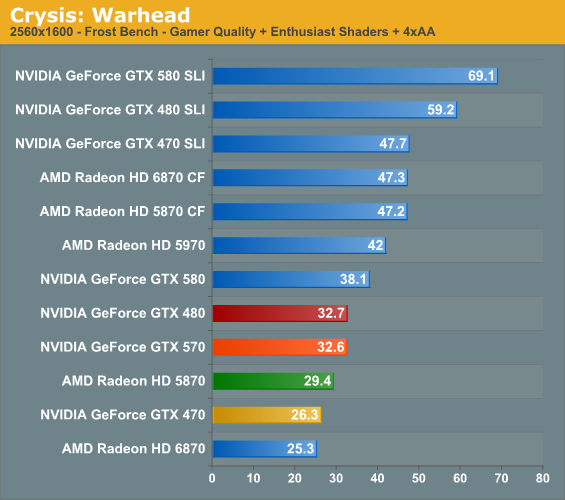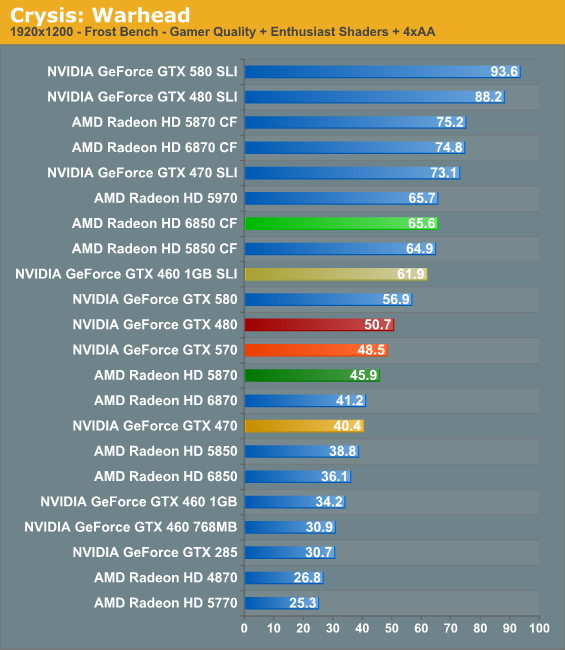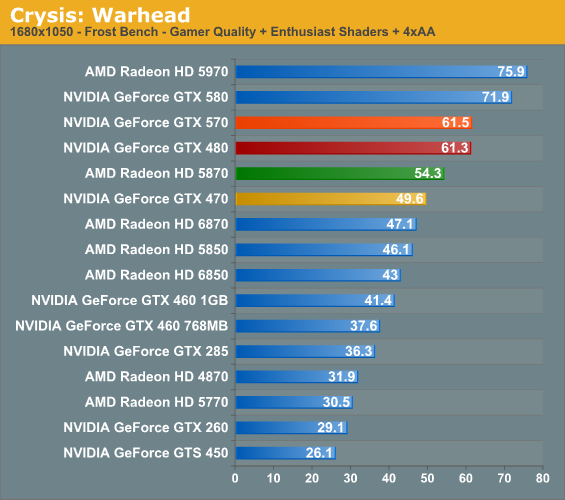 Crysis end up setting the stage for the rest of this article. As a GTX 480 replacement the GTX 570 is effectively tied with it at 2560 and 1680, and only at 1920 do we see the GTX 570 fall behind by all of 4%. Meanwhile compared to the GTX 470 it's 20% faster (and 40% more expensive), while it falls to the GTX 460 1GB SLI by over 10%. Overall the GTX 570 is at near parity with the GTX 480, and should be equally capable of playing just about everything at 1920.
As for AMD's cards, the 5870 (which was never too far behind the GTX 480) nips at the GTX 570's heels – at times the GTX 570 is no more than 5% faster and no better than 15% faster, showcasing why the 5870 is a threat to the GTX 570 as a value threat. Meanwhile the 6850 CF is tops here at 1920 by a wide margin for only around $20-$30 more than the GTX 570. As was the case with the GTX 580, a pair of lesser AMD cards is going to offer better gaming performance in exchange for the drawbacks of a multi-GPU setup.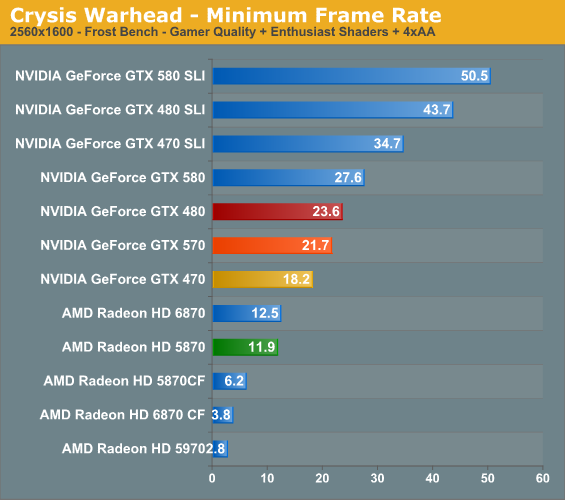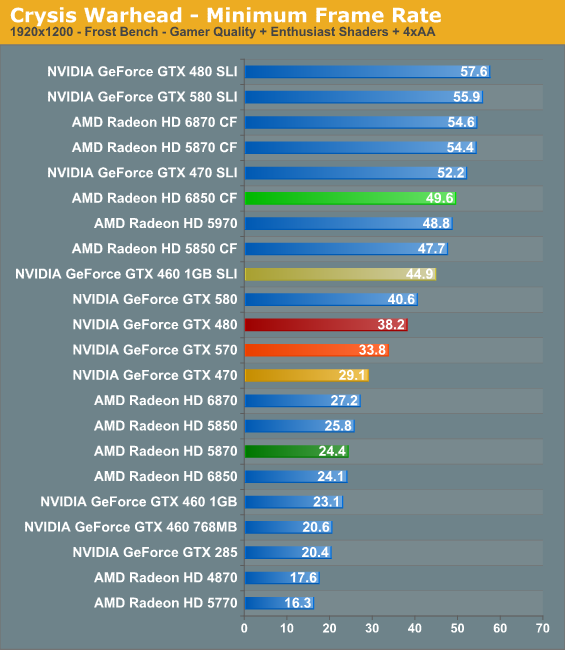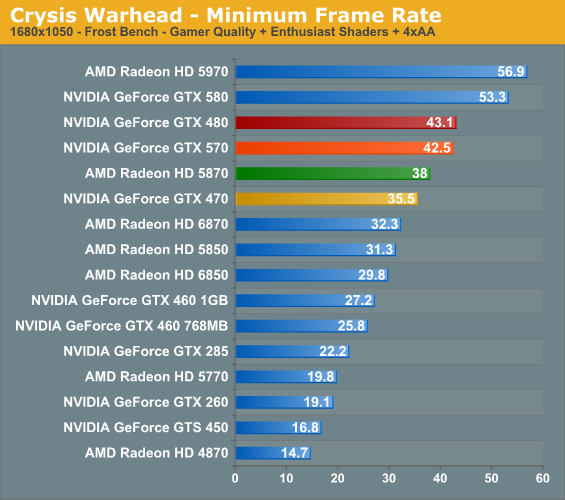 Looking at our minimum framerates, the story is much the same. Outside of 2560 where the extra memory provides a stark advantage for the NVIDIA cards, the GTX 570 and GTX 480 are close together except for 1920 where the 570 falls behind by a bit more than we'd expect. The 5870 isn't nearly as threatening here as it is with average framerates, but the 460SLI/6850CF configurations are still well ahead.