Antec HCP-1200 (High Current Pro 1200W) Overview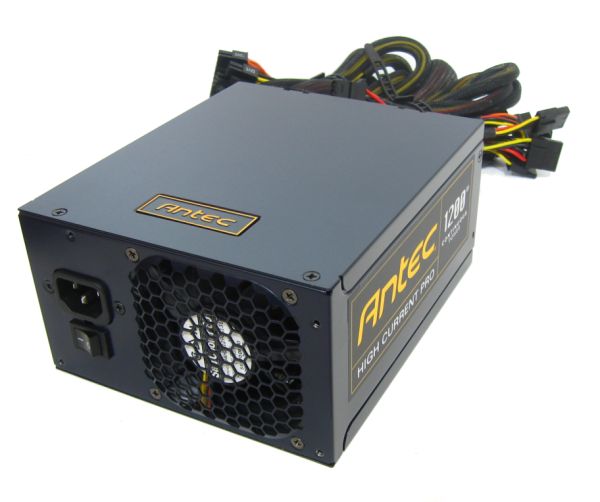 Our HCP (High Current Pro) sample arrived without any packaging, as it was one of the first samples and the final package contents weren't yet finalized. The shipping product includes the standard mounting screws and manual, plus the modular cables. Unlike the other PSUs in this roundup, Antec is using an 80mm fan from Sanyo Denki for cooling, reminiscent of old PC Power and Cooling designs. The case is 18cm long, typical for high wattage PSUs.
Cables and Connectors
Fixed/Modular
Main
24-pin 65cm
ATX12V/EPS12V
4+4-pin 65cm / 8-pin 65cm
PCIe
4x 6/8-pin 55cm + 4x 6/8-pin 15cm
Peripheral
3x SATA 55-85cm / 3x SATA 55-85cm / 3x SATA 55-85cm / 3x SATA 55-85cm
3x Molex 55-85cm/ 3x Molex 55-85cm / 3x Molex 55-85cm + Floppy 15cm
Antec offers many SATA connectors but you can't conect all of them if you want to use all the Molex cables as well. The reason is there aren't enough sockets on the modular cabling system, so you're limited to choosing which cables you will use. Like Cooler Master Antec has eight PCIe connectors but they're longer and all have 6/8-pin heads. The two 8-pin connectors for CPUs are relatively common for 1200W PSUs, again just like the Cooler Master.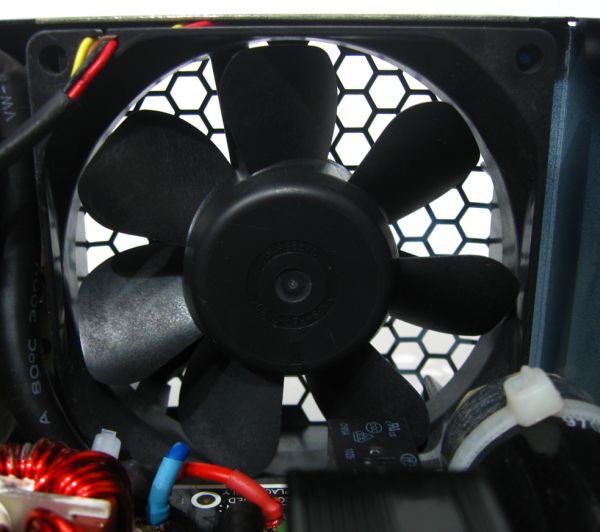 The 80mm fan is a ball bearing type with the product number 9AH0812P4G131 with a lifespan of 120,000hrs @ 40°C and up to 4500RPM. That sounds high, but as we will see later Antec manages to turn in some impressive results.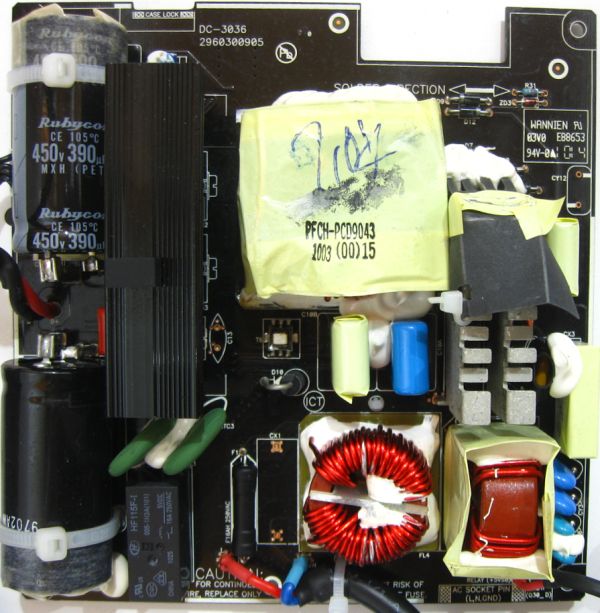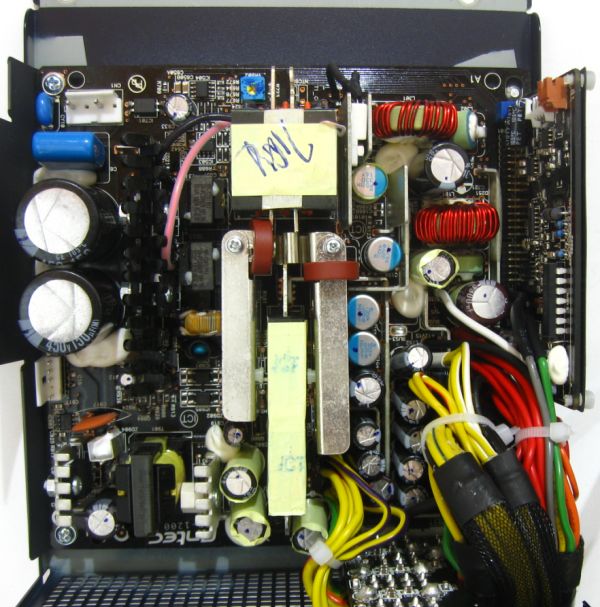 Antec has two PCBs with four (!) main caps from Rubycon. On the secondary side we can find more Rubycon caps and some all solid Nippon Chemi-Con caps as well. The transformer looks very small like the one from Cooler Master and there are very modern transistors with a low drain-source resistance. The protecion IC can be found on the second picture on the right sister PCB. The soldering quality is absolutely flawless.