Final Words
The 13-inch MacBook Pro continues to be portable Mac of choice for most users. You get a decent performance over the MacBook Air while maintaining a good degree of portability and battery life. It doesn't hurt that it's also by far the most affordable in the Pro lineup.
Apple also keeps delivering with its honest battery life claims. I measured between 3.5 and 9.75 hours of battery life on the new 13-inch MacBook Pro depending on workload. The 13-inch gives you a good combination of netbook-like battery life but with the performance on tap when you need it.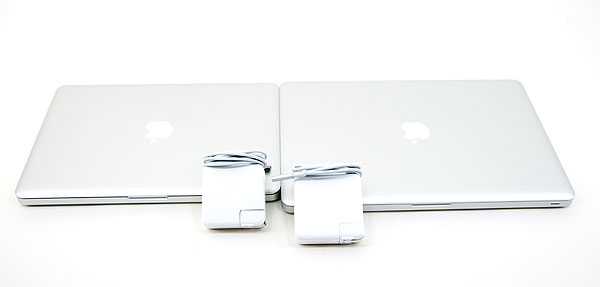 The missing Core i5 is by far the biggest issue in my eyes. It's the only thing that makes the 13-inch MacBook Pro a good portable but not the perfect notebook. While it's fast enough for most tasks the Core i5/i7 are significantly faster in anything that's CPU intensive, and it's a difference that's noticeable. For me personally, it's the faster CPU and higher resolution that make the 15-inch model my choice. While I can appreciate Apple's desire to have a base level of GPU functionality across its entire lineup the fact of the matter is that today, the killer apps for GPUs continue to be 3D games. If you aren't spending a lot of time gaming on your notebook then Apple's CPU/GPU balance isn't optimal.
If you've got last year's 13-inch model you'd get more bang for your buck by upgrading to 4GB of memory and/or buying an SSD. The exception of course being if you play any 3D games.
The GeForce 320M in the 13-inch MacBook Pro is fast enough to play anything Valve has out for OS X today. If you reboot into Windows you can even get over 60fps at the panel's native resolution in Half Life 2 Episode 2. Stick around in OS X and you're looking at the mid-40s. Not bad. This is roughly twice the performance of the GeForce 9400M used in last year's model.
I'm very curious to see what Apple will do going forward. At some point it will have to abandon the Core 2 platform in favor of the new Core i3/5/7 family. Moving back to a 3-chip solution will require a board redesign, which I'd expect out of the next generation MacBook Pro. Apple is very committed to using powerful GPUs in its products, I'm more interested in finding out why. There's got to be a killer app brewing somewhere in there.