Aava to the Rescue: An iPhone Sized Moorestown Platform
Aava Mobile is a smartphone platform manufacturer. It does for smartphones what Pegatron (formerly ASUS) does for notebooks. Aava builds the motherboard and chassis, while the customer adds customization, software and apps.
Aava showed us its Moorestown platform which is about the size of an iPhone 3GS, but a bit narrower and thinner (although longer):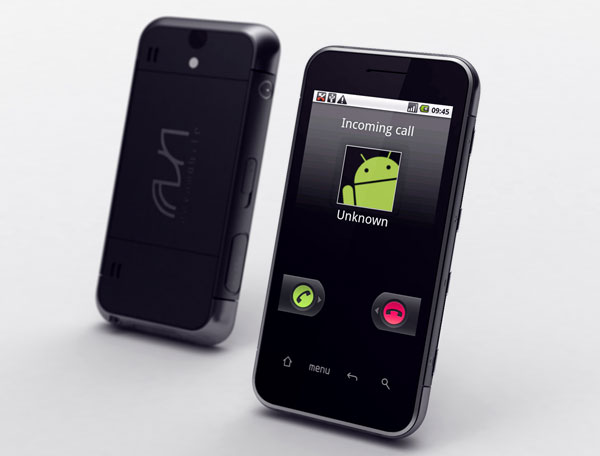 Aava's reference platform has a 3.7" 800 x 480 OLED display (or an optional 3.8" 864 x 480 TFT display). It weighs 125g, offers 285 hours of standby battery life, 8.5 hours GSM talk time, 5.4 hours of 3G talk time and 5.2 hours of web browsing time using its 1500 mAh battery. Up to 16GB of NAND flash is supported on board.
Aava Mobile Moorestown Reference Platform
Specifications
Dimensions with Battery
118 mm x 56 mm x 11 mm
Weight
125g
Standby Battery Life
285 hours
GSM Talk Time
8.5 hours
3G Talk Time
5.4 hours
Web Browsing Battery Life
5.2 hours
Battery Capacity
1500 mAh
Display

3.7" OLED 800 x 480 or
3.8" 864 x 480 TFT

Multitouch
Capacitive
Storage
up to 16GB NAND, micro SD card
Camera
5MP or 8MP Main
2MP Second
Wireless
WiFi, Bluetooth 2.1 + EDR
It's got a capacitive multi-touch display and supports AGPS, digital compass, accelerometer, proximity sensor, 5MP or 8MP main camera (driven by a separate image processor), 2MP secondary camera, LED flash, FM RDS radio, stereo speaker, stereo mic, stereo headset with answer button and Bluetooth 2.1 + EDR.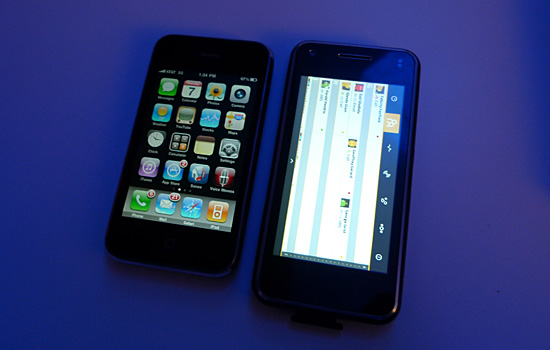 It's a pretty full featured reference platform that would allow companies to deliver a pretty powerful iPhone competitor. As for the OS...