Final Words
The iPad Keyboard Dock is good at one thing: turning your iPad into a desktop writing station. Think typewriter but with a different sort of multitouch. If the iPad is the perfect computing device for you, the keyboard dock is going to make it that much better. The ergonomics problems of using the iPad at a desk are solved, as are the typing speed issues thanks to Apple's excellent aluminum keyboard design. If the iPad was made for you, the $69 Keyboard Dock will be worth every penny. It'll turn your beloved iPad into a mini iMac Touch.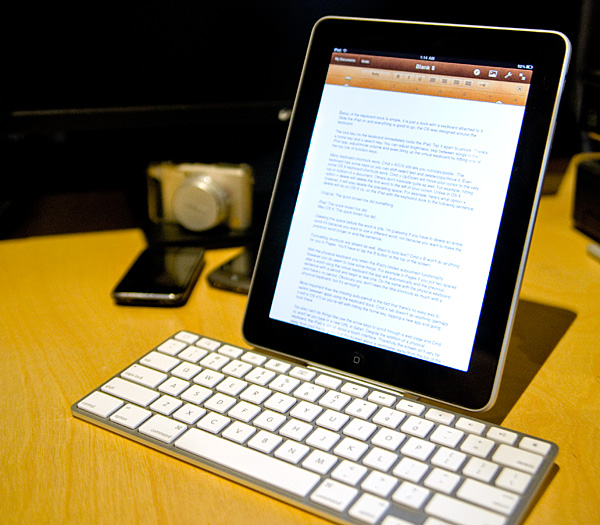 What it won't do however, is make the iPad any more attractive to you. If you can't deal with the limitations of the platform, the keyboard dock doesn't do you much good. Even if you just hate the idea of a virtual keyboard, the dock won't help much since it's a sort of awkward thing to carry around; not to mention that you need a desk to use it on.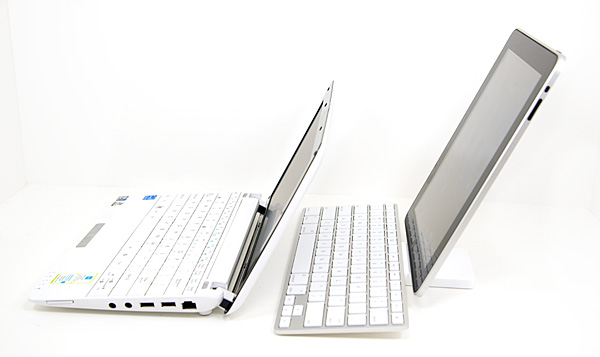 Regardless of what side of the fence you're on, the quirks are annoying. It's great that Apple enabled some keyboard shortcuts (copy/paste/page up/down), but leaving out others (bold, reply) is disappointing. The lack of app switching is irritating but also understandable given the lack of a multitouch way to do the same.
Personally, I like it. It makes the iPad more useful at my desk and I like the ability to quickly pull it off the dock and carry it with me. I just wish you didn't need to take it out of its case all the time. The iPad is still much more portable of a device than a netbook, the keyboard dock just makes it more useful when you're not porting it around.
Like the iPad it pairs with, the Keyboard Dock is a very polarizing device. You'll either love it and think it's worth every penny, or burn all of your black mock turtlenecks in disgust.