I'm still jetting around the world, visiting various manufacturers. Up next on my list is a familiar name for anyone that has ever considered purchasing an aluminum chassis. In fact, Lian Li is practically synonymous with high quality aluminum cases; that's where they started, and they've never really strayed from that path. Other companies have tried to reinvent their product lineup over the years, in an attempt to appeal to a great audience - Cooler Master has similar beginning to Lian Li - but Lian Li has remained true to their roots and continues to focus solely on aluminum case designs. Today, the company remains one of the first names to crop up whenever someone mentions a desire for a best quality full aluminum chassis.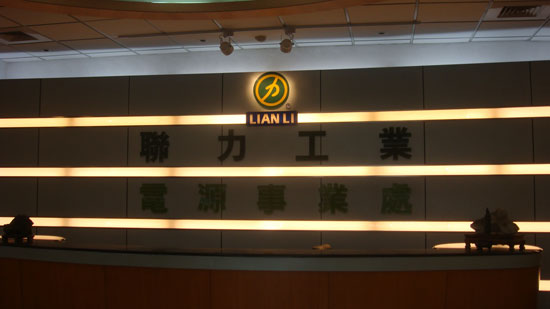 I visited Lian Li first in 2002, and I had some time in Taipei this past week to pay them another visit. Lian Li has two factories in Taiwan, both near each other in Keelung, north of Taipei. In 2002 they had just opened the second factory, and it's nice to see everything worked out well. There are downsides to being as specialized as Lian Li; with the current global economic crisis, Lian Li faces shrinking sales as well. The factories actually stop manufacturing at times when there just aren't enough orders. I have been lucky with my visits, though, and most of the machines were producing the one part or another.
The manufacturing area has many stamping and cutting machines that Lian Li uses to form the aluminum plates into the correct shape. Some thicker parts use a laser to cut the pieces from aluminum blocks. Smaller folding machines mold the flat parts into the proper three-dimensional shapes.
Assembly of the cases is always done by hand. Since the production facilities for Lian Li are in Taiwan, they face higher costs than if they produced the cases in China. Lian Li of course feels that the higher cost of manufacturing is worthwhile, and the result is better overall case quality.
There was only one assembly line running at the time of my visit, producing a Lancool chassis. The cases move through the middle of the table and each worker attaches different parts. At the end, the cases are finished and packaged in a box. Then they are stored in a designated area in the warehouse until they make their way into a container and off to the customer.