Crysis: Warhead
It's been over 2 years since the release of the original Crysis, and "but can it run Crysis?" is still a common question even today. With a mix of dense foliage, long draw distances, and high quality textures, Crysis is still a game that can bring any machine to its knees, and is our first choice for testing any video card.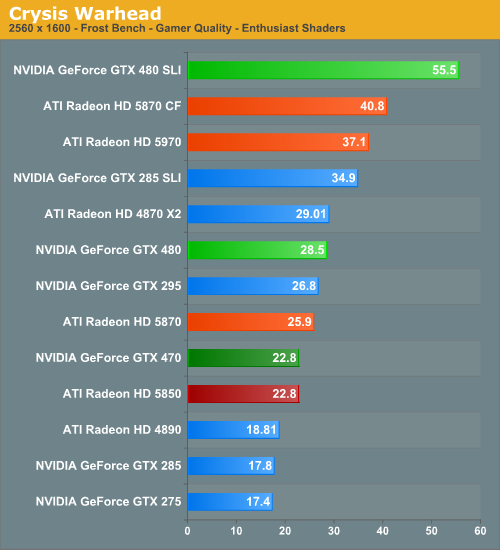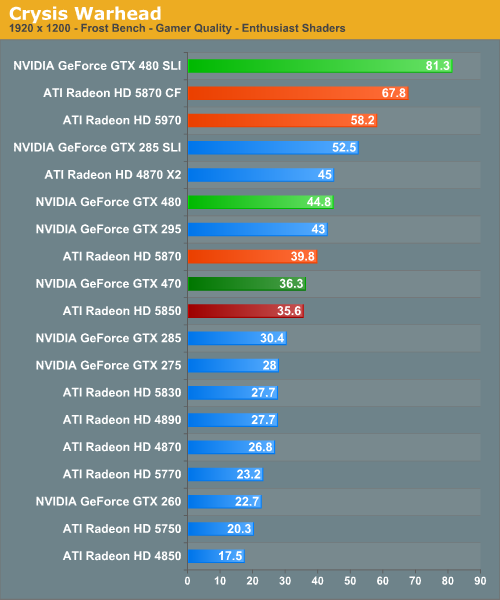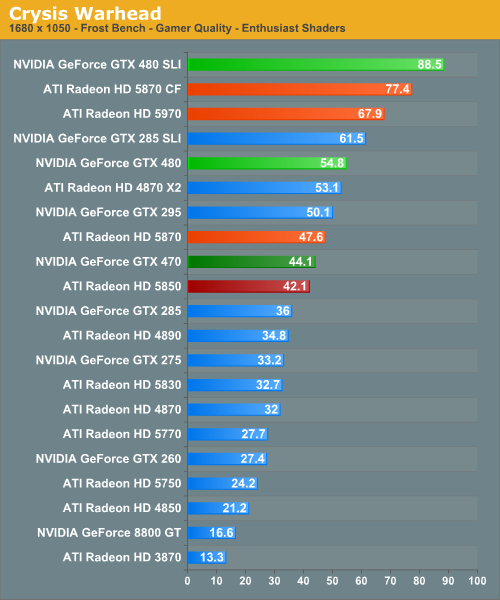 As far as this first game is concerned, things are looking so-so for NVIDIA. For the GTX 480, it's in a solid 10-12% lead over the 5870, and unsurprisingly losing to the 5970. For the GTX 470 things are less rosy; it basically is breaking even with the 5850. Furthermore there's an interesting pattern in our averages: the gap between the GTX 400 series and the Radeon 5000 series shrinks with resolution. Keep an eye on this, it's going to be a repeating pattern.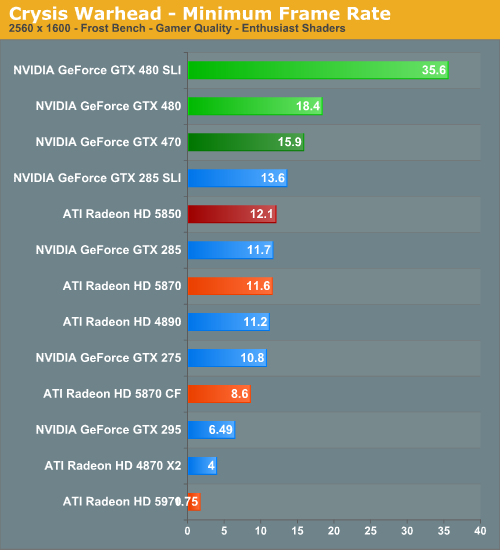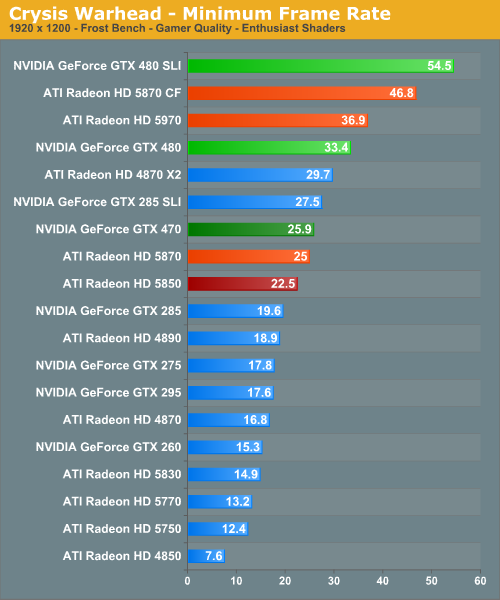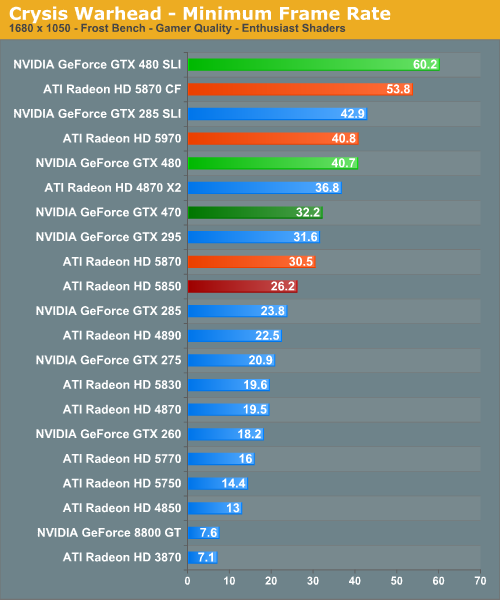 We've also gone ahead and recorded the minimum framerates for Crysis, as in our testing we've found the minimums to be very reliable. And in doing so, we have some data even more interesting than the averages. The GTX 400 series completely tramples the 5000 series when it comes to minimum framerates, far more than we would have expected. At 2560 Crysis is approaching a video RAM limitation in our 1GB and under cards, which gives the GTX 480 cards a clear lead at those resolutions. But even at lower resolutions where we're not video RAM limited, the GTX 480 still enjoys a 33% lead in the minimum framerate, and the GTX 470 is well ahead of the 5850 and even slightly ahead of the 5870.
For whatever reason AMD can't seem to keep up with NVIDIA when it comes to the minimum framerate, even at lower resolutions. Certainly it's obvious when the 1GB cards are video RAM limited at 2560, but if we didn't have this data we would have never guessed the minimum framerates were this different at lower resolutions.
Finally we have a quick look at SLI/CF performance. CF seems to exacerbate the video RAM limitations of the 5000 series, resulting in the GTX 480SLI coming in even farther ahead of the 5870CF. Even at lower resolutions SLI seems to be scaling better than CF.