V for Vende...Value
This is the first time I've actually received a retail boxed Intel SSD. The packaging actually mimics that of Intel's boxed CPUs: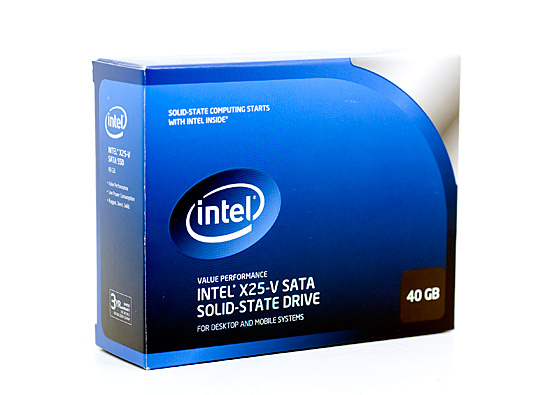 Inside the retail package you'll find a full upgrade kit. You get a 3.5" mounting plate, a mini CD with an installation guide on it, one of those My SSD Rocks! stickers and the drive itself.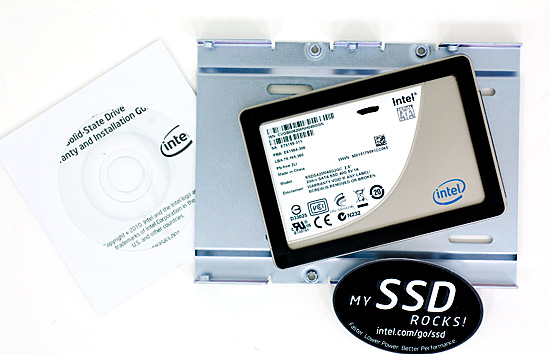 The X25-V ships in the same aluminum housing as the X25-M G2. Cracking it open reveals a bare side of the PCB: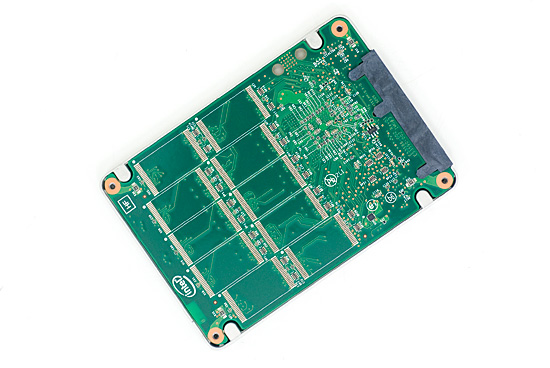 Flipping it over we see the 5 x 8GB 34nm IMFT flash modules, the G2 controller and 32MB of PC133 SDRAM. The controller and SDRAM size/speed are identical to the 80 and 160GB G2s we reviewed last year.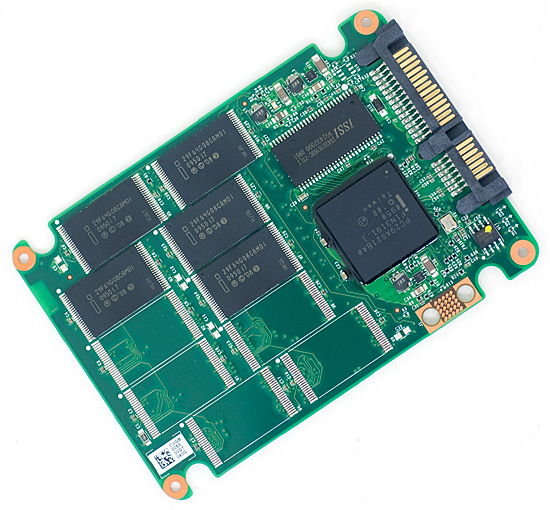 Intel's X25-V PCB
With only half the channels populated, sequential write speed is about half of the X25-M G2 (~40MB/s vs. ~80MB/s). Remember that Intel's controller uses free space as spare area, so with potentially less free space on the drive the 40GB X25-V will undoubtedly perform much worse than the 80GB or 160GB X25-Ms.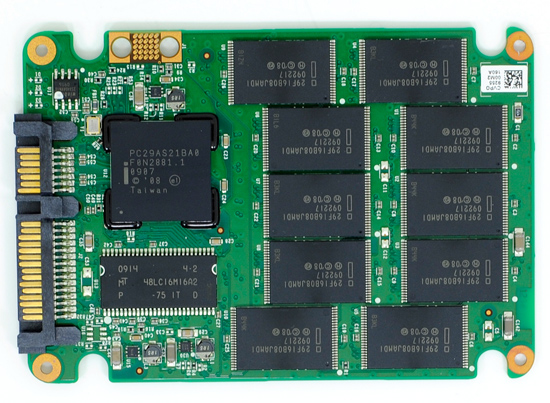 Intel's X25-M G2 PCB
In practice, the X25-V should perform very much like last year's 40GB Kingston V Series Boot Drive. The two are identical minus official support for TRIM in the X25-V's firmware.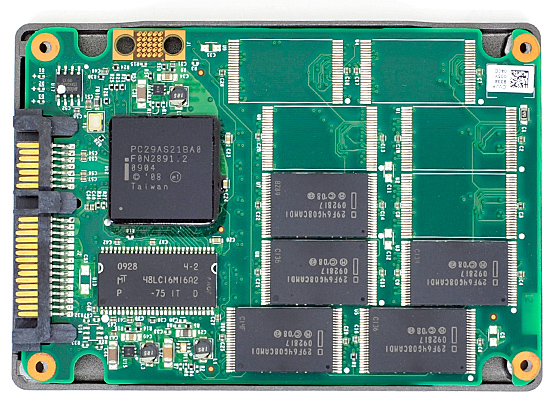 Kingston's 40GB V Series Boot Drive PCB
Intel's storage drivers (Intel RST 9.6) with TRIM support are expected to be available any day now so you'll no longer have to rely on Microsoft's AHCI drivers for TRIM.