Kingston's 30GB SSDNow V Series Boot Drive
For $125, Kingston will sell you more of an upgrade kit than Intel will. The new 30GB V Series Boot Drive upgrade kit comes with 3.5" mounting brackets, cloning software, a molex to SATA power cable, a SATA data cable and the drive itself. If you just want the drive, Kingston will sell it to you for $110.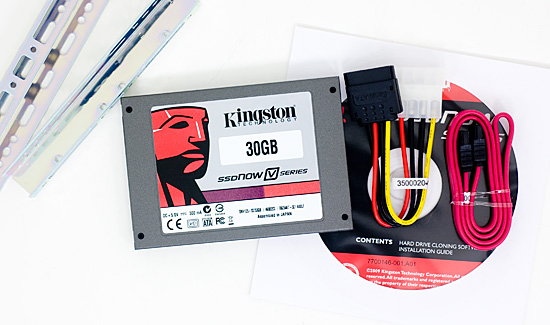 Inside the drive is a ridiculously small PCB screwed on so tight that I couldn't even remove it for a look at the back.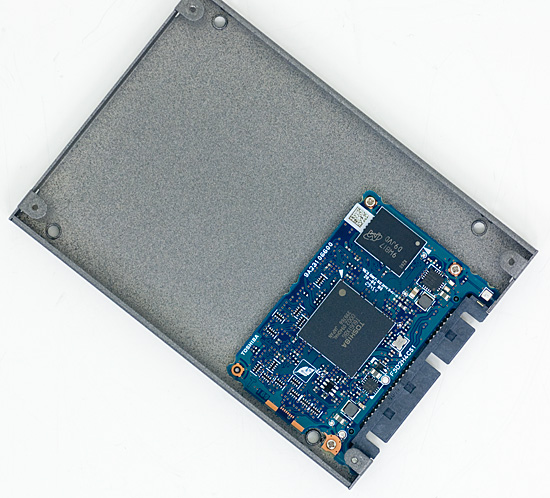 The Toshiba T6UG1XBG controller on this drive is the same controller used in the latest Kingston SSDNow V+ Series drives. It supports TRIM but not NCQ, although as I found in my testing of the V+ drives the TRIM functionality is a bit odd.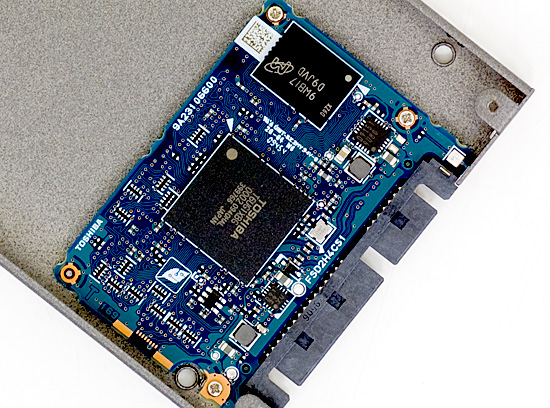 Simply recognizing and accepting the TRIM command is one thing, what the drive's controller and firmware choose to do with the data is another entirely. Some drives, like Intel's X25-M and X25-V, appear to immediately flag all TRIMed LBAs for cleaning. This results in an immediate restoration to almost new performance when writing to those LBAs. Other drives, like those based on Toshiba's T6UG1XBG controller, don't show an immediate performance benefit when TRIMed. It's unclear what the controller is doing with the TRIM information, but it doesn't seem to be in a hurry to do anything with it.
With 32GB of actual MLC NAND on board, Kingston's drive is at a capacity deficit to the X25-V. A cleanly formatted drive only shows 28GB of free space in an OS and you can kiss more than half of that goodbye after you install your OS and a couple of applications. Kingston is hoping to make up for it by outperforming the X25-V. Let's get to it.