Crysis: Warhead
We'll start with Crysis: Warhead, one of our most demanding games.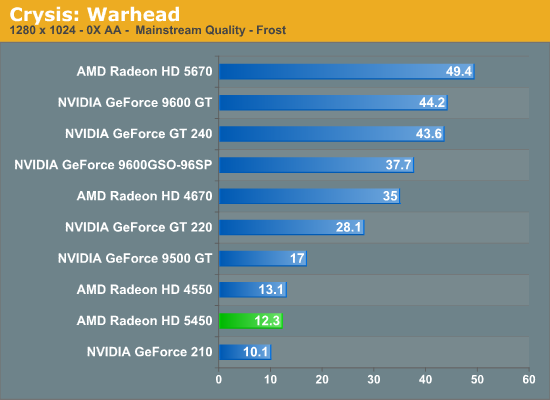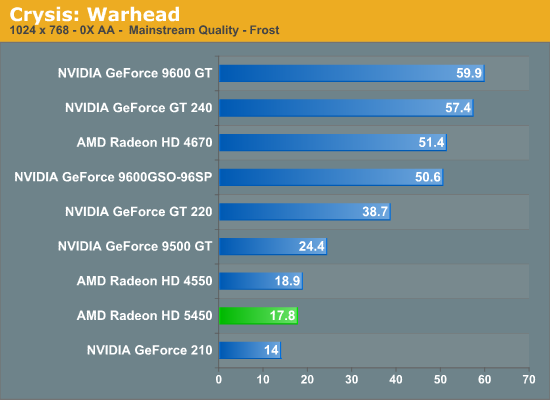 The 80% reduction in shader units from the 5670 becomes apparent quickly here, as the 5450 and comparable cards are all in the teens for a framerate. This puts us at 75% below the 5670, and even compared to the GT220 the 5450 is still less than half as fast. Even with these already lower settings, we're going to have to go lower yet to get playable framerates. This will set the stage for the entire review.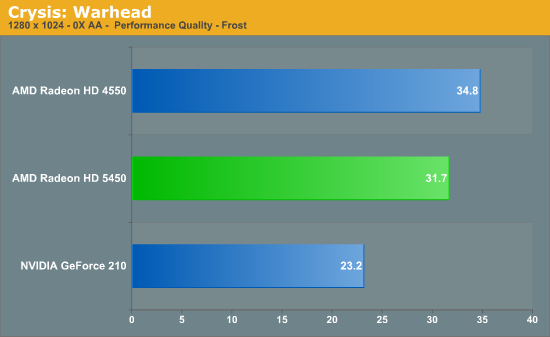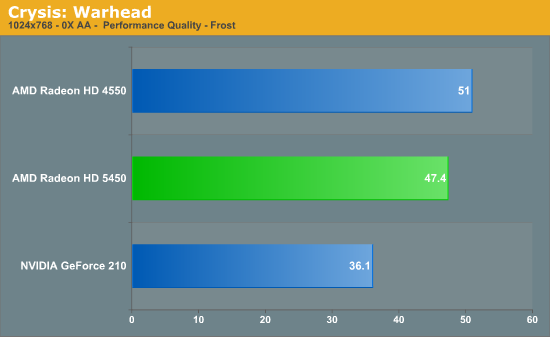 Once we drop down to Performance quality, we hike to up playable framerates at a cost visual fidelity. The 5450 is ahead of the GeForce 210 like we expected, but interestingly it's behind the lower-clocked 4550. We can get just-playable framerates at 1280 here, and more than playable down at 1024.