We haven't had a display review since our desperately seeking quality LCDs article. That doesn't mean there haven't been interesting displays released during that timeframe, but the trends highlighted in that last article have continued. TN panels are everywhere and are by far the cheapest option, although they do have a bit of competition from E-IPS displays. For example, we have 1080p 23" TN LCDs starting at under $200, compared with 1080p 23" E-IPS LCDs for $300. However, E-IPS isn't the highest quality implementation of IPS (in-plane switching) LCD technology; what if you want to go for the real deal?
Despite the preponderance of TN panels, it's still possible to find some good quality IPS displays. The catch is that you need to be prepared to spend two or three times as much money (or more!) to get that quality. Most consumers will look at the 24" TN panels starting at $200 and then they'll look at an IPS or PVA display costing $550 or more and they'll wonder why anyone would spend the extra money. The answer, quite simply, is quality. Dell offers U-series UltraSharp displays that look to satisfy professional users without quite getting into the professional display price range, and they'll provide substantially better quality than any entry-level display. That brings us to today's review.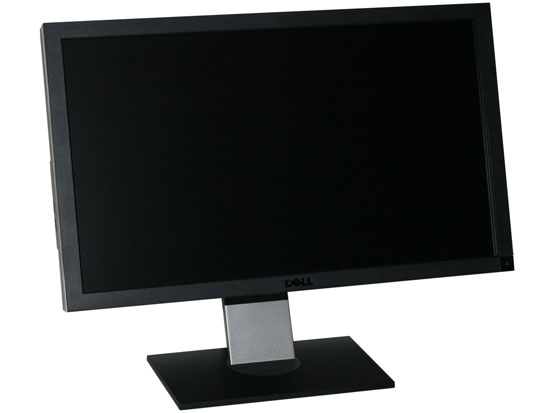 Dell UltraSharp U2711 Specifications
Video Inputs
2 x dual-link DVI with HDCP
HDMI w/HDCP
DisplayPort w/HDCP
VGA
Component
Composite
Panel Type
IPS (Unknown Manufacturer)
Pixel Pitch
0.233mm
Colors
Up to 1.07 billion (10-bit color)
Brightness
350 nits typical
Contrast Ratio
1000:1 advertised
80000:1 Dynamic advertised
Response Time
6ms GTG
12ms TrTf
Viewable Size
27" diagonal
Resolution
2560x1440 (WQHD)
Viewing Angle
178 horizontal/vertical
Power Consumption
113W typical
Power Savings
<2W
Screen Treatment
Matte (anti-glare)
Height-Adjustable
"Yes - 3.5"""
Tilt
Yes
Pivot
No
Swivel
Yes
VESA Wall Mounting
Yes - 100x100mm
Dimensions w/ Base (WxHxD)
25.46" x 16.84-20.38" x 7.87" (WxHxD)
Weight w/ Stand
23.06 lbs.
Additional Features
4 x USB Ports
8-in-1 flash reader
Audio
2-channel headphone/line out
Optional AX510/AY511 Soundbar
Limited Warranty
3-year warranty standard
4-year and 5-year extended available
Accessories
DisplayPort, DVI, USB, VGA, and power cables
Price
$1050 MSRP
The latest offering in the U-series is the U2711, a 27" beauty sporting extremely impressive features. For starters, it has an IPS panel, but this isn't your granddad's IPS panel. The U2711 has an extremely high resolution 2560x1440 panel - similar to the panel that's used in the Apple 27" iMac. Notice that we highlighted the word similar? That's because the two panels aren't identical; the glass might be the same, but there are definitely differences.
For one, Apple uses LED backlighting whereas the U2711 sticks with CCFL technology. But isn't CCFL worse? That depends on what you're after; the iMac 27 offers a 72% color gamut while the U2711 has a 102% color gamut (based on the CIE 1931 standard). Using RGB LEDs, it would be possible to get a similarly high color gamut, but our experience with RGB LEDs to date is that they cost more and consume more power than regular LEDs, so we can understand Dell's interest in sticking with the "older" technology. (We've only seen RGB LEDs in a few laptops so far, and as one example it's a $175 upgrade on the Dell Studio XPS 16 compared to a regular white LED display.)
Since this is a display rather than an all-in-one computer, there are plenty of other differences between the Apple and Dell LCDs. Dell includes just about every input you might want on the back of the LCD - DisplayPort, HDMI, two dual-link DVI connections (all with HDCP support, naturally); and just for good measure they toss in VGA, component, and composite video connections as well - not that we would recommend using those if you can avoid it, though the VGA connection is always good to have "just in case". Like most UltraSharp displays, you also get a couple USB ports on the back, two more on the side, and a handy flash memory reader.
Besides having a higher color gamut and different backlighting technology, Dell uses 12-bit internal color processing with the ability to output 10-bit color. That means you can get 1024 levels of grey instead of just 256, reducing the amount of banding present in certain situations. 24-bit vs. 30-bit color also means you get a color palette of 1.07 billion instead of 16.7 million, though we were unable confirm this in testing. First, you need to have a graphics card with the ability to output 30-bit color, which typically means you need a workstation class GPU. You also need some sort of "special sauce" - specifically, you need an application that knows about deep color support. We connected the U2711 to a Dell Precision M6500 notebook (Quadro FX 3800M GPU) via DisplayPort. NVIDIA tells us that the GPU is aware of the deep color capability of the display at that point, but it requires an appropriate application before 30-bit color output would start. Despite our inability to test this feature, considering the cost of other 30-bit displays (often they are priced upwards of $1800), the U2711 becomes a very interesting option for users that need (and know how to use) "deep color" support.
So what's not to like? As with so many other things in life, all of these lovely features don't come free. The U2711 has an MSRP of $1050, so it costs quite a bit more than lesser 27" displays. Then again, it has a higher resolution, better features, and it's still $200 cheaper than most 30" LCDs. Overall, the U2711 makes a very good impression if you're after a high quality LCD; it's just not intended for users that are merely looking for a decent display at an affordable price. If you're a discerning image professional or just someone fed up with lackluster consumer LCDs, read on to find out if the U2711 is the right display for you.