Why NVIDIA Is Focused On Geometry
Up until now we haven't talked a great deal about the performance of GF100, and to some extent we still can't. We don't know the final clock speeds of the shipping cards, so we don't know exactly what the card will be like. But what we can talk about is why NVIDIA made the decisions they did: why they went for the parallel PolyMorph and Raster Engines.
The DX11 specification doesn't leave NVIDIA with a ton of room to add new features. Without the capsbits, NVIDIA can't put new features on their hardware and easily expose them, nor would they want to at risk of having those features (and hence die space) go unused. DX11 rigidly says what features a compliant video card should offer, and leaves you very little room to deviate.
So NVIDIA has taken a bit of a gamble. There's no single wonder-feature in the hardware that immediately makes it stand out from AMD's hardware – NVIDIA has post-rendering features such as 3D Vision or compute features such as PhysX, but when it comes to rendering they can only do what AMD does.
But the DX11 specification doesn't say how quickly you have to do it.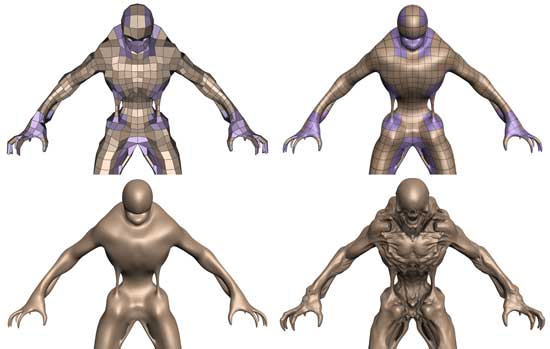 Tessellation in action
To differentiate themselves from AMD, NVIDIA is taking the tessellator and driving it for all its worth. While AMD merely has a tessellator, NVIDIA is counting on the tessellator in their PolyMorph Engine to give them a noticeable graphical advantage over AMD.
To put things in perspective, between NV30 (GeForce FX 5800) and GT200 (GeForce GTX 280), the geometry performance of NVIDIA's hardware only increases roughly 3x in performance. Meanwhile the shader performance of their cards increased by over 150x. Compared just to GT200, GF100 has 8x the geometry performance of GT200, and NVIDIA tells us this is something they have measured in their labs.
So why does NVIDIA want so much geometry performance? Because with tessellation, it allows them to take the same assets from the same games as AMD and generate something that will look better. With more geometry power, NVIDIA can use tessellation and displacement mapping to generate more complex characters, objects, and scenery than AMD can at the same level of performance. And this is why NVIDIA has 16 PolyMorph Engines and 4 Raster Engines, because they need a lot of hardware to generate and process that much geometry.
NVIDIA believes their strategy will work, and if geometry performance is as good as they say it is, then we can see why they feel this way. Game art is usually created at far higher levels of detail than what eventually ends up being shipped, and with tessellation there's no reason why a tessellated and displacement mapped representation of that high quality art can't come with the game. Developers can use tessellation to scale down to whatever the hardware can do, and in NVIDIA's world they won't have to scale it down very far to meet up with the GF100.
At this point tessellation is a message that's much more for developers than it is consumers. As DX11 is required to take advantage of tessellation, only a few games exist while plenty more are on the way. NVIDIA needs to convince developers to ship their art with detailed enough displacement maps to match GF100's capabilities, and while that isn't too hard, it's also not a walk in the park. To that extent they're also extolling the other virtues of tessellation, such as the ability to do higher quality animations by only needing to animate the control points of a model, and letting tessellation take care of the rest. A lot of the success of the GF100 architecture is going to ride on how developers respond to this, so it's going to be something worth keeping an eye on.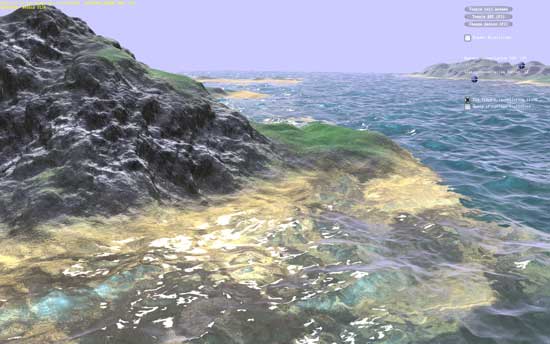 NVIDIA's water tessellation demo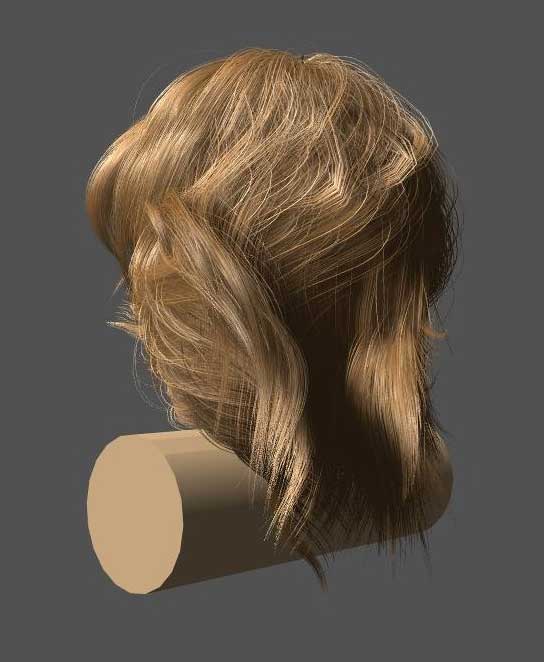 NVIDIA's hair tessellation demo