CES isn't like the tech tradeshows of the past decade. Shows like Comdex, Computex and IDF generally start on the first day of the show. CES instead offers a couple of days of press events before the actual show itself.
Today we had the first press conference of CES - ASUS, followed by a pre-show called CES Unveiled. A bunch of companies cram into a ballroom with science-fair style tables and booths to show a preview of what's to come at CES.
Seagate was the first on my stop around CES Unveiled. USB 3.0 is a hot topic simply because we finally have storage, both mechanical and solid state, that is severely limited by USB 2.0.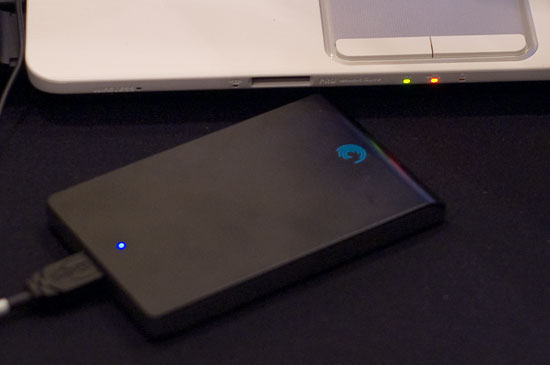 It's called the BlackArmor PS110 USB 3.0 portable external hard drive performance kit. Yep, a mouthful. With it you get an external 500GB 2.5" hard drive. But since no existing notebooks have USB 3.0 support you also get a USB 3.0 ExpressCard.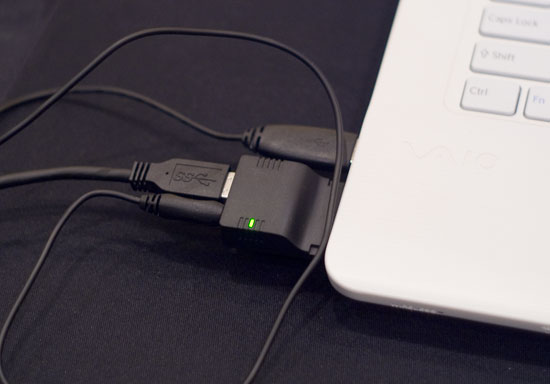 You would get higher performance if you had native USB 3.0 on your machine, since you're bound by ExpressCard's 2.5Gbps bandwidth limit. Even so Seagate promises as much as 3x the performance you'd get over USB 2.0.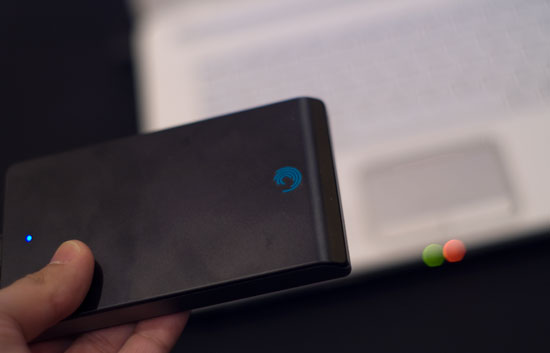 The kit costs $179.99.