ASUS Saves the Day: Simulated Core i3s
This is the board Intel sent for today's Clarkdale reviews: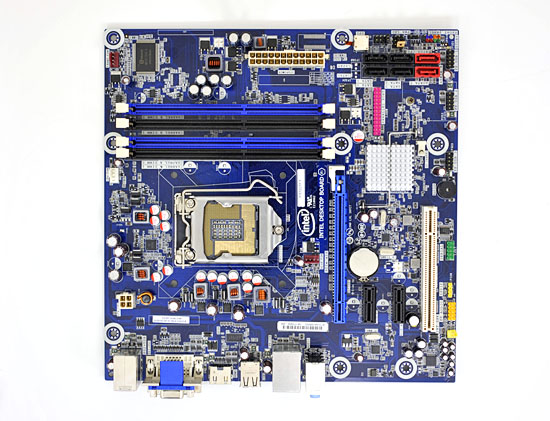 It looks cool but it doesn't offer any overclocking features at all. You can't even adjust memory frequency or timings. It's like using a motherboard from ten years ago, just more stable.
The problem is Intel only sent us a Core i5 661 for review. A $196 Core i5 661. And we had no way of underclocking it to simulate a Core i3, the arguably more interesting CPU from today's launch.
I tried some of our P55 boards and had no luck underclocking the chips either. Apparently existing P55 boards need some BIOS help before we'll get that sort of functionality. Thankfully Raja had one of ASUS' boards in house for his upcoming H57 coverage - the P7H57DV-EVO. He confirmed that this board would let me disable turbo mode and decrease the clock multiplier on our i5 661. A FedEx shipment later and we're on track to providing an actually useful review.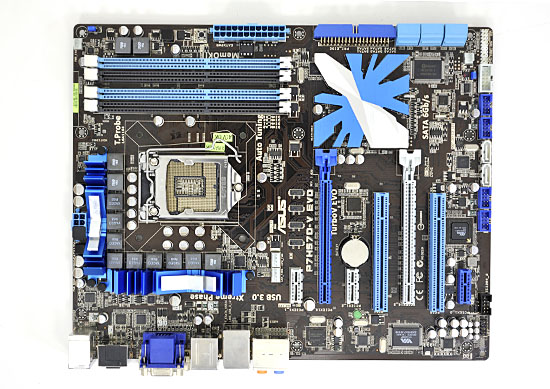 ASUS' feature-filled H57 board
Today you'll see results from the Core i5 661 as well as a simulated Core i3 540 and Core i3 530. The GPU clocks are running at the 661's speed for these two simulated chips, but I didn't run any IGP tests with them so it doesn't matter. The uncore clocks are also possibly higher but I'm still waiting for Intel to confirm what the i3 uncore is supposed to be clocked at. In any case, the i3 530/540 results you see here should be close enough to shipping speed. And you can thank ASUS for that.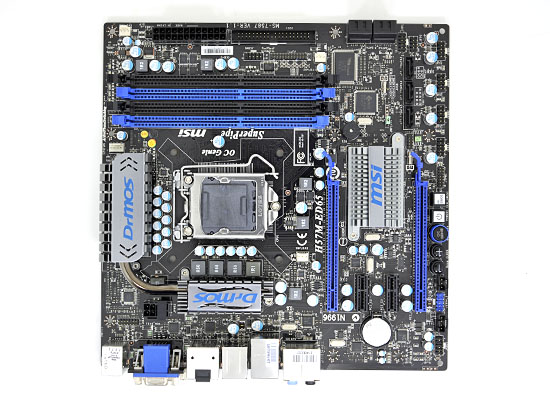 MSI was also kind enough to send us their H57M-ED65 for use in today's review
The Test
Motherboard:
ASUS P7H57DV- EVO (Intel H57)
Intel DX58SO (Intel X58)
Intel DX48BT2 (Intel X48)
MSI DKA790GX Platinum (AMD 790GX)
Gigabyte GA-MA790GP-DS4H (AMD 790GX)
Gigabyte GA-MA790FX-UD5P (AMD 790FX)
Chipset Drivers:
Intel 9.1.1.1010 (Intel)
AMD Catalyst 8.12
Hard Disk:
Intel X25-M SSD (80GB)
Memory:
G.Skill DDR2-800 2 x 2GB (4-4-4-12)
G.Skill DDR2-1066 2 x 2GB (5-5-5-15)
Corsair DDR3-1333 4 x 1GB (7-7-7-20)

Video Card:
eVGA GeForce GTX 280
ATI Radeon HD 5870 (Windows 7)
Video Drivers:
NVIDIA ForceWare 180.43 (Vista64)
NVIDIA ForceWare 178.24 (Vista32)
ATI Catalyst 9.12 (Windows 7 x64)

Desktop Resolution:
1920 x 1200
OS:
Windows Vista Ultimate 32-bit (for SYSMark)
Windows Vista Ultimate 64-bit