We all knew when mobile Nehalem processors were coming out. I kept referencing Q1 2010 as when you're going to want to replace your MacBook Pro. As far as I was concerned, there was nothing Apple could do to make me recommend anything but wait.
Then this happened: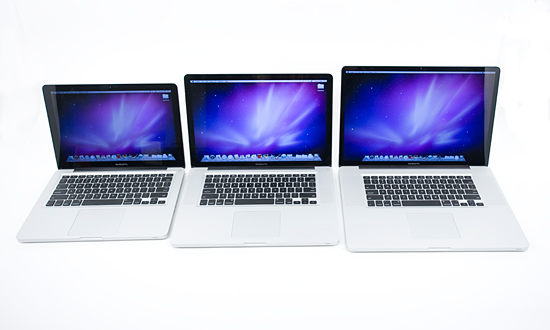 From the outside it looks like the same unibody MacBook Pro Apple launched at the end of 2008. Look a little closer and you'll realize it's actually a little worse:

The original unibody MacBook Pro
The original unibody MacBook Pro had an easily accessible hard drive bay, a first for Apple's aluminum notebook line. I feel bad for the engineers that worked to make that bay both functional and sleek, because in the updated unibody MacBook Pro it's gone. A brand new feature only sticking around for one generation, that's gotta hurt. Replacing a hard drive now requires removing no less than 16 screws (10 on the chassis, 2 holding the drive in place and 4 on the drive itself). In the original unibody MacBook Pro it only took five.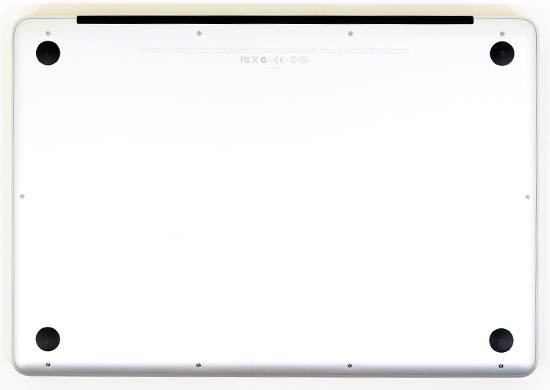 The mid 2009 unibody MacBook Pro
The easily accessible HDD bay was a side effect, the point of the sleek removable panel on the elder unibody was to house the replaceable battery. Something that also vanished from the new MacBook Pro.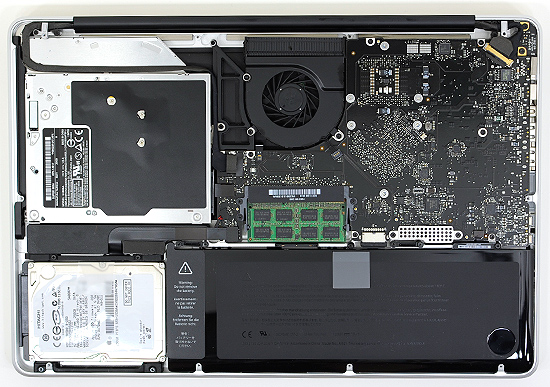 The new integrated battery (lower right)
Apple did something that no mainstream notebook vendor had dared to do before: kill the removable battery. The rationale was simple: new battery technology allowed batteries to take virtually any shape, and making them fit into user replaceable containers proved to waste a lot of space. Wasted space amounted to larger and heavier notebooks.
It all started with the 17-inch MacBook Pro.