HAWX
HAWX is another game that's not particularly GPU-bound, which means we can turn in some high numbers.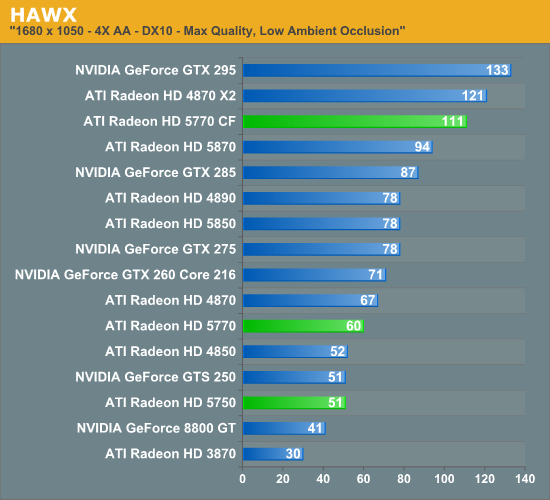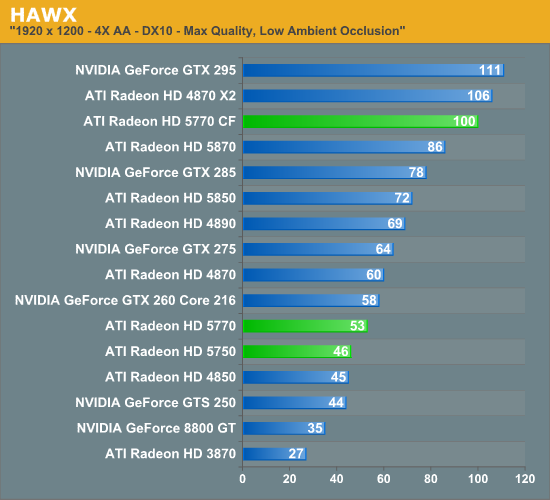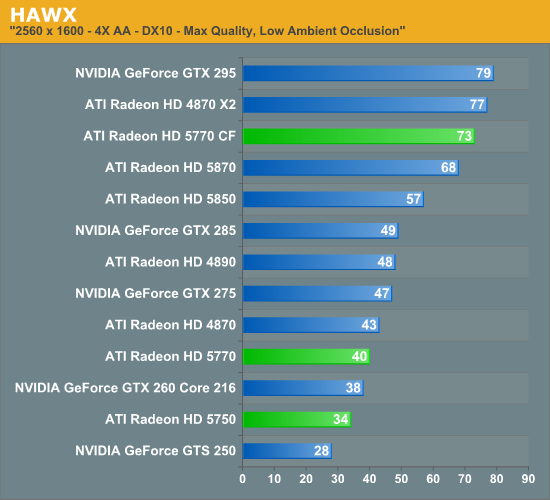 The 5770 fares better at HAWX. Not good, but better. As compared to the 4870, we lose around 10%. The situation versus the GTX 260 isn't very good however.
With the 5750, we have a break-even proposition. It loses one resolution and wins another by roughly the same amounts. It also does rather well here against the GTS 250 at 2560.
Meanwhile that $100 more on a 5850 only gets you 30%-40% more performance. We're probably approaching a CPU-bound situation here.