Performance Summary
Performance is indistinguishable from other P55 motherboards - these things all perform about the same at stock speeds: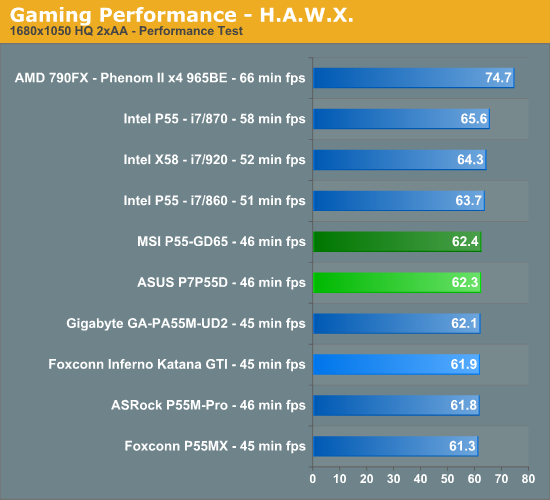 Since incorporating DrMOS technology into their performance oriented boards, MSI has generally provided class leading power consumption results. The results are not any different with the P55-GD65 compared other boards.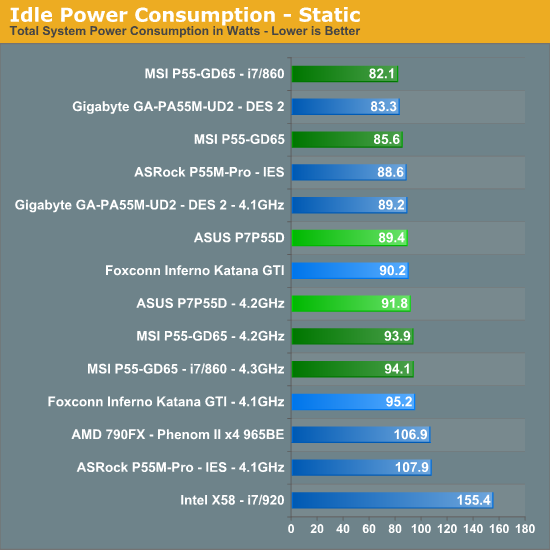 Of course, one of the key questions that invariably comes up in regards to a board's performance capability is just how well it overclocks.
Core i5/750 4GB Results -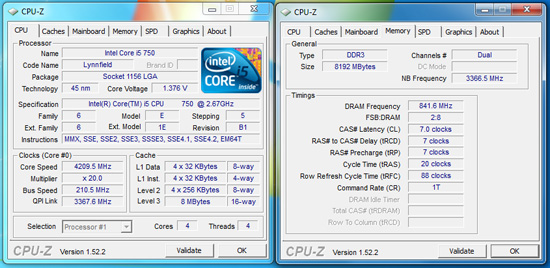 Our only problem encountered during overclocking was the inability of the board to overclock 8GB of memory with our 8GB DDR3-2133 kit above 2000 with stability. For users looking for DDR3-2000+ performance with the i5/750, it will require a 4GB kit. However, we had absolutely no problems running our 8GB kit at DDR3-1684 with C7 timings. Performance was equal to C9 DDR3-2050 at lower VTT and VDimm settings in just about all applications and is our preferred setting.
Core i7/860 8GB Results-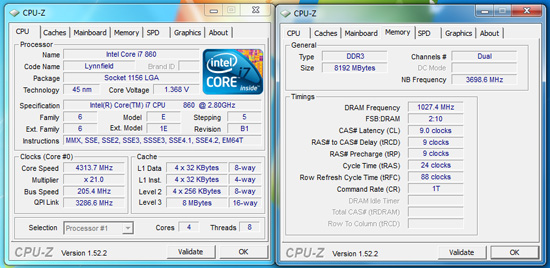 We had no problems clocking our i7/860 to 4.3GHz with 8GB of memory.
If you want more details on the MSI P55-GD65, please continue on.