Far Cry 2

Far Cry 2 is another foliage-heavy game. Thankfully it's not nearly as punishing as Crysis, and it's possible to achieve a good framerate even with all the settings at their highest.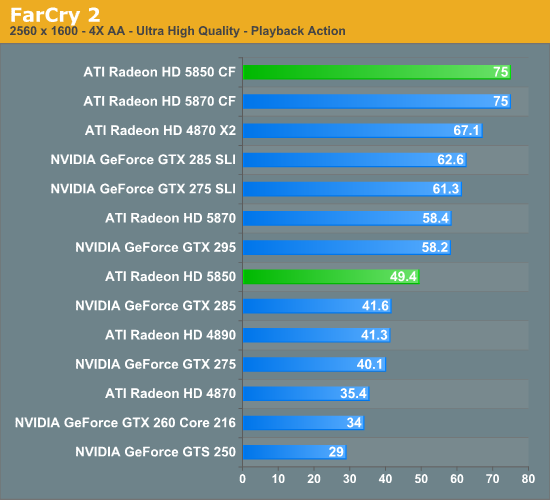 Have you ever wondered about what point Far Cry 2 becomes CPU limited? Well now we know. The 5850 in Crossfire manages to turn in the same score as the 5870 in Crossfire: 75fps. We're CPU limited even at these high resolutions and settings.
Meanwhile the 5850 hits the mark AMD is shooting for, coming in some 20% higher than the GTX 285 and overshadowed only by the 5870 and multi-GPU setups.