SYSMark 2007 Performance
Our journey starts with SYSMark 2007, the only all-encompassing performance suite in our review today. The idea here is simple: one benchmark to indicate the overall performance of your machine.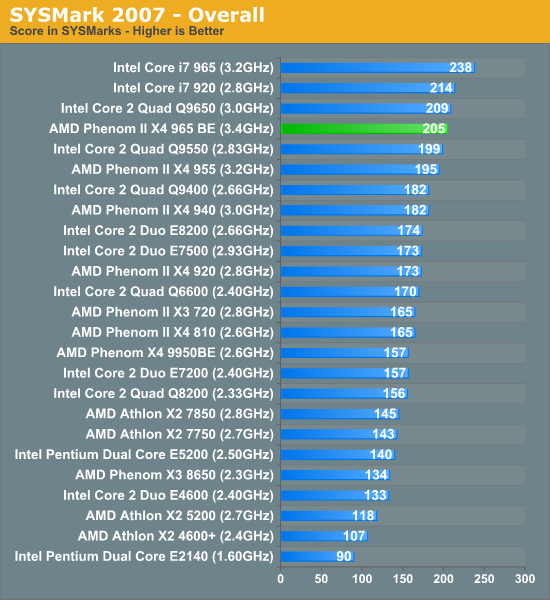 The Phenom II X4 965 does very well, inching ahead of the Q9550 and basically performing the same as the Core i7 920. Not bad at all.