Inside the Drive: 2x Density Flash and more DRAM
We of course had to pop the top and see what's changed inside the drive. As soon as you get the cover off you realize exactly what Intel has done: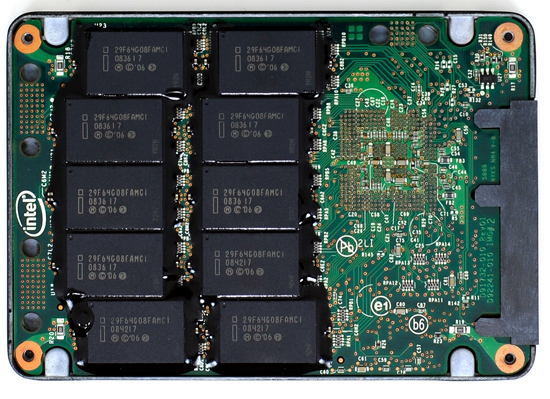 The old X25-M G1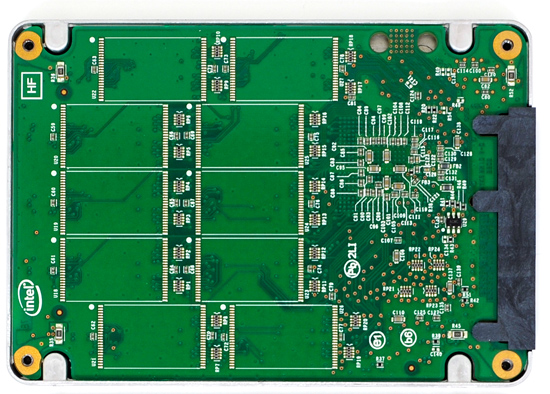 The new X25-M G2
Both of these are 160GB drives; Intel is now using 16GB flash packages instead of 8GB packages from the original drive. Once 34nm production really ramps up, Intel could outfit the back of the PCB with 10 more chips and deliver a 320GB drive. I wouldn't expect that anytime soon though.
The controller-side of the PCB looks similar, although Intel stopped using the black goup they used to cover all of the NAND flash contacts of the original drive. I wonder if that was a manufacturing measure or something to prevent competitors from hooking up an oscilloscope to the pins on the flash and reverse engineering the controller...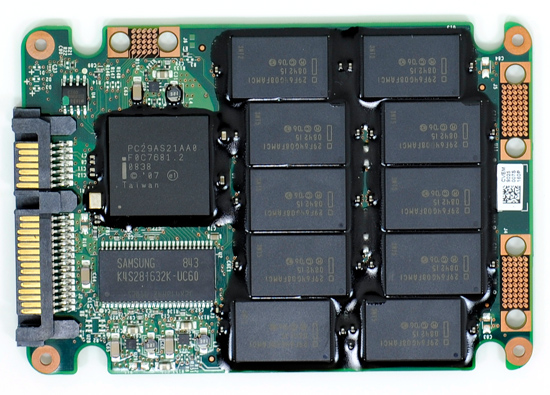 The old X25-M G1
It could have also been a thermal expansion thing; Microsoft had to use a similar approach to help prevent Xbox 360s from red-ringing.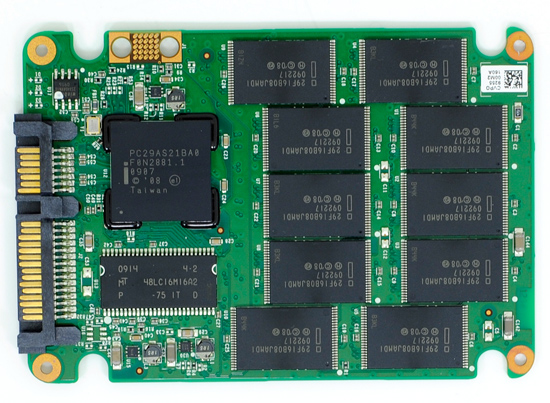 The new X25-M G2
The new controller comes in the same physical package as the old one: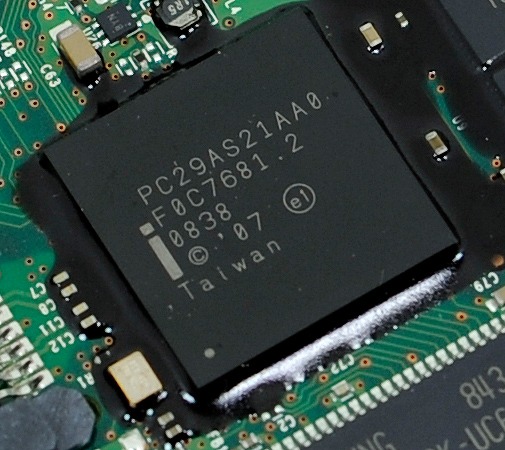 The old controller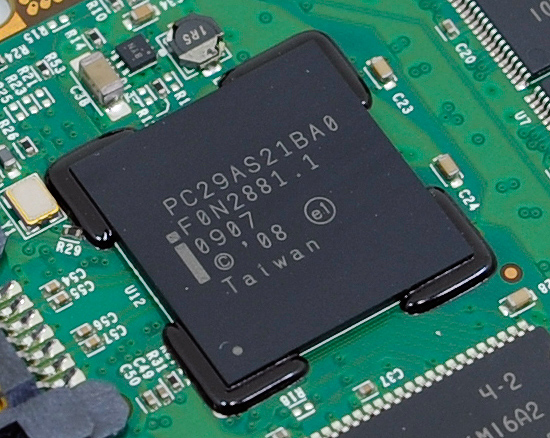 The new controller
The part numbers have changed. The old one was an Intel PC29AS21AA0, the new one is an Intel PC29AS21BA0.
Intel also swapped vendors for the X25-M's on-board DRAM. The old 160GB drive used a 16MB Samsung 166MHz SDRAM (CAS3):

Goodbye Samsung
The new 160GB G2 drive uses a 32MB Micron 133MHz SDRAM (CAS3):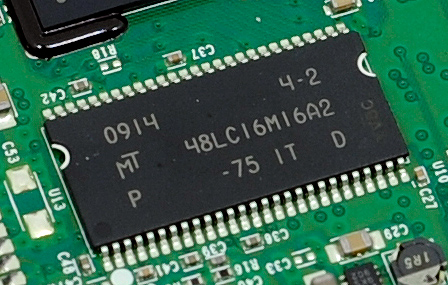 Hello Micron
DRAM size went up, while clock speed went down. I wonder what Intel is doing with all of that additional DRAM on the new drives? Hmm...