Be sure to read our latest SSD article: The SSD Relapse for an updated look at the SSD market.
Earlier today the FedEx man dropped off a box with this in it: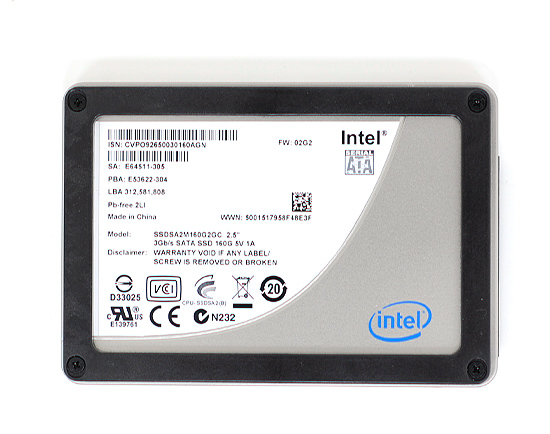 That's the new X25-M G2 I wrote about yesterday, which features a slightly improved controller and 34nm NAND flash. Im hard at work on a full review but I thought I'd share some preliminary data with you all.
As I mentioned yesterday, the new drive has a silver enclosure. Intel says the new enclosure is cheaper than the old black one: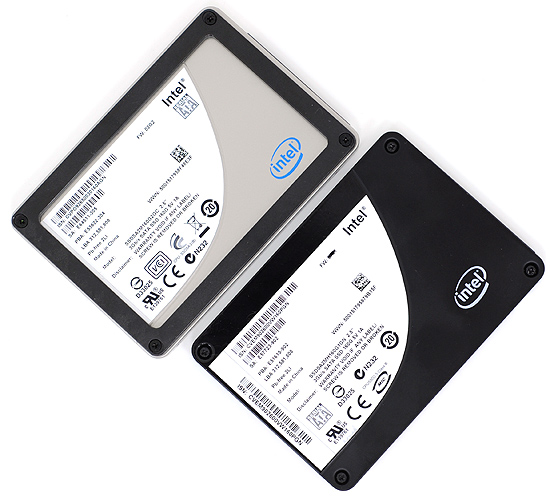 The X25-M G2 (top) vs. the X25-M G1 (bottom)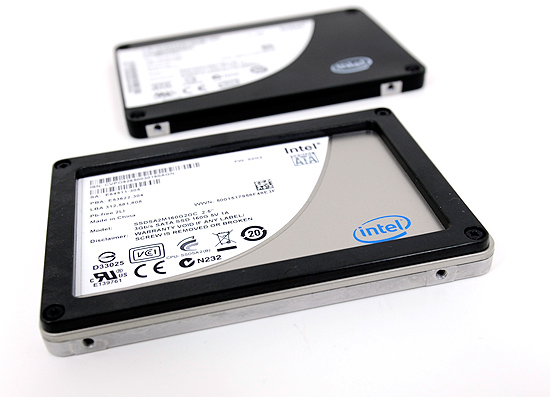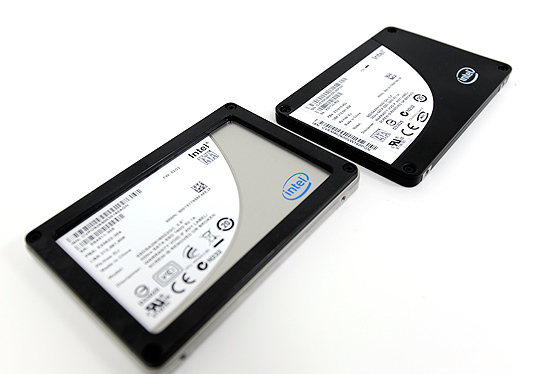 Our sample also shipped with a plastic spacer so the drive can be used in 9.5mm 2.5" bays as well as 7mm bays by removing the spacer.